of Dahl School of Business graduates had jobs within 6 months of graduation last year, and 99% each of the prior 3 years
Graduates of Viterbo management and marketing programs are very well prepared for their chosen career and graduate with the knowledge and experience employers are seeking. Instilled with the technical and leadership skills employers are seeking, Viterbo graduates are not only highly sought after by employers, but will also make a positive difference in the communities and organizations in which they live and work. Viterbo graduates are ready to enter the business world and have an excellent reputation with employers. Highly motivated graduates who can effectively interact with other professionals will have many opportunities for rapid career advancement.
Career Examples
Account manager
Business or market analyst
Project manager
Marketing manager
Advertising or media relations
Sales professional
Banking, insurance, or real estate professional
Administrator or director
Foundation organizer
Office and department manager
Program Information
These fully accredited programs combine a business and liberal arts education that features real world experience and extensive interaction with professionals in the industry. In addition to business concepts and theories, students will learn new perspectives and skills in dealing with people, managing projects, helping others reach their potential, problem-solving skills, servant leadership, and ethical decision-making. These programs also include guaranteed paid internships for all students and a mentorship program with local business professionals. Courses are taught by faculty who bring years of business experience to the classroom.
Our Stories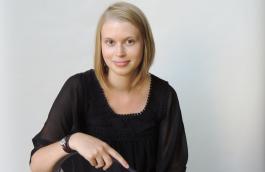 Hannah Rennicke '14
As an arts administration major at Viterbo University I was given hands-on opportunities that formed the skill set I needed for professional internships. This program offered me the knowledge and experience that allowed me to secure a career in a field that I had always been passionate to work in. The education gained at Viterbo goes far beyond textbook learning and gives you the applicable experience the profession is looking for."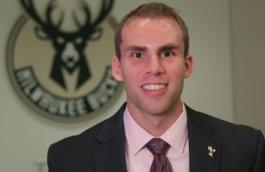 Evan Dreger '15
Viterbo faculty helped me get to where I am today. I use many of the strategies I learned in sales and marketing. Go Bucks!"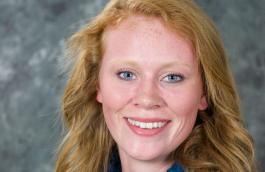 Cassie Schultz '18
The Viterbo business administration major offers its students real world experiences. As a student in the program, I had so many faculty members helping me to make connections with people in the community. As a sophomore, I had already been given the opportunity to have a paid internship in my field. That doesn't happen at other universities."