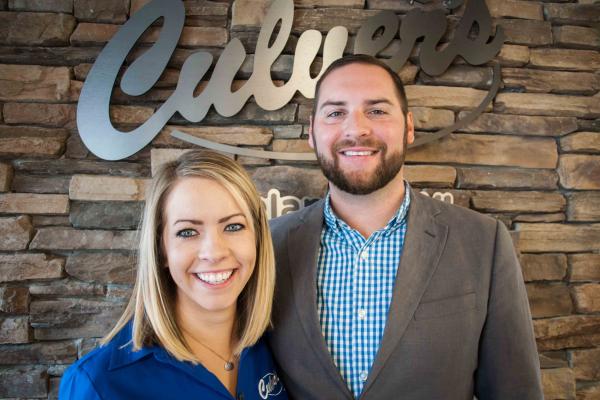 Josh Clark had a "dream job" as a national sales manager with a fire alarm systems company when he faced an enviable decision in 2019. For the past 10 years in a career he loved, Clark had traveled the country and made enough money to support his family, which allowed him and his wife to reinvest the profits from their Culver's restaurants into continuing to grow the business. Now, his sons were getting to the age when they were beginning sports and other activities.
While on a plane, Clark read the book Rich Dad, Poor Dad when he said a light went on in his mind. He didn't want to miss his children's lives, so he left his very successful career to concentrate on their Culver's franchises and related enterprise, Clark Business Solutions. Annual sales at the company he had worked for had grown from $4 million to $30 million in the decade he was there, and Clark would apply some of the lessons he learned to his other enterprises, such as how to scale and grow a business.
Today, he and his wife Jennifer own a 25–75% stake in 12 Culver's restaurants in four states and will increase their holdings to 15 by the end of the year. The Culver's franchise requires an owner-operator to be on site at each restaurant, which has necessitated the numerous partnerships. The Clarks also own the real estate on which the restaurants are located.
"Culver's has a great health inspection record, very high food standards, and a long history of hospitality and giving back to the communities in which the restaurants are located," Clark said. "I'm proud to be part of a franchise like that."
The Clarks, like the Culver's franchise, are doing exceptionally well. Sales have grown significantly during the pandemic (19% for the Clarks and 11% for the company overall), and the brand continues to expand nationally. Speed of service in the drive-thru and the company's reputation with customers were contributing factors to its success, Clark said. Some Culver's operators are considering the installation of a second drive-thru in their restaurants.
The Culver's venture began in 2013, when Josh was employed in his sales position and Jennifer worked for the Green Bay Packers. Five generations of Jennifer's family had been involved in the restaurant business in Rhinelander since 1911, and her grandfather had built the Culver's in that city. The family invited Josh and Jennifer to become partners in the business. They would eventually double sales at that location.
Their success also led to the creation of an additional enterprise, Clark Business Solutions, which he describes as a "really nice business itself." Clark Business Solutions provides fellow Culver's owner-operators with human resources, payroll, taxes, bill pay, consulting, and other services.
"Being able to do that type of high-end accounting for yourself and others makes you a lot more powerful," he said.
The Clarks also own storage properties. No matter the venture, Clark said he always tries to learn something from everyone he meets. Employed at Kwik Trip and Menards while in college, he said he took note of the things they did exceptionally well and why they were so successful.
"Find out what you're good at and passionate about, and hammer it as hard as you can," he offered in the way of advice for prospective entrepreneurs.
Twelve years ago, Clark was a recent graduate of Western Technical College when he decided to earn a bachelor's degree. Viterbo's generous credit policy and academic scholarships made the university his choice.
"Everything about the enrollment process told me 'hey, we want you here,'" Clark said.
Clark took many of the things he learned at Viterbo and applied them in his future business life, most of all, how to treat people. He remembers the way he and other students felt being around Tom Thibodeau, and now he "always tries to be like that."
"Viterbo helped make me a better person," he said. "The values taught help you realize what's important and what's not. I want us and our business partners to all continue growing together. Nine of our partners started as team members and would eventually become managers, general managers, and then owner-partners. I'm proud of that, and I want to keep providing opportunities for others."