Thursday, May 19
Coming up:
Orientation Service Saturday:  Site Leaders needed for Orientation Service Saturday on Saturday, Aug. 27 from 8 a.m.–1 p.m. Those interested can email Colin at cgburnsgilbert@viterbo.edu More information will be sent in early August as the projects and day solidify. 
Viterbo's Center for Professional Learning and Development is holding its Conference on Servant Leadership June 30–July 1 at the Weber Center for the Performing Arts. To provide meaningful leadership development opportunities to employees, Viterbo has allocated professional development funds to cover the registration cost of all supervisors and an additional 50 Viterbo employees. If you are considering attending, please talk with your supervisor and use coupon code: 2022VUEMPLOYEE for free registration. Reach out to Jenny Waters at jtwaters@viterbo.edu with any questions about the conference.
Beginning Monday, May 23 the exterior doors for the academic buildings will be open Monday–Thursday 8 a.m.–5 p.m. and Fridays from 8 a.m–5:15 p.m. Viterbo University ID card access is needed for times outside of these hours. Exception to these building hours will be only for scheduled public events with attendees outside of the Viterbo community. For questions, contact Dawn Popp.
Notice from IIT: Viterbo's Ensemble video management tool is being replaced by Echo360 this summer. Videos in your Ensemble media libraries will be migrated to Echo360. To make this process go more smoothly, you are asked delete videos you won't be using in the future from your Ensemble account by June 1. Also, note any new videos created in Ensemble after June 1 will not be automatically migrated to the new Echo360 system. If you have any questions or concerns, contact Sarah Bearbower, sjbearbower@viterbo.edu.
Discounted Fine Arts Center season packages and flex ticket options are available for Viterbo full-time, permanent part-time, retired employees, and FSPA. Discounts are available Monday, May 16–Thursday, June 2. More info can be found in employee mailboxes, by calling the box office at 608-796-3100, or by stopping by in person (first floor of Fine Arts Center, just outside of room 102). The box office will have extended summer hours May 16–June 2, Monday–Thursday 10 a.m.–3 p.m. The 2022–23 season brochure can be found at www.viterbo.edu/fac.
All summer camp and conference stakeholders need to complete the Summer Camp/Conference Request Form by Friday, May 20 at 5 p.m. The completion of this form will alert campus constituents of housing, meal, and space requests for the summer. Those who do not complete the form, may have their camp or conference impacted by the availability of these services.
Notices:
Do you know an outstanding Viterbo student or graduate? Or an inspiring story or great things happening in the campus community? Help the marketing and communication departments by emailing your story idea to stories@viterbo.edu.
Counseling services will be discontinuing regular Crisis/Walk-In Hours for the duration of the summer. Regular Crisis/Walk-In Hours will resume at the start of the fall semester. Should you be in need of an appointment, counseling services staff will be available between 8 a.m.–4 p.m. Monday–Friday most days throughout the summer. Stop at the HUB for Student Success to make an appointment or use our online scheduling link: https://www.viterbo.edu/counseling-services/making-appointment.
News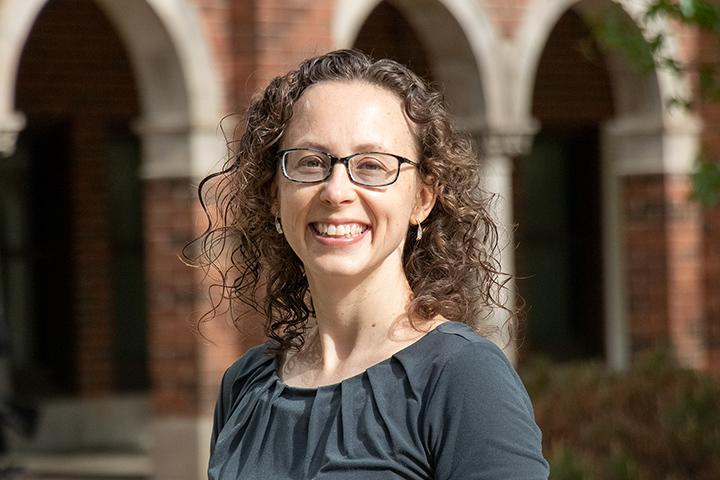 Kirsten Gabriel has been named the vice president for student life and dean of students at Viterbo University. She has held the interim post since July of 2021.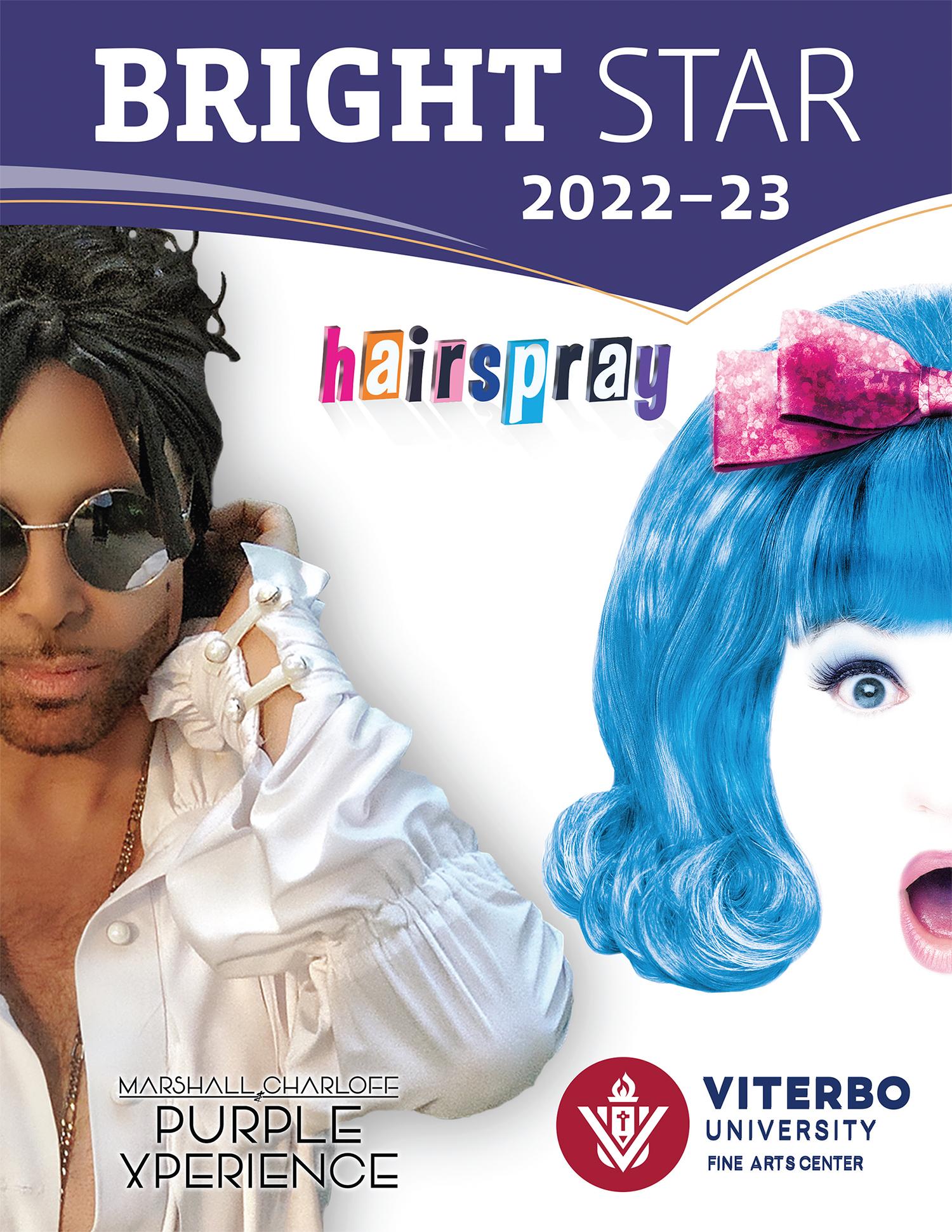 The Viterbo University Fine Arts Center will welcome audiences for its 2022–23 season. The lineup features a diverse array of productions, including a Broadway musical, internationally renowned musicians, and dance performances.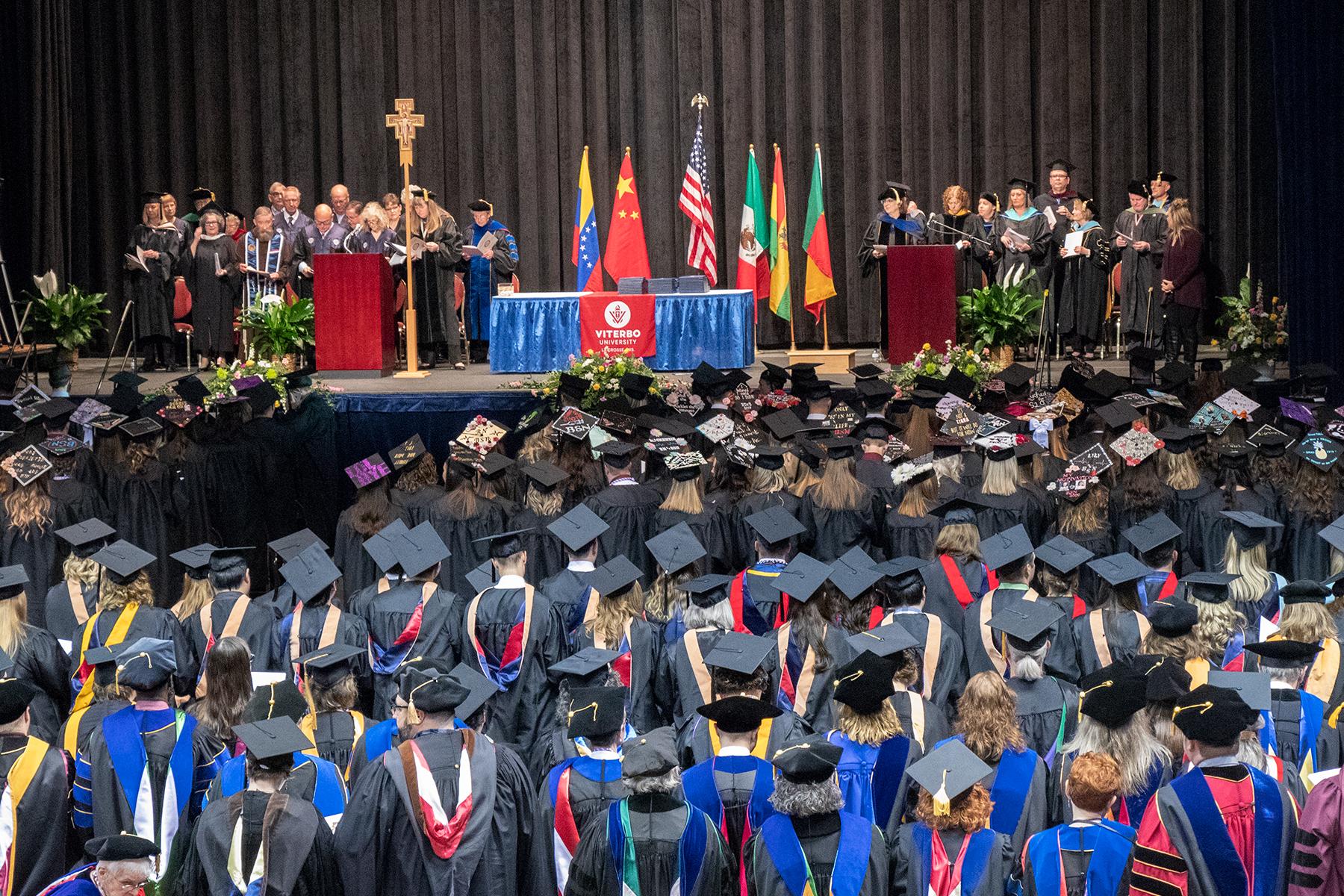 Five hundred-fifty students will be candidates for graduation at Viterbo University's spring commencement ceremony at 1 p.m. Saturday, May 14 at the La Crosse Center.