Tuesday, Nov. 24
Noon Mass – San Damiano Chapel
Noon Core n' More group fitness class. Register for class here.
5 p.m. Total Body HIIT group fitness class. Register for class here.
6 p.m. Yoga group fitness class. Register for class here.
Coming Up:
Honors students will present their senior capstone posters and creative course projects on Monday, Nov. 30 from 3:30–4:45 p.m. via Zoom at https://viterbo.zoom.us/j/99150847194. Join at 3:30 p.m. to celebrate Jessie Benson and Liz Henriksen as the December Honors graduates. Then, from 3:45–4:30 p.m., drop in on a variety of student hosted Zoom sessions where they share their "above and beyond" projects from courses this semester. Running late? No problem—head to the main Zoom link above to learn how to drop in on the student hosted sessions. Questions? Contact Matthew Bersagel Braley at mtbersagelbraley@viterbo.edu 
New 24/7 Resource for Students: My SSP (My Student Support Program) is a 24/7 resource for Viterbo undergraduate and international students to utilize when they are in crisis and need additional support when campus offices are closed. Students will be able to talk to or chat with a licensed mental health counselor at any time or anywhere in their native language. Students and faculty who are studying abroad will also have access to this service on their trips. Not only is this a 24/7 resource able to provide in the moment/crisis support, but there is a a large amount of information on physical, emotional, and mental care including articles, pod casts, and assessments. To access the website or the app please go to http://www.viterbo.edu/counseling-services/my-ssp-online-mental-health-support.
Employees: Have you RSVPed to attend a December fellowship lunch yet? There are still plenty of spots open, visit https://www.signupgenius.com/go/10c0d4bada72ea5f9c34-december to register by. RSVP for the Thursday, Dec. 3 lunch by noon Monday, Nov. 30. Contact Anouk Goreta with questions.
Faculty Development invites interested faculty to learn about the Internal Review Board process via Zoom on Tuesday, Dec. 1, from 3:30–4:30 p.m. David Bauer, chair of the IRB committee, will host the Zoom Q and A and will provide all participants access to a video introduction to the IRB in advance of the session. To attend, contact Apryl Denny at aldenny@viterbo.edu.
A employee photo shoot will be held Monday, Nov. 30 from 2:30–3 p.m. and Tuesday, Dec. 1 9–9:30 a.m., both in Brophy Center 125. Anyone needing their photo taken or updated should attend one of the events.
The senior nursing students have created evidence based poster presentations and invite Viterbo community members to view them. Complete the following Qualtrics survey to provide your email for the link to see the Voice over power point presentations and to learn how to meet and talk with these students via zoom on Tuesday, Nov. 24 from 1–4 p.m. http://viterbo.qualtrics.com/jfe/form/SV_eOPh5SEsaHFoQG9
Notices:
Applications are now being accepted for paid positions on the Lumen staff, including the position of the arts and entertainment editor for the spring semester. Students from all majors are encouraged to apply. If you are interested in this a freelance writing position or to be a photographer, contact Jackie Herbers for an application.
Viterbo's Lumen has transitioned to an online platform this semester. Students can fulfill their need for campus news by checking out the Lumen's website at https://lumen.viterbo.edu/
Nominations for the annual St John XXIII award are open at http://www.viterbo.edu/saint-john-nomination
The Mathy Center will be open limited hours during Thanksgiving break. Reservations may be made here. Hours are Wednesday 8 a.m.–4 p.m., Thursday Closed, Friday 10 a.m.–4 p.m., Saturday Closed, and Sunday 10 a.m.–4 p.m. A Yoga group fitness class will be held tomorrow, Nov. 25 at noon. Register for the class here.
A yoga group fitness class has been added to the schedule for Wednesday, Nov. 25. Register for class here.
Students: Several scholarship application links have been added to the Financial Aid Scholarship webpage.
IIT will conduct a small network update that will require an outage Nov. 30 from 6–7 a.m. If you are on campus you will not have access to the internet, Office365, Moodle,  or Starfish Connect. If you are off campus you will not have access to Colleague, Vitnet/Vitnet Self-Service, Moodle, Starfish Connect or Ensemble.
News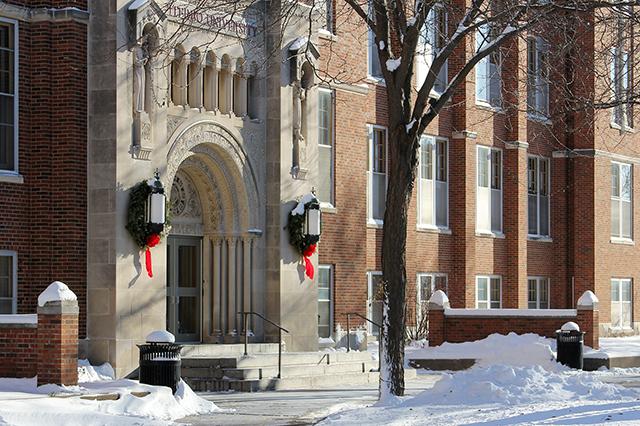 Viterbo University will be closed Wednesday, Nov. 25–Friday, Nov. 27. Happy Thanksgiving.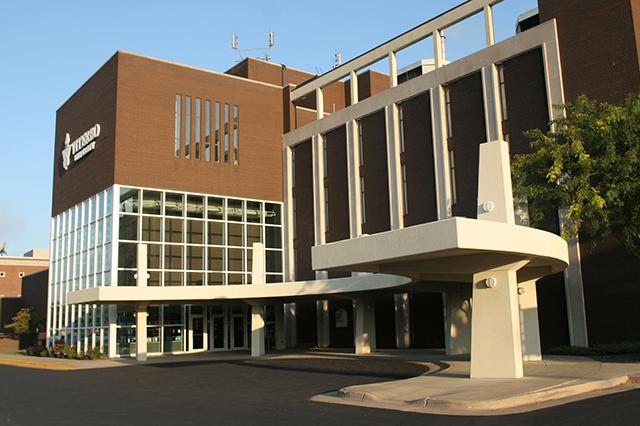 The Viterbo University Fine Arts Center will delay holding university-sponsored public performances, including Bright Star and NexStar Season performances, through June 30, 2021 due to the COVID-19 pandemic.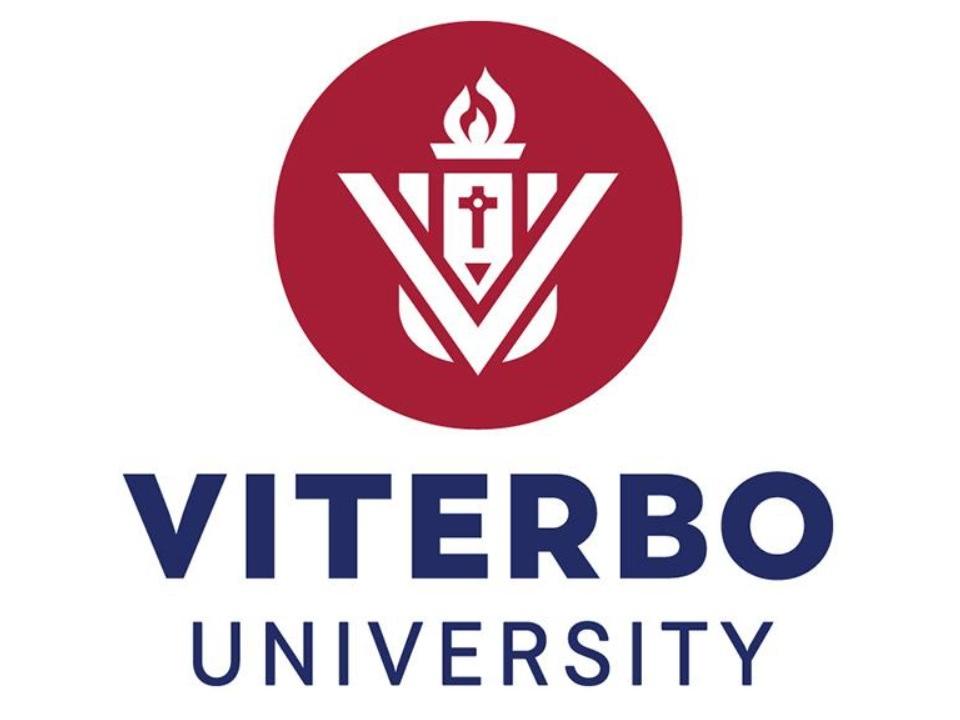 Viterbo University officials announced today the majority of fall semester classes will move to online delivery effective Monday, Nov. 23. Some courses with a hands-on component such as clinical or field experiences, performances, practicums, or labs will remain face to face to ensure the best possible learning experience.