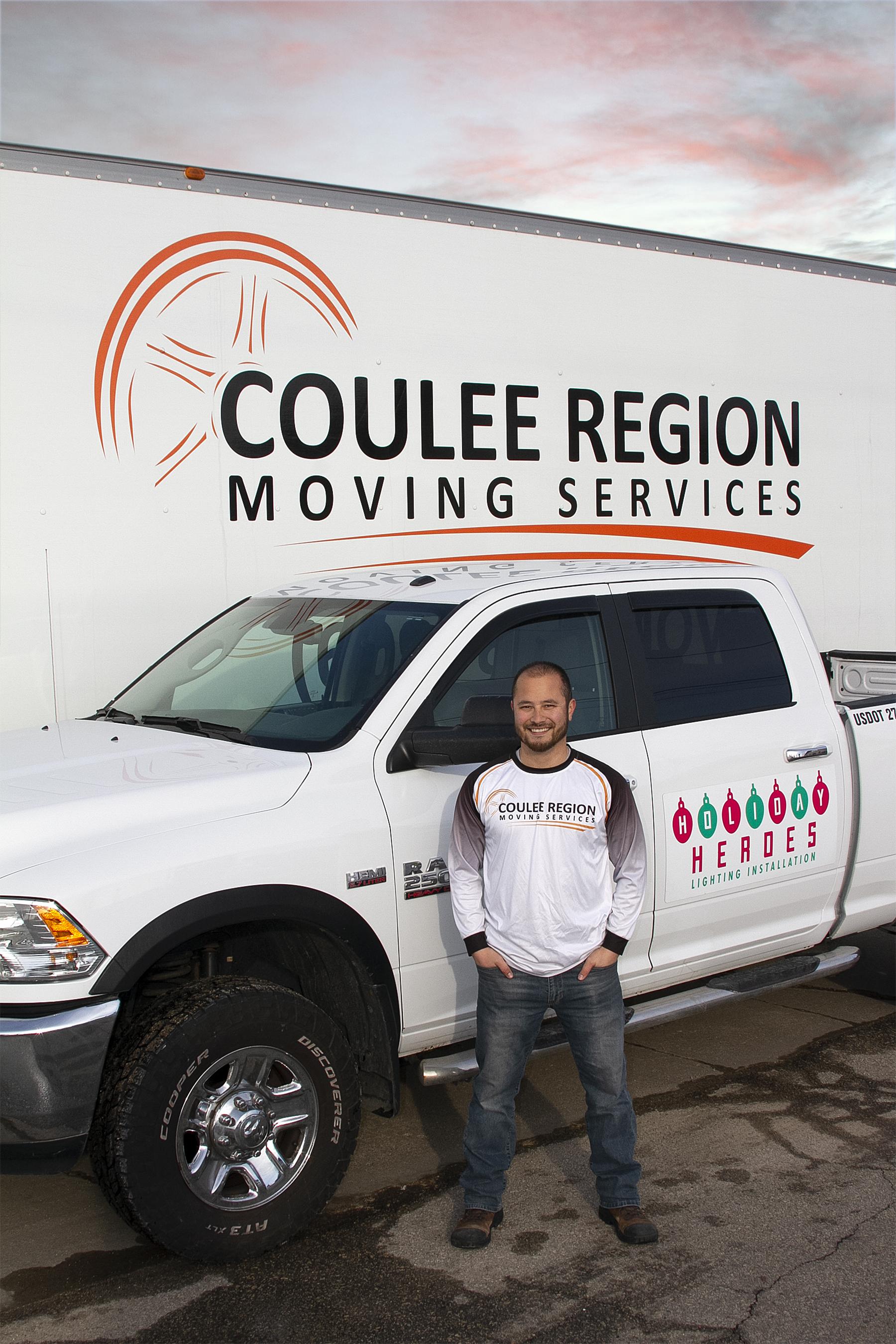 When Colin Luz '14 came to Viterbo University, his path seemed clear. Sport management was calling his name. Or so it seemed.
As a kid growing up in Holmen, Luz organized two-on-two and three-on-three basketball tournaments. In high school he co-founded and managed the Holmen Area Backyard Softball League, which conducted a draft, kept track of player stats, and recruited sponsors to pay for team shirts and the cost of booking ball diamonds for games (under the lights, no less). His senior year the league had 120 players.
Majoring in sport management at Viterbo seemed like a no-brainer. For one thing, Viterbo had a proven program. In addition, his father, Venancio "Vee" Luz '84, graduated from Viterbo and worked there, as did his mother, Janine (Enderle) Luz '85.
After he decided to add a sales minor, though, Luz had an epiphany. The excitement and challenge of being an entrepreneur was what mattered most to him, and it didn't have to involve sports.
"As I got older, I realized more and more that this was the path that felt most comfortable for me to have success in," Luz said.
His senior year Luz convinced his advisor to let him start his own business to fulfill the required internship. Through that experience, Luz started his first business, Coulee Region Moving Services (www.couleeregionmovingservices.com). That company continues to thrive, and Luz has added two more businesses.
As his moving business grew, Luz found the winter months were a lot less busy. Not one to stand still, Luz took an idea suggested by his entrepreneur friend, Misty Lown, and started a holiday lighting business.
While the La Crosse area had a few landscape companies that offered holiday decorating services, nobody was specializing in it. So Luz and his business partner, Matt Tolvstad of Tolvstad Turf Care, started Holiday Heroes Lighting Installation (www.holidayheroeslighting.com).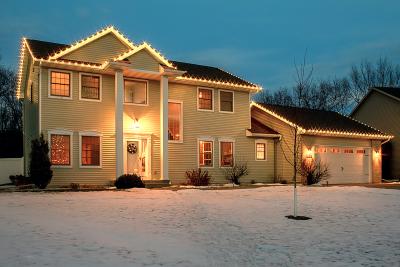 Luz knew from experience with his first company that it takes hard work and patience to start a business, so he didn't worry when Holiday Heroes took time to get rolling. The first year's four customers turned into 17 the next year and 25 the third year. "This year, it just exploded and we now have more than 60 accounts," Luz said. "We've had a pretty good return on it. It's been a fun journey."
Holiday Heroes customers get strings of lights custom made for their homes or businesses, along with installation. At the end of the season, the company removes the lights and stores them until the next holiday season rolls around.
Luz is looking into franchising the Holiday Heroes business, and he's got the makings of another side business wholesaling bulbs. "We felt like we were paying a lot for bulbs," Luz explained, so he did some research and started buying directly from the Chinese manufacturers.
The Luz entrepreneurial empire also boasts another seasonal business started in 2020 with a different business partner, Jason Oefstedahl, whom he met when Oefstedahl hired his moving company. The two own Copperhead Carts (www.copperheadcarts.net), which sells several makes of golf carts from a lot on the south side of La Crosse.
Although it was started in the midst of a pandemic, Copperhead Carts got off to a great start. Luz said they were expecting to sell a couple dozen carts their first year, but they sold almost 80. "One thing that didn't shut down during the pandemic was outdoor activities," Luz happily noted.
On top of running his businesses, Luz also has started a podcast called The Skills Gap on which he interviews entrepreneurs and others (including former Wisconsin Lt. Gov. Rebecca Kleefisch). The podcast, which can be found at www.sgpodcast.net and on other platforms, provides strategic and tactical advice to young adults interested in pursuing a career in the trades.
One thing people need to realize about entrepreneurship is there is no way to succeed without hard work.
"A lot of people think entrepreneurship is a glamorous lifestyle. It actually takes a lot of discipline and realizing what you are good at and hiring people to take care of those things you're not good at," said Luz, who was honored in 2017 with a Viterbo Distinguished Alumni Award in the young professional category. "If you can find the joy in the journey, I think that is the most important part."