Center for Community Engagement
Center for Community Engagement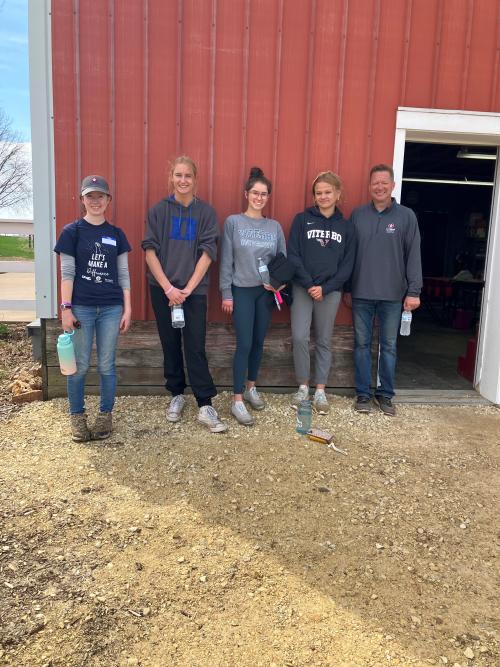 The mission of Viterbo's Center for Community Engagement is to promote citizenship and experiential learning by connecting our campus with community partners for the mutually beneficial exchange of knowledge and resources. Viterbo University is—and always has been—a university closely engaged within our communities, whether they be local, regional/state, national, or global communities. One of Viterbo's core values is service: working for the common good in the spirit of humility and joy. Students, faculty, administrators, staff, and alumni are involved in a variety of efforts that promote the common good around the globe through service-learning, volunteering, service trips, community action research projects, internships, and study abroad/study away programs. At right are links to some of our core programs and resources, as well as our high-impact campus partners. Below are quick-links to other Viterbo Student Affairs resources for students.
Enjoy perusing the site and learning more about the programs and resources Viterbo offers!
Are you looking to connect or collaborate, but not sure where to start? 
This form is designed to be the first step in collaborating for anyone who isn't sure how to begin: students, Viterbo employees, and our community partners.  We hope you explore the variety of components on our website, but will certainly reach out to anyone who completes this form with more details and support.
Are you a Viterbo employee looking to serve? 
The new human resource policy allows you to serve the community with other Viterbo employees (staff, administration, faculty, etc.) as part of the work week. Join us for a Service Saturdays event, through a UGetConnected need, or another service opportunity, as we continue to value Service as part of our Viterbo experience.  *Note the form must be approved by your supervisor two weeks in advance.*
For questions contact:
Colin Burns-Gilbert
Director of Orientation and Engagement
608-796-3846
cgburnsgilbert@viterbo.edu