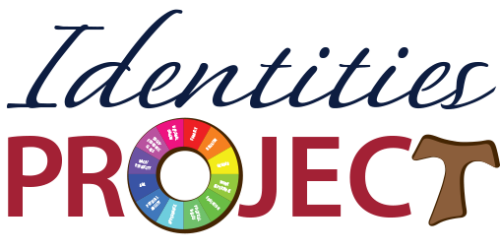 The Identities Project is a student affairs sponsored cross-campus collaboration with the Diversity Committee, Breaking Barriers Diversity Club, and other campus entities that provides opportunities for our community to explore and discuss gender, race, religion, sexual orientation, social class, ethnicity, and other facets of identity through intentionally-reflective civil dialogues, lectures, documentaries with discussions, and other programs.  All are welcome and encouraged to attend these free events.
Fall 2020 Identities Project Schedule
*All events for Fall 2020 will either be virtual through Zoom or quick drop in events to practice appropriate physical distancing and allow for conversation while protecting our community. 
Thurs, Sept 10, 7 pm

Virtual

Racial Discourse in the Coulee Region

Please Click HERE to register (free!)

As a country we are experiencing racial unrest and discourse that impact everyone differently based on your identity and experiences. During the summer what questions have arose for you? Are they questions such as: How do I find resiliency through racial fatigue? What does it mean to be anti-racist? What is my role in dismantling racism? It is evident that continued work must be centered  this upcoming semester and beyond.  Attend this virtual discussion to process the events that took place this summer, learn more about anti-racism, and reflect on your role in anti-racism work.   

Tues, Sept 15 &
Wed, Sept 16, 11 am - 1 pm

Breezeway between Murphy and VAC

How to Be a Prepared Voter

Tuesday, November 3rd 2020 is election day! There are many different ways you can vote (and moving to a college campus can add additional complexities). However, don't let the additional barriers get in the way of exercising your right to vote! We want to make sure you are an informed and registered voter. Please drop by these "drive thru" events to speak with local non-partisan organizations who can check on your voter registration and register you to vote if you haven't. We will also have information on what is on your ballot as well as resources to ensure you are informed when you head to the polls or fill out your mail-in ballot! 

Tues, Sept 22, 2 pm

Open House

Interfaith Prayer Space Open House

Join us to explore the new Interfaith Prayer Space in the Campus Ministry house (formally the Student Development Center), and forge a path towards conversation between faith groups! This event will be hosted 'drop-in' style in order to limit the number of people in the space at one time. Masks required. 

Variety of Opportunities

After the Election: Healing and Conversations

Check out the Post-Election Processing and Self-Care Opportunities Webpage!

The 2020 Presidential Election will be one of (if not the most) divisive elections in history. No matter your political stance or who comes away as President Elect, our communities will be faced with the challenge of healing. Join us as we practice contemplation and hospitality through a variety of opportunities of engagement and self-care to explore how we move forward in love; as a campus, as a city, as a state, and as a country. 

Tues, Nov 17, 7 pm

Virtual

Immigrant and Refugee Visions Screenings

Click HERE to register!

New Immigrant and Refugee Visions (NIRV) is a collection of ten documentary films by and about new immigrants and refugees. The films were made during a training provided by Community Supported Film. The stories produced provide a unique insider perspective on the integration challenges faced by immigrants and the contributions they make to our culture, economy and social fabric. Join us to watch the films and hear from the Spring 2020 alternative break trip participants as they share

Did you miss the event? 

Check out the recording HERE!
Antiracist Resources
 The Identities Project committee members ask you to take time to  think critically about the unacceptable, but very real, racist behaviors and beliefs in our country. We'd also encourage you to learn more about actions you can take to move towards justice.
We've compiled a list of books, films and more for you to explore over the summer. Thank you to those folx who have added their suggestions! Please reach out if you have more resources you'd like us to add. 
After you engage with the material, feel free to reach out to Megan (mkpierce@viterbo.edu), Margy (mcfrazier@viterbo.edu), or anyone else on the Identities Project Team to chat. 
Want to do more than just learn? Start by joining your local SURJ chapter to connect to resources in your community (La Crosse area SURJ). 
Books - Nonfiction (consider purchasing from independent bookstores!)
"Between the World and Me" by Ta-Nahesi Coates
"Stamped from the Beginning" by Ibram X Kendi 
"How to be an Antiracist" by Ibram X. Kendi

"How We Fight For Our Lives" by Saeed Jones

"Me and White Supremacy" by Layla Saad 

"So You Want to Talk About Race" by Ijeoma Oluo

"From the War on Poverty to the War on Crime: The Making of Mass Incarceration in America" by Elizabeth Hinton

"The New Jim Crow: Mass Incarceration in the Age of Colorblindness" by Michelle Alexander

"When They Call You A Terrorist: A Black Lives Matter Memoir" by Patrisse Khan-Cullors

"Waking Up White" by Debby Irving

"Minor Feelings" by Cathy Park Hong
"Are Prisons Obsolete?" by Angela Davis

"I'm Still Here: Black Dignity in a World Made for Whiteness" by Austin Channing Brown
Books - Fiction
"The Hate U Give" by Angie Thomas 

"We Cast a Shadow" by Maurice Carlos Ruffin 

"On Earth We're Briefly Gorgeous" by Ocean Vuong 

"Copperhead" by Alexis Zentner 

"Pachinko" by Min Jin Lee

"Such a Fun Age" by Kiley Reid

"There There" by Tommy Orange
Films
13TH (free on YouTube!)

Self Made – Madame CJ Walker

When They See Us

Mudbound
Other