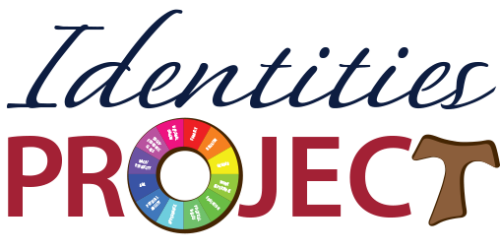 The Identities Project is a student affairs sponsored cross-campus collaboration with the Social Justice and Equity Committee, Breaking Barriers Diversity Club, and other campus entities that provides opportunities for our community to explore and discuss gender, race, religion, sexual orientation, social class, ethnicity, and other facets of identity through intentionally-reflective civil dialogues, lectures, documentaries with discussions, and other programs.  All are welcome and encouraged to attend these free events.
Spring 2021 Identities Project Schedule
*All events for Spring 2021 will be virtual through Zoom
Thurs, Feb 25, 6 pm

Virtual

Civil Dialogue: Midwestern Nice

Access a copy of the event recording HERE (Viterbo users only).

Midwestern nice; the phenomenon in which folks in Minnesota, Wisconsin, and surrounding areas are unusually courteous, reserved, mild-mannered, and passive-aggressive. You've heard the jokes, and probably noticed it in your own behaviors, or the behaviors around you. Is it good to live up to the stereotype, or does it cause harm? How do you advocate for yourself or call out inappropriate behaviors when everyone around is just too nice? Join our panel as they discuss the ups and downs of experiencing and practicing midwestern nice in their personal and professional lives, and how it may or may not be appropriate. 

This event will be recorded and available to view at a later date.

Tues, March 9 6 pm

Virtual

Civil Dialogue: Facts, Fake News, & Click Bait...What's the Difference?

Access a copy of the recording HERE (Viterbo users only).

It's happened to all of us - you share an article, and someone accuses you of spreading 'fake news.' In a time of increased rhetoric and division, it's important to know what truly is 'fake' and what is true. Join our panel to learn more about their experiences navigating multiple news sources, discuss if it's important to avoid biased sources or if they have a place in health conversations, and how to examine a news story for truth.

Wed, April 14, 6 pm

 

Professionalism

Access the virtual event HERE

Blazers, knee-length pencil skirts, neckties, shoes with a heel, trim hair, no visible tattoos or piercings... the checklist for dressing like a professional is endless. Does it matter? What if you don't have the funds for a professional wardrobe? Does the definition of professionalism vary between workplace? How do identities affect the way we interpret professionalism.
 

Join the Identities Project, Career Services, and our panelists navigating the changing workplace. All are welcome and encourage to take part in the conversation!

We are excited to have the following serve as panelists for our conversation: 

-Diana Moran Thundercloud

-Stephen Conrad

-Tonya Van Tol

 
Antiracist Resources
 The Identities Project committee members ask you to take time to  think critically about the unacceptable, but very real, racist behaviors and beliefs in our country. We'd also encourage you to learn more about actions you can take to move towards justice.
We've compiled a list of books, films and more for you to explore over the summer. Thank you to those folx who have added their suggestions! Please reach out if you have more resources you'd like us to add. 
After you engage with the material, feel free to reach out to Megan (mkpierce@viterbo.edu), Margy (mcfrazier@viterbo.edu), or anyone else on the Identities Project Team to chat. 
Want to do more than just learn? Start by joining your local SURJ chapter to connect to resources in your community (La Crosse area SURJ). 
Books - Nonfiction (consider purchasing from independent bookstores!)
"Between the World and Me" by Ta-Nahesi Coates
"Stamped from the Beginning" by Ibram X Kendi 
"How to be an Antiracist" by Ibram X. Kendi

"How We Fight For Our Lives" by Saeed Jones

"Me and White Supremacy" by Layla Saad 

"So You Want to Talk About Race" by Ijeoma Oluo

"From the War on Poverty to the War on Crime: The Making of Mass Incarceration in America" by Elizabeth Hinton

"The New Jim Crow: Mass Incarceration in the Age of Colorblindness" by Michelle Alexander

"When They Call You A Terrorist: A Black Lives Matter Memoir" by Patrisse Khan-Cullors

"Waking Up White" by Debby Irving

"Minor Feelings" by Cathy Park Hong
"Are Prisons Obsolete?" by Angela Davis

"I'm Still Here: Black Dignity in a World Made for Whiteness" by Austin Channing Brown
Books - Fiction
"The Hate U Give" by Angie Thomas 

"We Cast a Shadow" by Maurice Carlos Ruffin 

"On Earth We're Briefly Gorgeous" by Ocean Vuong 

"Copperhead" by Alexis Zentner 

"Pachinko" by Min Jin Lee

"Such a Fun Age" by Kiley Reid

"There There" by Tommy Orange
Films
13TH (free on YouTube!)

Self Made – Madame CJ Walker

When They See Us

Mudbound
Other