Recreation and Leadership
Recreation and Leadership
Latest News
We Are Hiring.
The Recreation and Leadership Department is now hiring students with work study. See here for more information and to apply. 
Membership & Facility Updates
Masks are required to use the Mathy Center.
Reservations for Group Fitness classes are still required.
Noonball memberships have resumed.
Guests are now permitted at this time.
Group Fitness
Group Fitness classes are being offered during winter break. Classes are free to employees and students. Be sure to make a reservation prior to coming to class.  
Pause for Paws
Join us for the upcoming Pause for Paws on Wednesday, February 16 from 3 p.m. - 5 p.m. in the Brophy Lobby.
Self Defense
The next self defense class will be on Wednesday, January 26 at  5 p.m. - 6 p.m. 
Intramurals and Special Events 
Join us for Night on the Slopes at Mt. La Crosse on February 6 and February 25. Registration required. See here for more information. 
Intramural Registration is open now and closes Thursday, January 27 at 8 p.m. Leagues offered are Bowling, Indoor Soccer and Volleyball. 
There will be a drop-in Dodgeball Tournament on Wednesday, January 26 at 7:15 p.m. 
Join us every Thursday at 7:30 p.m. in the Caf  for Trivia.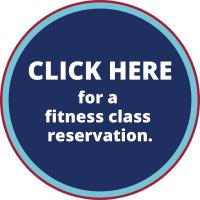 Regular Facility Hours
Monday-Thursday: 6 a.m. - 10 p.m.
Friday: 6 a.m. - 6 p.m.
Saturday: 10 a.m. -  6 p.m.
Sunday: 10 a.m. - 8 p.m.
 
2 Per Row