Weekends at VU Events Schedule
Weekends at VU Events Schedule
Friday 4/28: WAVU visits JumpStart Adventure Park!  Bus transportation will be provided from campus, leaving at 6:45p.  Our jump time is from 7p-9p.  Students should bring their own socks and check in at the front desk with the Viterbo group to play at no cost.  Shuttle bus will leave from campus at 6:30p and return by 9:30p.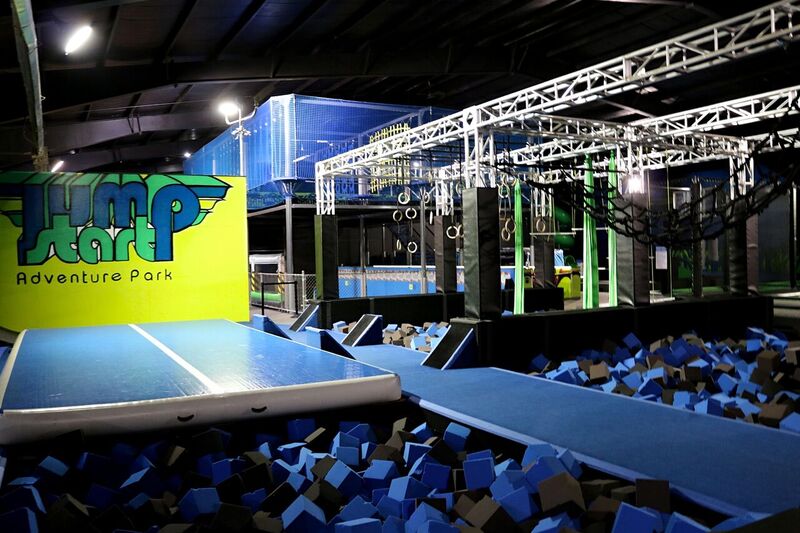 Saturday 4/29 – WAVU supports our students!
Fill the Hill:  Due to low registrations for Mall of America, we'll be sending our bus shuttle to the Outdoor Athletics Complex to "Fill the Hill"!  The Baseball Doubleheader needs V-Hawks cheering loud, starting at 1p and 3p. There will be concessions, food pantry/monetary donations, and fun games mixed in! They also need volunteers to run smoothly (contact Abigail at astaff72210@viterbo.edu with interest).   Shuttle bus will leave from campus at 12:30p & 2:30p from 8th St and Winnebago St. 
The softball doubleheader has been rescheduled/located due to a flooded field.  TBD on specifics there! 
Dance Kaleidoscope: At 7:30p, join us in the Fine Arts Center Main Theater for Dance Kaleidoscope.  Dance Kaleidoscope is the exciting culminating performance for Viterbo students completing their dance minor degree training. Students have been immersed in classes that explore space, shape, line, level, direction, focus, points on the stage, floor patterns, phrasing, and transitions. Using these elements of dance, students bring these new works to life with innovative choreography. Pieces vary in style from jazz and tap to ballet and modern while showcasing each choreographer's individual style. 
Friday 5/5: Courtyard Carni - 11a-3p, Assissi Courtyard:  Outdoor catered meal, student clubs/org tables, inflatables, rock wall, mechanical bull, petting zoo, caricatures, the Peal ice cream, yard games, and so much more!  Residence Hall Association has sponsored extending the inflatables all the way to 7p with entertainment provided by DJ MkFly starting at 1p. Students and employees are invited to join us to celebrate the last day of class! 
Click here for more details about the day!  Click here for photos from last year. 
Saturday 5/6: Laser Tag - 6p-10p, Assisi Courtyard:  Come solo or bring your team for late-night Laser Tag on the courtyard.  There will be a course fixed with Neon obstacles and a team photo option to remember the Saturday before finals forever! 
For more information or questions, contact campusactivities@viterbo.edu.