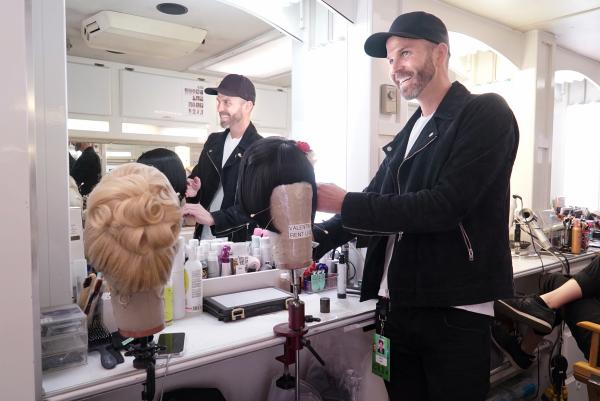 If Barry Lee Moe had gotten a chance to get on stage to give a speech after winning his first Emmy Award in September, he would have expressed his gratitude for the "angels" who have dropped into his life. There have been many, and he met one of his most important angels at Viterbo University.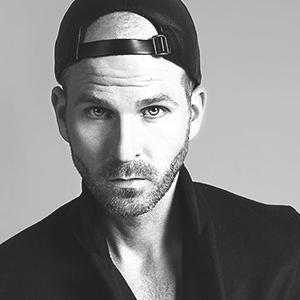 Moe, a 2001 Viterbo grad, was honored with a 2020 Creative Arts Emmy Award in the Outstanding Period and/or Character Hairstyling category for his work on the Netflix show, Hollywood, for which he was assistant head stylist. Moe also was nominated in that same category for Pose, an FX show for which he heads the hair department.
The Emmy Awards were a virtual affair this year, due to the pandemic, but Moe knows what it's like to sit in the audience waiting to see if your name is called. He was nominated for an Emmy for Pose last year.
Having been there, Moe knows it would have been difficult to give a proper accounting of his gratitude, given the situation. "When you go over what you're going to say in these moments, it's really hard to think authentically," Moe said by phone from New York, where the third season of Pose has begun production. "There's this combination of adrenaline and excitement. The reaction is so honest in that moment it's hard to plan what you would even say."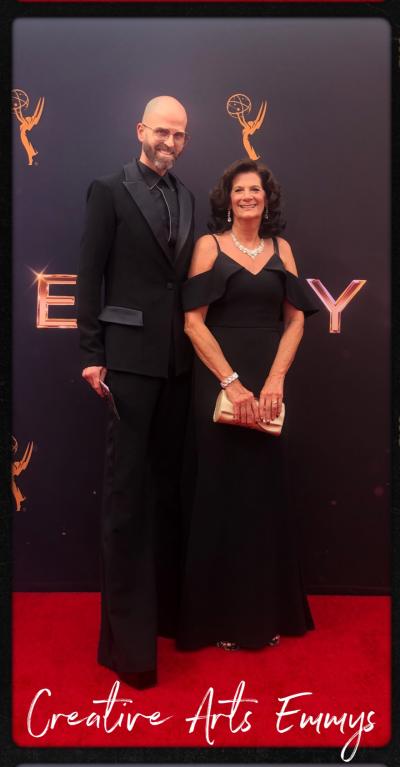 There's no doubt Moe would have thanked his mother, Peggy. He brought her to the Emmy Awards ceremony as his guest, making sure she was decked out in a fancy gown and shoes. Her hair, of course, was perfect.
"Just to see her joy on that day was the biggest win for me in my life," Moe said.
Thanks to the backing of his mother, Moe was the first person in his family to go to college. She wasn't completely sold on the idea. She would have preferred he go into computer science, an area in which he had shown skill and interest. After Moe auditioned at Viterbo and won a talent scholarship, his mother felt more at ease that he was on the right path.
Moe recalled his first day on the Viterbo campus, seeing so many fellow students and their tearful goodbyes. He didn't feel sad. He felt a huge sense of excitement and opportunity. He had been singing and performing in plays from a young age, and when he got to Viterbo he thought he had his ticket to a career as a performer.
"What I didn't anticipate was finding a whole new focus while I was in college and ending up leaving school a changed person with a new passion," Moe said.
Things started to come in focus for Moe when he returned to campus for his sophomore year. He got a work study job in the costume shop, under the supervision of Jeffrey Stolz. Moe initially was sewing costumes, but one day Stolz gave Moe a box of old wigs from St. Rose Convent and a mission.
"I don't know why Jeff chose to ask me to do this, but he had me help design some wigs for a production. He thought it would be a good project for me. I think he saw a creative spark in me that needed to be explored," Moe said. "It just set me on this creative path where I was like, this is amazing. I can't believe I've been ignoring this my whole life."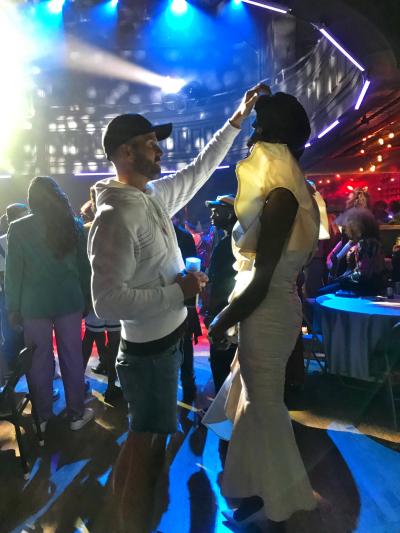 Once Stolz saw that Moe had the talent and the passion, he kept feeding him new projects, showing him summer programs, and pushing him to apply for internships where he could learn and grow even more. And Moe pushed himself to get as much out of his college years as he could, an approach that has stayed with him throughout his career.
In addition to Stolz, Moe expressed gratitude for a number of other professors, including Diane Faust, Susan Rush, Nancy Allen '84, Janet McLean, Dean Yohnk '87, and Paul Sannerud. "Each one had a strong impact on my journey," Moe said.
Sadly, Stolz did not live to see his former protégé win his first Emmy Award. He died Sept. 16, 2019, the day after the final night of the 2019 Creative Arts Emmy Awards ceremony, the one Moe attended with his mother.
"I so wish he was alive today to thank him," Moe said. "He was one of those real-life angels at Viterbo who just openly embraced every student. He saw those of us who were maybe on a misguided path and saw something more. If he wouldn't have done that with me, I don't know where I'd be today."
Moe's path to where he is today — a highly regarded leader and creative force in the entertainment industry who is now represented by the prestigious Milton Agency — has featured many other angels along the way. There was Georgi Everhard, who mentored him on hair design and more at the Chautauqua Institution's summer opera program in Chautauqua, New York.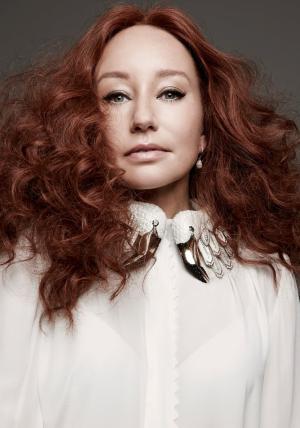 The experience he gained doing hair design for operas at Chautauqua and elsewhere was especially great training for doing the period hairstyles in Hollywood, Pose, and other TV and Broadway productions. It also, unexpectedly, came in handy when another angel fell into his life: singer, songwriter, and piano phenom Tori Amos.
Many of Moe's career breaks might seem random, but he has made his own breaks by impressing the people he works with not only with his creativity and hair design skills but with his work ethic and kindness. People like working with him, and when someone he has worked with is asked for a recommendation for an exceptional theatrical hair specialist, Moe springs to mind.
That's what happened with Amos, who hired him in 2007 to take charge of hair, makeup, and wardrobe on an eight-month world tour that took him to Australia, South Africa, and all over Europe. Amos was so impressed with Moe that he became her personal assistant on top of his hair and makeup duties, working with her on album covers, music videos, and magazine photo shoots, not to mention six more concert tours over the course of 10 years.
Like many artists, Moe has suffered from Imposter Syndrome, the feeling that any minute you will be found out as someone who has no business doing what you do. He has learned to ignore that, however, and always say "yes" when a fantastic opportunity comes along.
Moe has a long list of Broadway credits (RENT, Rock of Ages, After Midnight, to name a few) and a growing list of TV credits, which includes Sneaky Pete, Odd Mom Out, and Unbreakable Kimmy Schmidt. Moe's website features many examples of his work.
Moe is not yet sure what is next after filming for Pose wraps in February. There's an attraction for him to try working on a feature film, but he also would love working on anything involving Pose creator Ryan Murphy.
"I love working in the Ryan Murphy world, and I am so grateful to Ryan and all the people who work under his umbrella," Moe said. "I get to be super creative every day, and I get to challenge myself and explore new things."
As exciting and fulfilling as Moe's career has been since leaving Viterbo, those years on campus are hard to beat.
"Viterbo truly was the best years of my life, which seems crazy, but there's just been no time like it," Moe said. "In the time that I was at Viterbo, I don't know if I truly recognized how important that time spent there was. After a while, you start to connect the dots and look at how did I get to where I am today, and it always comes back to Viterbo."