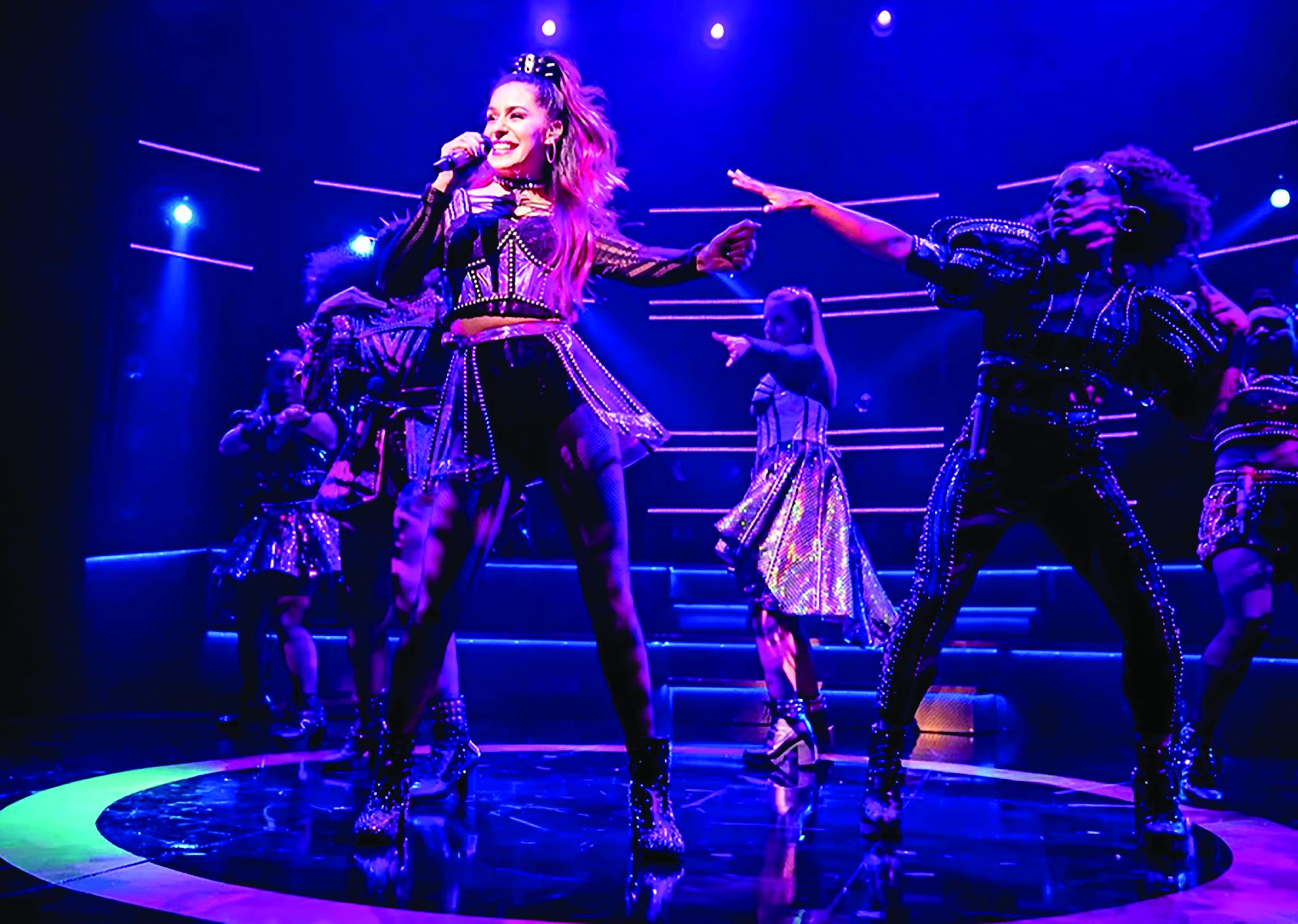 For musical theatre star-in-the-making Samantha Pauly '12, there were some major disappointments in 2018, enough to make someone without her persistence quit. True to her form, though, Pauly stuck with it and had a banner career year in 2019, with 2020 promising to be even better.
As 2019 wound down, Pauly was looking forward to making her debut on Broadway in February previews of Six, with the official opening set for March 12 at the Brooks Atkinson Theatre. Six tells the story of the wives of Henry VIII, with the show taking the form of a flashy girl-group pop concert.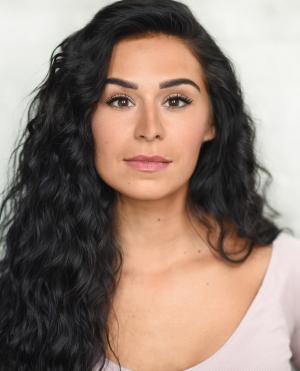 When offered the chance in early 2019 to audition for the North American debut production of Six at the Chicago Shakespeare Theatre, Pauly turned it down several times as she had another show in the works. Under pressure from the music director of Six, Pauly finally agreed to an audition and was cast as Katherine Howard.
Pauly has loved playing Henry VIII's fifth wife, beheaded while still in her teens after the king accused her of adultery. In the show, she comes across a bit like Ariana Grande. "I think Katherine Howard suits me best," Pauly said. "She's funny, quirky, and bubbly, but she's also sassy and sexy."
One thing that sets Six apart is it's entirely made up of women, including the band that is onstage accompanying the six queens. "The entire show is very empowering to women, and it touches on multiple subjects that are still very relevant today," Pauly said. "My anthem for this show, especially for myself and my character, is to believe women when they tell you what has happened to them and what they've been through."
Also, Pauly added, "It's a great combination of theatre and pop concert. It's OK to cheer, sing along, and dance in your seats."
It's unheard of for a musical to open "out of town" and move to Broadway with the entire original cast intact, but it made sense with Six because of how well all the performers mesh. "As soon as we opened in Chicago, I think we all knew this was going to be something big," Pauly said.
For awhile in the summer, Pauly dropped out of the Six cast to take advantage of an amazing opportunity to play the title role in Evita, staged at the Open Air Theatre in a gorgeous park in London working with director Jamie Lloyd. "He brought out something in me I didn't know I had, a confidence and power I had never known how to access," said Pauly, a native of Bettendorf, Iowa.
As a Viterbo University student, Pauly was certainly developing confidence in her skills, and a couple things about her stood out to Nikki Balsamo '15, a former Viterbo faculty member who taught dance.
"One thing was her amazing voice. She opened up her mouth to sing and I thought, 'What is happening?,'" recalled Balsamo, who owns La Crosse Dance Centre and is still an adjunct faculty member at Viterbo.
Pauly also was a diligent worker, always on top of everything, but despite her strong commitment to hard work, Balsamo said, Pauly was fun to be around.
"Rehearsal was going to be better if Sam was there. She was just great to work with," Balsamo said. "Personality is so important, and she was always so open to learning and growing, but also contributing ideas as well."
The admiration is mutual. Pauly has fond memories of ­Balsamo from her Viterbo days. "Nikki was all about incorporating love and acceptance into her lessons, and she truly lived by those ideals," Pauly said. "She became a very close friend who I could always turn to."
Pauly's voice teacher at Viterbo, Karla Hughes, also left a positive impression. "Karla always believed in me and always had my back," Pauly said. "She fully supported everything I wanted to try and every choice I made."
At Viterbo, Pauly learned a lot of lessons that have helped her on her way, but her biggest takeaways from her college days have been the bonds she formed with people. "Some of the best people in my life are people I met at Viterbo, friends that I see regularly in Chicago, people I look up to and admire," she said.