Landing a part in his first Broadway musical production was a dream come true for Jhardon DiShon Milton '13. When that role was through and he went a year living in New York City without a stage gig, the lessons he learned at Viterbo University helped him hang on until he got the call to be in his second Broadway musical, a plum role in TINA: The Tina Turner Musical.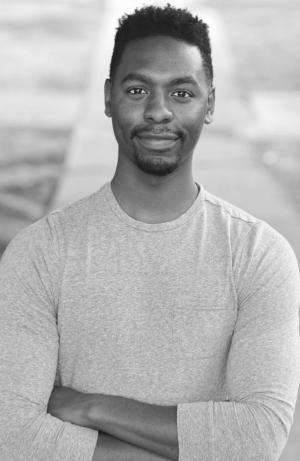 A native of Houston, Texas, ­Milton had his eye on Broadway since seeing a production of A ­Chorus Line as a youth, which he called a life-changing ­experience.
"In A Chorus Line, we follow these artists in this audition, and they're doing their very best just to be in the chorus," Milton said. "The blood, sweat, and tears that goes into that just to get in the chorus speaks to what we as artists have to go through every time we step into an audition."
Milton has aspired to higher things in his performing career—aiming beyond "chorus" roles—in large part because of the guidance of Dana McConnell, a former Viterbo music theatre professor who left her mark on him.
"She's a huge reason I'm the artist I am today," Milton said. "She's the reason why I seek to not just be a chorus boy but try to shoot for roles that transform the world."
A born performer, Milton was a self-described "wild child" growing up. He first learned about Viterbo as a high school student when he attended a drama festival in Nebraska. He started his college studies at Saint Mary's University in Winona, Minn., but a close friend growing up in Houston, Minn., Creshelle Smith '13, was going to Viterbo and invited him for a visit. He was ­impressed and transferred to ­Viterbo to start his sophomore year.
It was a move Milton was glad he made, and not just because he got a chance—just before graduating—to play Richie in A Chorus Line in Viterbo's first production to be staged at the Weber Center for the Performing Arts.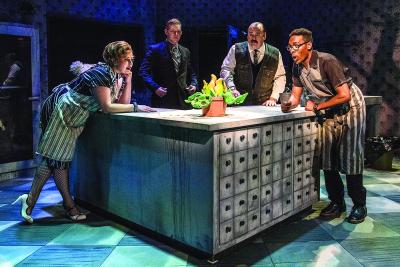 "Viterbo calmed me down, and I really got in touch with my personal God, my personal spirit, in a way that I didn't know that I needed," Milton said. "I needed something that was going to feed me and fill me. To me, Viterbo was the perfect place to do all of that."
After graduating with a Bachelor of Fine Arts in music theatre performance, Milton moved to Chicago, plying his trade in numerous productions, including Cabaret, Little Shop of Horrors, Bye Bye Birdie, and La Cage aux Folles. Then in late 2016, Milton got a chance to join the Broadway cast of a musical version of A Bronx Tale, a show co-directed by ­Robert DeNiro. The show had been running already for about two years so DeNiro didn't have a hands-on role anymore, but Milton jumped at the chance.
"When Broadway calls, you don't say 'no,'" Milton said. "I wouldn't dare turn it down. I was so young and hungry to be a Broadway actor. It's been hard, truly. It's one of the hardest things I've ever done in my entire life, but it's worth every bit of it."
The move to New York was part dream, but also part harsh reality. After A Bronx Tale closed in August 2018, Milton went for almost a year without getting a part in New York City—though he did do a production in Boston during that stretch.
"I'm not going to lie—at one point I was going to give up," Milton said. "Faith in God kept me going. I knew that it would work out. I knew my time was coming and that I just needed to be patient."
His role in TINA was worth the wait. Milton started the three-month rehearsal process in late August, and the musical ­officially opened in November 2019 to glowing reviews for Adrienne Warren, the performer who portrays Turner and originated the role in the show's 2018 London run.
Milton plays Ronnie, one of Turner's sons, as well as other ensemble characters including a member of Ike Turner's band, one of Tina's dancers, and one of her ancestors. "It's a lot. I'm constantly going back and forth between characters," said Milton, who noted that he does understudy rehearsals for another role while performing the show eight times a week. "It's been a really, really good time. A whirlwind."
He gives credit for his dancing prowess to Nikki Balsamo '15, one of his Viterbo instructors. "She really pushed me. I was very insecure about my dancing before going to Viterbo," ­Milton said. "She really helped me see that I was a great dancer and that I could do more than I had in my mind."