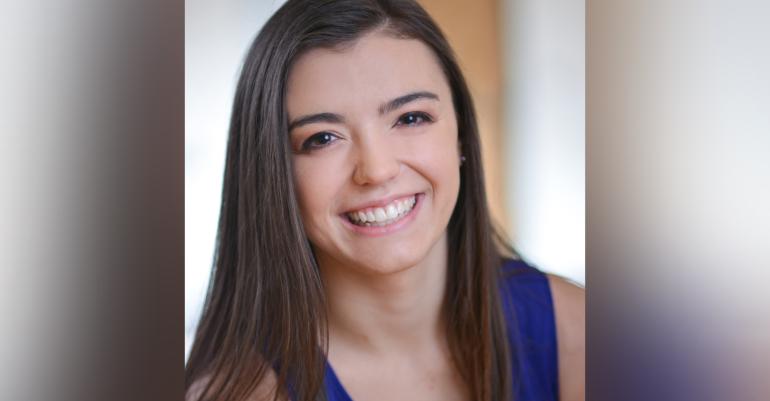 Viterbo alumnus Kaitlyn Serketich is currently performing with the Palace Theater in Wisconsin Dells. She credits her Viterbo Bachelor of Fine Arts in Music Theatre degree for her stage success. The Palace Theater hosts numerous shows, concerts, and conferences, and is fast becoming a major attraction.
"We are soon closing Lend Me a Tenor: The Musical, and getting ready to open Joseph and the Amazing Technicolor Dreamcoat," Serketich said.
Serketich graduated from Viterbo in 2018. Among the reasons she decided to attend Viterbo was that she found the faculty to be "extremely kind," adding, "I felt that Viterbo was a safe place to grow and explore new things in theatre. I admire the nurturing environment, but also the emphasis on hard work."
"I've always loved performing, and I figured Viterbo was the best place to pursue that career. My classes highly prepared me for my career field. The beginning years included foundation classes to strengthen my technique. My upper division courses prepared me for auditioning."
The Viterbo Bachelor of Fine Arts degree in Music Theatre is a conservatory-style program that provides rigorous training in acting, singing, and dancing for students intending to pursue a career as a professional music theatre artist. Course work includes private voice study and dance–ballet, tap, jazz, modern, and music theatre. Students also complete core courses in acting, music theatre scene study, music theatre history, music theory, piano, text analysis, auditioning, and the business of theatre and theatre production—and Viterbo's foundation liberal arts courses.
Serketich especially enjoyed participating in Viterbo's show choir, Platinum Edition. "I liked the supportive and tight community that Viterbo and the City of La Crosse creates. I am happy I spent four years at Viterbo and would not have wanted any other educational experience."
Of her budding theatre career, Serketich says, "The most satisfying part of a career in theatre is giving people the opportunity to escape their lives for a couple of hours and either be entertained or challenged by a piece of art. Both are beneficial to human beings."
Serketich advises current and future students, "Always keep trying and making new choices. You may fail multiple times before you find success, but that is how you grow in life and in theatre."