Transfer Mentorship Program
Transfer Mentorship Program
Transitioning to a new university can be challenging. Our Transfer Mentorship Program is designed to provide our new transfer students with resources to aid in a smooth transition to Viterbo University.  We can help you explore your academic major, get more information about Viterbo services, and connect you with a peer mentor to aid in your successful transition to Viterbo. The program offers:
weekly email communication regarding important services on our campus
connection to a peer mentor to help you navigate and acclimate to Viterbo
The Transfer Transition Program is coordinated by Delaney Meyer, Transfer & Adult Admissions . For more information about the program, contact Delaney at 608-796-3019 or djmeyer@viterbo.edu, or visit her office located on the first floor of Reinhart Center in room 122.
National Transfer Student Week
Our Transfer Mentors
Our mentors can answer any questions you have about Viterbo, life on campus, the community, or whatever you want to know, please click on either of their names to email them.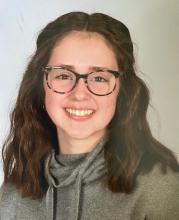 Hello, my name is Sami Purcell, and I am a transfer mentor here at Viterbo. I am from Lisbon, Wisconsin and transferred here from Waukesha County Technical College. After my two years I decided to transfer here to continue my education in elementary education with a minor in special education. I am a very active person and like to be outside whenever it's nice! Transferring can be difficult, but I am always here for you! Feel free to reach out to me anytime via email, phone: (262) 239-0078, or Snapchat: samipurcell07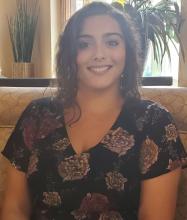 Hi, everyone! I'm Grace Peña, and I am a transfer mentor for Viterbo University. I'm from Rancho Cucamonga, California originally, and I transferred to Viterbo from Chaffey College as a music theatre major. Music and acting are my #1 passions in life, but I also love to cook, bake, and paint! Transferring can be very intimidating, but just know that you are always welcome to reach out! Feel free to message me by email, phone: (909)-656-2127, or Insta: @g.oodness.gracious