When Lynda Wallis '82 came to study at Viterbo University, she already had studied at the Art Institute of Chicago, her home stomping grounds for much of her youth. She knew she had artistic skills, but she knew she needed more.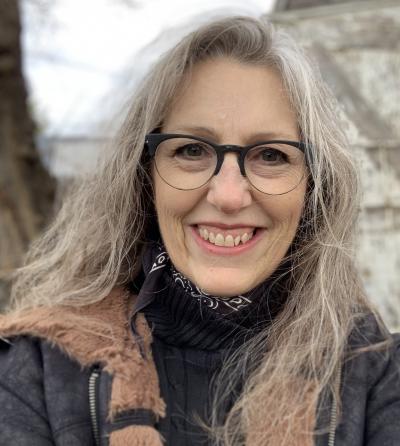 "I was lost. I was really young, and I was far from home. The Sisters at Viterbo saved me," Wallis said. "I learned so much when I was at Viterbo."
Early on in her studies, she planned to become an art teacher. She changed her mind, though, when she thought about how vulnerable art education can be to budget cuts. "I didn't want to do 'art on a cart,' not even having my own classroom," Wallis said. "As an art teacher, I knew that my job would hinge on taxpayers. I didn't want my future that far out of my hands."
When she graduated from Viterbo, her future was cloudy. She certainly didn't see herself in 2021 as someone who would have more than 30 years of experience successfully running an artistic business called Freelance Illustrations.
"In college, I never ever imagined I would run my own business. I had no intention of starting my own art business. I mean, who wants to do that?" she said with a laugh.
Maybe if she'd known she would be an entrepreneur after leaving Viterbo, she might have pursued a different course of studies. But even without studying business, Viterbo helped prepare her for her adventures in business.
"What I learned at Viterbo was how to learn and how to keep at something and see it through, to not give up," Wallis said. "And I learned how to do research."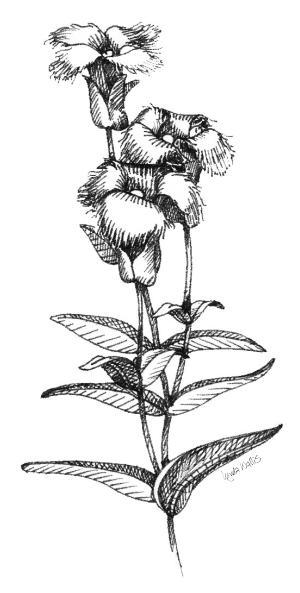 Her business started slowly, growing out of a string of experiences she had after college working in greenhouses and for a cartographer who made unique hand-drawn maps, getting involved in prairie habitat restoration, and finding a mentor at the Nature Conservancy who taught her all about native plants and ecosystems.
Her successful business grew from a tiny seed: a poster she created to promote activities at a conservation district. The poster had a small drawing of a fringed gentian (a type of coneflower)  on it, and it drew the notice of someone looking to hire an artist for a big project involving six 3-foot-by-3-foot interpretive signs for Glacial Park Conservation Area in northern Illinois.
"That's how my business started. I just happened to be positioned in the most phenomenal place at the right point in time. People were learning that we needed to tell the story of the land," Wallis said. "My dance card filled up for years. I got to spend years going to the most beautiful natural areas."
Business was so good, it was 10 years before Wallis placed any advertisements to drum up more business. Over the years, she has had "hundreds and hundreds" of clients for a wide variety of projects, from drawing an ancient temple for an archaeology project in Lebanon to designing graphics for cars and trucks to being the main designer of embossed foil seals for a leading company. That versatility accounts for her company's slogan: "Just call. She can draw it."
She also can write it. Over the years, she has taken on more and more writing tasks associated with her illustration projects, and since moving to Beloit early last year, she has begun writing regular pieces for the local paper.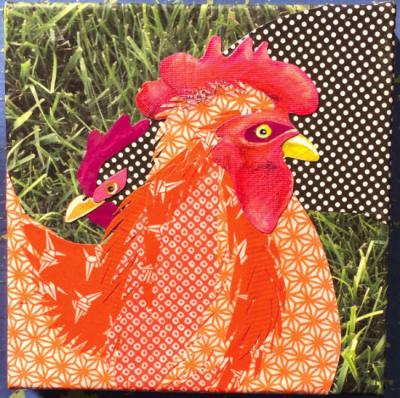 "I knew when my business first started that it was a gift from the universe," said Wallis, whose artistic skills are enhanced by a gift she was born with: synesthesia. It's a condition present in 2–4% of the population in which a sensory stimulus triggers sensations in one of the other senses. When Wallis hears words, she sees pictures.
Wallis also has the gift of being an exceptionally good listener and the humility to not try to impose her own artistic vision on a client, instead teasing out the client's needs by careful questioning and listening.
The first six months of the pandemic saw business dry up for Wallis, but since November it has come roaring back "120 percent," she said. "I love what I do, and I feel like I'm firing on all cylinders."