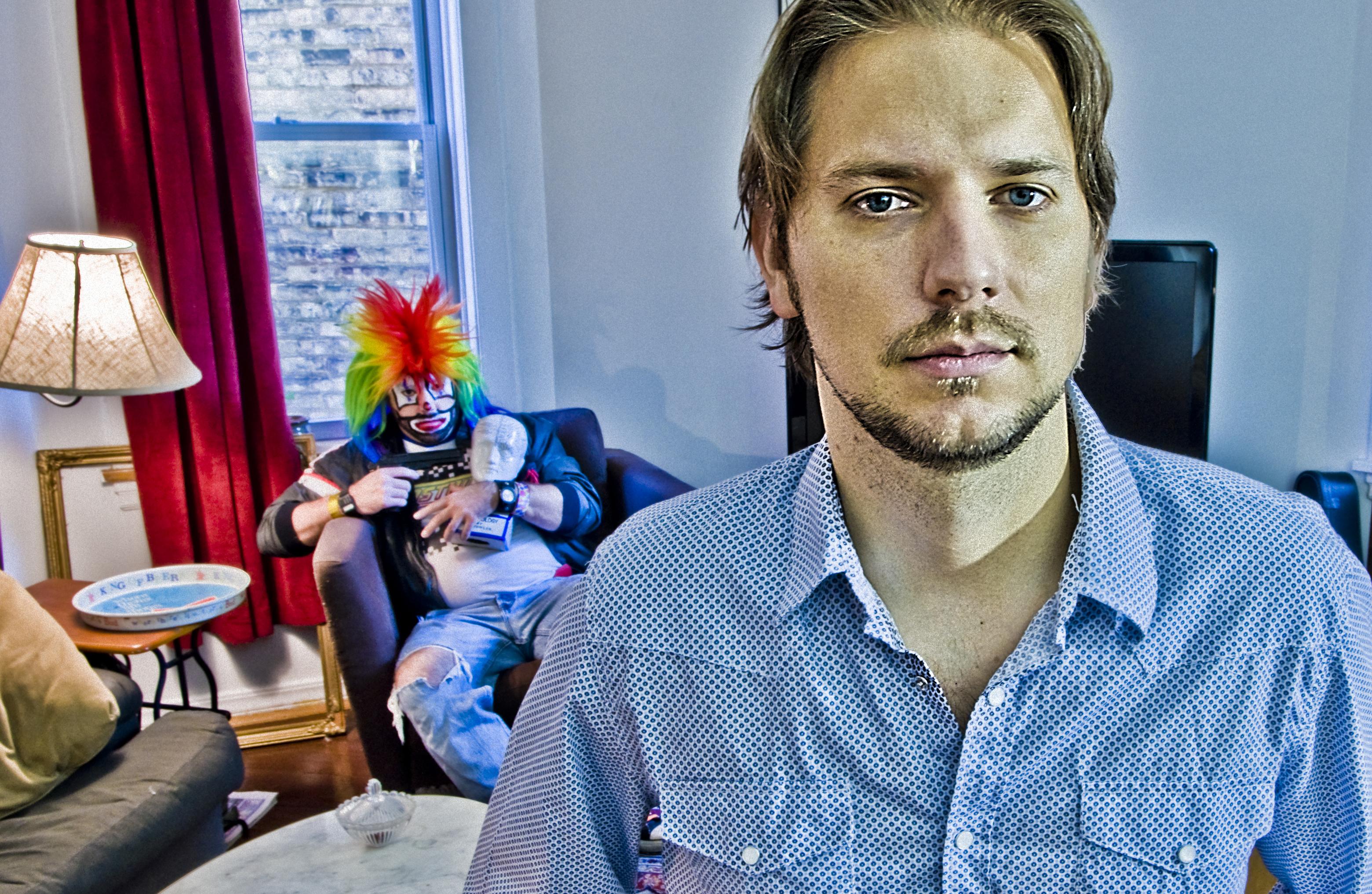 When Paul Thomas '95 graduated from Onalaska Luther High School, it looked like he was on his way to being a Navy officer. When he graduated from Viterbo with an English degree and then the University of Wisconsin-La Crosse with a master's degree, a career in public relations or sports administration looked likely.
Today, he's a master linguist, veteran teacher, and manager of adult education for the City Colleges of Chicago.
Wait, there's more.
Thomas, who describes himself as a "6'5" comedian/forward," also is an award-winning sketch comic, stand-up comedian, teacher of comedic arts, actor, writer, director, musician, songwriter, and producer of acclaimed comedic videos.
"I've had a lot of life switches," Thomas said. "I'm trying out everything before I leave this earth."
In high school, Thomas only had a year of significant playing time on the basketball team before heading off to the University of Minnesota on a Navy ROTC scholarship, intent on serving his country and then after leaving the Navy becoming a high school English teacher and basketball coach.
After two years at the University of Minnesota, though, he couldn't see himself being in the Navy anymore and transferred to Viterbo, where he joined the basketball team as a walk-on. "I wouldn't say I had basketball skills," said Thomas, as modest as he is tall. "I was basically a professional pine rider. Back then I called myself a warm-up All American."
Being on the V-Hawks basketball team, though, was one of the highlights of his life. He made lifelong friends with whom he gets together with every year, not to relive the sports glory years but to celebrate their friendship.
Looking back, Thomas remembers Viterbo as a cohesive community. "The great thing about Viterbo was the basketball team went to theatre productions and vice versa," he said. "There wasn't this nerds vs. jocks mentality."
After graduating from Viterbo, Thomas earned a master's degree in sports administration, working as Viterbo's sports information director at the same time. After completing his master's work, he landed a job working in commercial operations for ESPN in Connecticut after having done a public relations internship there. Working in a cubicle for a corporate broadcasting behemoth, he soon discovered, wasn't for him.
"I needed to be doing something more creative," Thomas said.
So in 1999, at age 27, Thomas took a huge leap, moving to Chicago to learn and practice the art of comedy. He started with some Second City classes, studying writing and sketch comedy and, more importantly, getting repetitions and making connections.
Within two years he had his own sketch comedy show. In 2005, he and a comedy partner, Seth Thomas (no relation), won the prize for best sketch show at the U.S. Comedy Arts Festival in Aspen, performing as the Defiant Thomas Brothers. This festival is like the Super Bowl of Comedy, and that same year the Flight of the Conchords won the award for best alternative comedy act.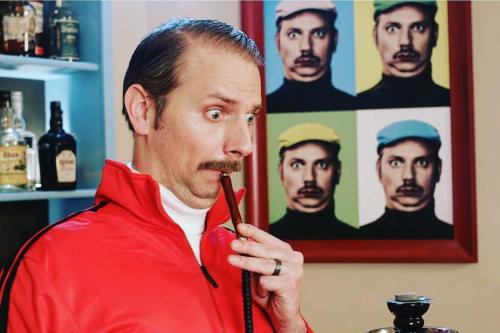 In time, his standup shows became sketch comedy, too, because he portrayed a character on stage rather then telling jokes as himself. One of his characters is Dan Peff, a stiff, brainy, reedy-voiced odd duck who has been immortalized in a series of craft cocktail instruction videos called Real Good Drinking with Dan Peff. The humor can be brutally dry, and along with some laughs there's the bonus of learning about mixology and creating exotic cocktails like a Hairy Kumquat.
Well before completing work in 2019 on his Northeastern University master's degree in linguistics, Thomas put his grammatical knowledge to great use in a video titled Stupify. Thomas plays a superstar record producer in the studio with a rapper named Stupify. The producer constantly interrupts the rapper to correct grammatical imperfections in the lyrics, offering stupefyingly detailed technical explanations of why the lyrics are wrong.
In the first version Thomas made in 2009, he gave the role of Stupify to Hannibal Buress, then an up-and-coming comedian making his first on-camera appearance. In a 2013 remake, Stupify was played by comedian Brian Babylon, a regular on NPR's Wait Wait … Don't Tell Me!
In both versions, Thomas took great pains to make the comedy about arcane grammatical rules rather than lack of knowledge about those rules. "I didn't want to make anybody look dumb. That was really important to me," he said. "Every note of that is thought out."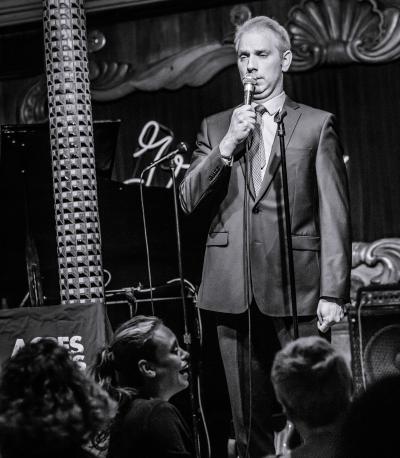 Thomas has three comedic idols, all named Steve: Steve Martin, Steven Wright, and Steve Thomas, his brother. As with Martin and Wright, Thomas eschews anything mean spirited in his comedy, instead leaning toward satire (not too harsh), parody, and absurdity. He does love it, though, when he can expose hypocrisy while making people laugh.
With his linguistics master's degree work complete, Thomas aims to establish a language consulting business that will allow him the flexibility to invest more time in his creative pursuits, which include a musical trio called Lola Balatro.
In high school, Thomas had an astounding late growth spurt, growing nine inches in three years. In his life and work as an adult, he also has had major growth spurts in terms of personal development, exploring new avenues of expression and ways to help people better use language.
"I really like where I'm at," Thomas said, reflecting on the "life switches" he's had. "Sometimes I look back, and when I think about it, I'm glad I've gone with my gut."