Teaching the Holocaust Workshop
Teaching the Holocaust Workshop
We regret having to cancel the 2020 Teaching the Holocaust Workshop due to the current pandemic. However, we are already at work planning for the 2021 workshop, which will take place March 25-26, 2021. 
---
April 2–3, 2020
The D.B. Reinhart Institute for Ethics in Leadership is proud to announce the 14th annual Teaching the Holocaust Workshop. This workshop is designed for middle and high school teachers who want to learn more about teaching the lessons of the Holocaust in their schools, featuring national and local Holocaust scholars.
Thursday, April 2
Holocaust Workshop – 8 a.m.–4 p.m.
Holocaust Lecture featuring Keynote Speaker, Peter Feigl from 7–9 p.m.
Friday, April 3 
Holocaust Workshop – 7:30 a.m.–4 p.m.
Breakfast and lunch will be provided for all workshop attendees.

Workshop Presenters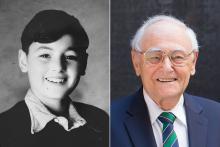 Keynote Speaker
Peter Feigl, Holocaust Survivor
This event, originally scheduled for April 2, has been canceled.
Peter Feigl, the only child of Ernst and Agnes Bornstein Feigl, was born on March 1, 1929, in Berlin, Germany. His father, a mechanical engineer, worked for a multinational company selling automotive equipment throughout Europe while his mother stayed home to raise Peter in an upper middle class environment. When the family, who were non-practicing Jews, moved to Vienna in 1937, Peter was baptized in the Catholic Church in the hope he would be shielded from the virulent antisemitism in Germany and Austria.
In March 1938, Germany annexed Austria. Peter's father fled to Belgium. When Germany invaded Belgium on May 10, 1940, his father was arrested as an enemy alien. Peter, his mother and grandmother fled to France where they were detained in Gurs as enemy aliens.
In June 1940, Peter and his mother were released from Gurs. With the help of local nuns, they settled in Auch, west of Toulouse, where Peter's mother was given part-time work in a food distribution center operated by American Quakers and the Swiss Red Cross. This helped the family move into a one-room apartment in Auch. Peter's father, who also had been interned in Gurs, was released for health reasons and was allowed to join Peter and his mother in Auch in the spring of 1941. Meanwhile, Peter's grandmother joined Peter's aunt in Spain. They eventually obtained visas to the U.S. However, for Peter, his mother and father, several attempts to obtain U.S. immigration visas were unsuccessful.
In summer 1942, the Vichy government, in collaboration with the Nazis, began rounding up Jews and deporting them to German concentration camps in Poland. On Aug. 26, 1942, unbeknownst to Peter who was in a Quaker summer camp, his parents were arrested and deported to Auschwitz where they were killed within a month of their arrival. With the help of the Quakers, Peter was sent to the predominantly Protestant village of Le Chambon sur Lignon. In the area surrounding Le Chambon nearly 5,000 people seeking refuge, among whom 3,500 were Jews including many children, were sheltered. In the village, Peter was given false identity papers and sent as a boarding student to a high school in Figeac, France. From there, after escaping arrest in May 1944 when Germans raided Figeac, Peter escaped to neutral Switzerland over barbed wire fences with the help of the Jewish underground.
Peter immigrated to the U.S. in July 1946 where he served three years in the U.S. Air Force. For 35 years, Peter pursued a career in international sales of aircraft and related services in the private sector and spent over five years as a senior negotiator in the Office of the Secretary of Defense. Since retiring, Peter has traveled around the world speaking about his experiences and two diaries he wrote detailing his experiences during the Holocaust. In 1954, Peter married Leonie Warschauer and had two daughters. He is now a volunteer at the United States Holocaust Memorial Museum.
---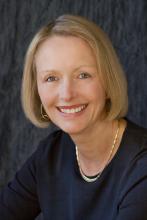 Darryle Clott earned a bachelor's degree in 1966 and a master's in 1971 from The University of Wisconsin-La Crosse. She retired from La Crescent (Minn.) High School in 2004 where she taught a comprehensive unit on the Holocaust for several years in her English classes. The classes inspired her to attend the Teachers' Summer Institute on Holocaust and Jewish Studies and Jewish Resistance in Poland and Israel in 2001, and she is currently on their Alumni Advisory Board.  As her interest in the Holocaust grew, Clott became a member of the American Friends of the Jewish Fighters Museum Consortium of Holocaust Educators and is the founder of the Midwest Holocaust Education Consortium. She is a Teacher Fellow at the United States Holocaust Memorial Museum in Washington, D.C.
Clott leads Holocaust educator workshops and is an associate of the D.B. Reinhart Institute for Ethics in Leadership at Viterbo University. She is a member of the Chancellor's Community Council at the University of Wisconsin-La Crosse. She is instrumental in bringing Holocaust survivors to the La Crosse community at Viterbo University including Nobel Peace Prize winner Elie Wiesel, Presidential Medal of Honor winner Gerda Weissmann Klein, and Otto Frank's step-daughter Eva Schloss.
Clott was a participant in the 2006 Educators' Seminar of the Educational Program on Yiddish Culture at the YIVO Institute for Jewish Research in New York City. She is on the editorial board of Yeshiva University's PRISM: An Interdisciplinary Journal for Holocaust Educators. Clott was honored with the Gregory P. Wegner Holocaust Education Award at the Congregation Sons of Abraham Synagogue in 2008 and 2014 and is the Graff Distinguished Alumnus Award winner for 2008 at the University of Wisconsin-La Crosse. In 2009, Clott was chosen to be part of a League of Women Voters project, "The Road She Traveled", for local women who have had a significant impact on their community.  
Clott is the 2009 La Crosse Toastmasters' Communication and Leadership award winner.  In October 2010, she was one of 10 American Holocaust educators chosen to travel to Poland to study Holocaust pedagogy with Polish Holocaust educators in a program sponsored by the Polish Embassy in Washington D.C. The La Crosse area YWCA Tribute to Outstanding Women Trailblazer Award was presented to Clott in November 2010. In May 2011, Clott was given the Ellis Island Medal of Honor.  The medals are presented on Ellis Island to American citizens of diverse origins for their outstanding contributions to their communities, their nation and the world. 
In April 2014, Clott was honored by Fort McCoy with the Patriotic Civilian Service Award in appreciation for exceptional support to the Fort McCoy community of soldiers and civilians.
She received the Pope John XXIII Award for Distinguished Service from Viterbo University in May 2017. The award, the highest non-academic award conferred by Viterbo, is given to those who have distinguished themselves through outstanding leadership and through service to higher education, to community and to humankind. In January 2018, Clott received the Iverson Freking Ecumenical Recognition Award, which recognizes the dedication of people to ecumenical endeavors and who reflect a positive commitment to Coulee Region communities.
---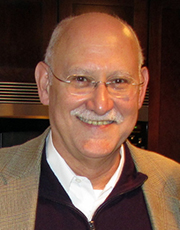 Stephen Feinberg had the honor of working at the United States Holocaust Memorial Museum (USHMM) in Washington, D.C. from 1996–2011. From 1996–2000, he was responsible for the development and implementation of the Museum Teacher Fellowship Program. As director of the National Outreach program at the USHMM from 2000–2009, he was responsible for the creation, design, and implementation of the Museum's entire national educational outreach program. He was the special assistant for education programs in the National Institute for Holocaust Education (NIHE) at the USHMM from 2009–2011. In this capacity, he coordinated NIHE's international educational activities as well as directing the USHMM's teacher education programs in California, Florida, Texas, and Illinois.
Feinberg was a member of the U.S. delegation to the International Holocaust Remembrance Alliance (IHRA) from 1999–2011, working extensively with the IHRA education working group. In addition to conducting teacher training programs across the U.S., he has also coordinated or participated in programs in Europe, South America, Africa, Asia, Australia, and New Zealand.
He joined the USHMM's staff in Washington in 1996, but had been an educational consultant for the Museum since 1990. He is the co-editor, with Dr. Samuel Totten, of Essentials of Holocaust Education (Routledge, 2016) and Teaching and Studying The Holocaust (Allyn & Bacon, 2000).
Prior to his work at the Museum, he was a social studies teacher in public and private schools in Massachusetts, Pennsylvania, and Paris, France. He also served as a Peace Corps volunteer in Morocco (1968–1970) and Thailand (1974–1975). Feinberg received a bachelor's degree in history from UCLA and a master's degree from Harvard University's Graduate School of Education.
---
Comments from Past Presenters
"My observation of, and participation in, such a forum as the Holocaust Educators' Workshop at Viterbo University is a major learning event for me. To be exposed to Holocaust scholars working in this field and survivors who bring an immediacy to the subject is key. The workshop is superbly organized, with time for both concentration and reflection. The annual topics themselves are timely, reflecting the changing nature of Holocaust studies. Area teachers are no doubt the chief beneficiaries, but the community at large should consider itself fortunate to have such an ongoing program in its midst."
—Bill Younglove, instructor/teacher supervisor, California State University, Long Beach
"Over the past 20 years, I had the privilege of speaking in 12 states at some 200 venues, middle and high schools, universities, teacher seminars, churches and synagogues with audiences ranging from a dozen to just short of 200. But none of my speaking engagements compares with my experience at Viterbo University in La Crosse. Never before did I receive as much local media coverage as I did in La Crosse: phone interviews, live and prerecorded TV interviews and press coverage. A great credit to your PR savvy especially so because Holocaust messages often are a hard sell. Viterbo University's commitment to the moral and ethical significance of the topic had its pay-off that Friday evening when the auditorium was filled to near capacity with some 850 citizens curious to hear me speak of my Holocaust experience and the vital role played by rescuers. Darryle Clott's leadership and commitment to the Holocaust Teachers Workshop held annually at Viterbo University is unique in my experience and was evident wherever I looked. Viterbo University was an unknown entity to me prior to my visit to La Crosse. It no longer is and will never be forgotten.
Thank you so very much for having invited me to be part of the Holocaust Educators Workshop."
—Peter Feigl, Holocaust Survivor