Interviewing labs, mock counseling sessions, and hands-on research opportunities.
4+2
Bachelor's to master's program available for exceptional undergraduate students
Viterbo psychology majors develop strong communication, critical thinking, and research skills, which prepare them for rewarding career opportunities from counseling to psychological research and work at universities or private research organizations. Students complete an internship or advanced research project, which offers valuable hands-on experience that prepares them for employment or continued education after graduation. The psychology degree program at Viterbo also provides the option for students to complete coursework required to become a licensed substance abuse counselor.
Career Examples
Mental health counselor
Residential care specialist
Substance abuse counselor
Behavioral specialist
Marriage and family counselor
Program Information
Psychology majors at Viterbo work closely with faculty mentors to learn about development, emotions, social influences on behavior, the brain, cognitive processes, and mental health. Students utilize digital video laboratory facilities to participate in interviewing and mock counseling scenarios that provide hands-on training in communication and interpersonal skills. They receive training in key areas of contemporary psychology: clinical and counseling psychology, developmental psychology, human cognition, social psychology, and behavioral neuroscience. Students also have the opportunity for research projects that develop critical thinking and internships at local service agencies.
Viterbo's psychology program provides students with faculty mentors who teach a curriculum that includes development, emotions, social influences on behavior, the brain, cognitive processes, mental health, communication, and interpersonal skills. The coursework and experiences in this program prepare students to become licensed counselors or to pursue advanced degrees in a variety of medical, research, private, or nonprofit sectors.
Minors at Viterbo University generally require between 15–25 credits upon completion. Transfer courses and waivers and/or substitutions could modify these credit totals.
The Substance Abuse Counseling minor at Viterbo University develops the knowledge, skills, and at­titudes needed to identify and treat substance abuse issues including utilizing resources and referrals, as well as delivering effective intervention and treatment services. This program uses evidence-based training practices incor­porating digital video technology to provide students with immediate feedback on skill development. This minor is a good choice for interested students pursuing careers in psychology, nursing, social work, criminal justice, clergy, health care, or education. Per Wisconsin state regulations, students who wish to obtain a Wisconsin state Substance Abuse Counselor certification must complete both 360 hours of classroom education and 4,000 hours of patient counseling experience. The requirements of the Substance Abuse Counseling minor meet the 360 hours of classroom education requirement.
Our Stories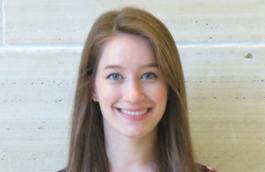 Naomi Meinertz '15
The psychology program at Viterbo was a wonderful program to be a part of because of the varied backgrounds of the professors. Everyone had their strengths and invited students to join in their interests. The psychology department at Viterbo was always welcoming and caring. The professors actually cared about the students and encouraged the students to engaging with the material and find individual interests. The professors always made time for students who had extra questions and presented opportunities for students that made them more marketable to potential employers and graduate schools."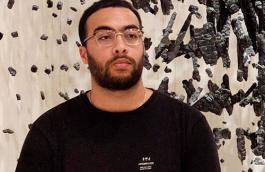 Hunter Nelson '18
My favorite thing about the psychology program was how close we ended up getting. We all would have the same classes with the same professors so it helped to reach out when we needed help with things. Everyone was so helpful, students and professors alike, so it felt as if we were kind of a family. I also liked how we got realistic practice—the papers we typed, the interviews we simulated, and the presentations we gave were similar to the skills needed in the field."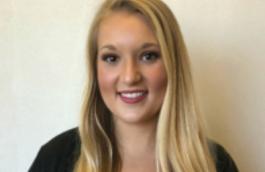 Erin (Mulcahy) Burns '16
The psychology department at Viterbo felt more like a close group of friends and mentors than a group of peers and educators. Each faculty member took the time to get to know me not only as a student, but also as a human being. I feel that the faculty truly cared about my success and well being. The professors in the psychology department demonstrated how passionate they are about the field of mental health each and every day. I felt challenged to grow as a person and a professional under their guidance. The psychology department allowed me to make connections beyond my education that I will continue to rely on in a personal and professional manner throughout my career."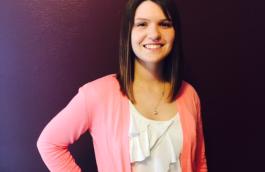 Haley Lamprecht '12
My favorite thing about being a psychology major at Viterbo was the abundance of opportunities for growth as an individual and as a learner. The professors encouraged individual exploration and related this to our learning within the classroom."