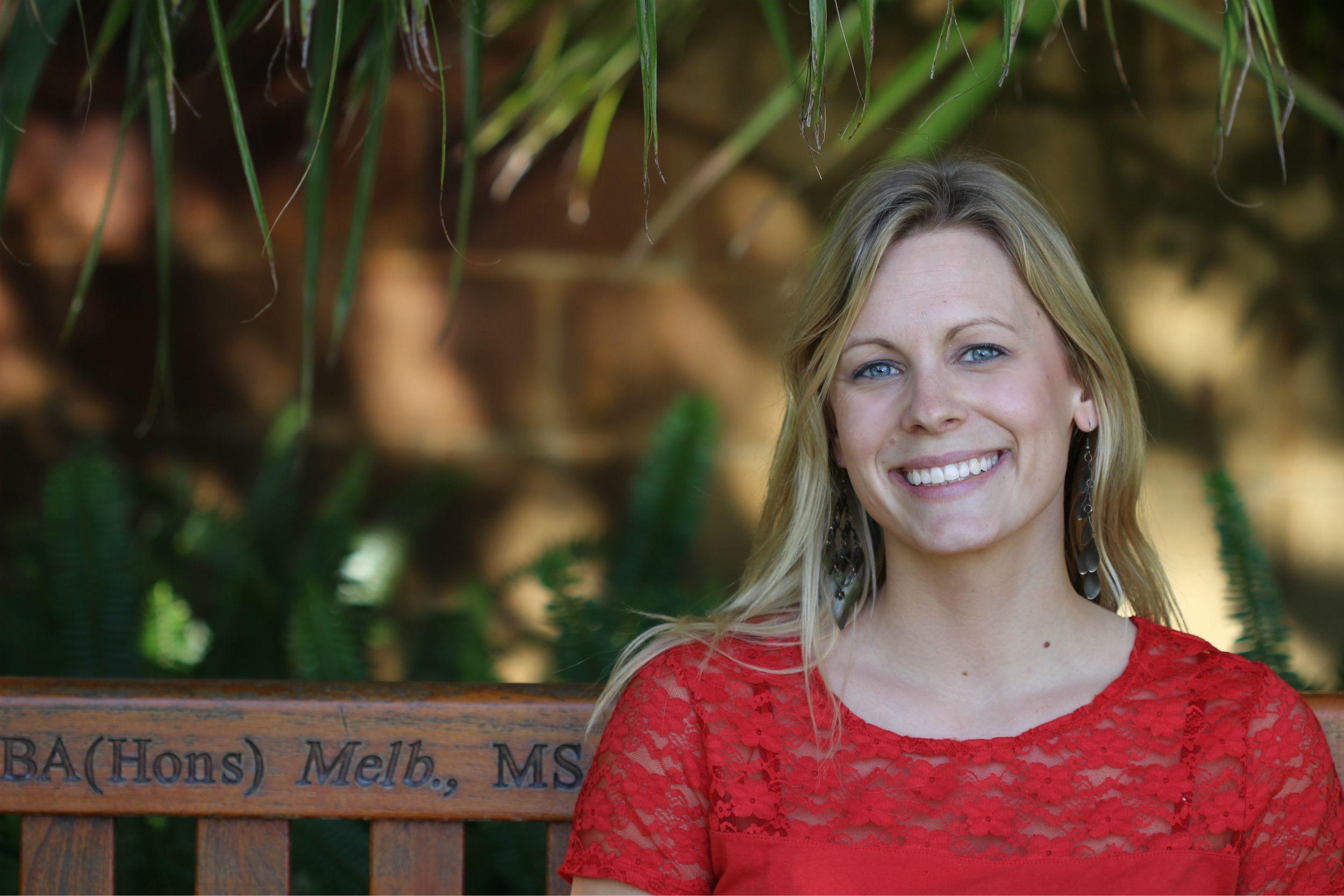 Maggie Triska '06 came to Viterbo University with a strong love of the outdoors, but at first she pictured her career path being indoors in the medical field, maybe as a researcher. Her experience at Viterbo, however, put her on a different trajectory that she has found immensely rewarding and exciting.
Three years ago, Triska began working as a conservation biologist at Round River Conservation Studies in Bozeman, Mont., tackling wildlife habitat research projects. One project tracked grizzly bears in northern Canada to create a land management plan that would help the bears thrive.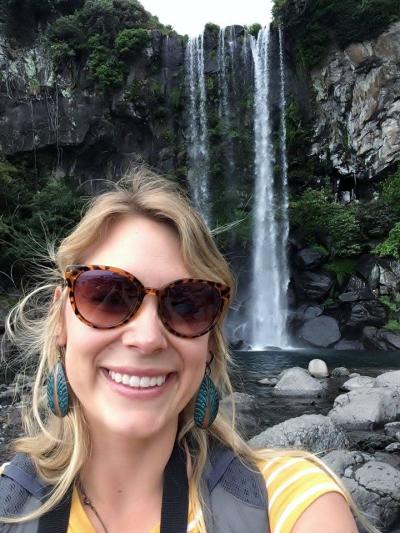 Another Canadian project looked at potential impacts and hazard risks from climate change on caribou, moose, mountain goats, and thinhorn sheep, while another involved completing population estimates of elephants, giraffe, zebras, and other herbivores living in the Okavango Delta in Botswana, Africa.
"I really love what I do, and I find it really rewarding," Triska said. "For me, if you're going to spend so much time working, it should be doing something you love."
Triska was inspired to veer from her original medical career path after classes in environmental issues and environmental spirituality. "It really made me critically think about things. Looking at things from a different point of view was really helpful," she said. "I've always been passionate about wildlife habitat. Growing up in rural North Dakota, I spent a lot of time outdoors and loved it, but I never really thought of it as a career option until I went to Viterbo."
That early class experience at Viterbo prompted Triska to add an environmental studies minor to her biology major. In addition, faculty role models at Viterbo helped her start to overcome her natural shyness and gain confidence that she could succeed in a scientific field. Especially influential were Jennifer Sadowski, who was her adviser, and Glena Temple, then a professor and now president of the university.
Nobody back home in North Dakota could have predicted the transformation of the demure young woman who came to Viterbo into someone bold and confident enough to pursue a doctoral degree halfway around the world at the University of Western Australia.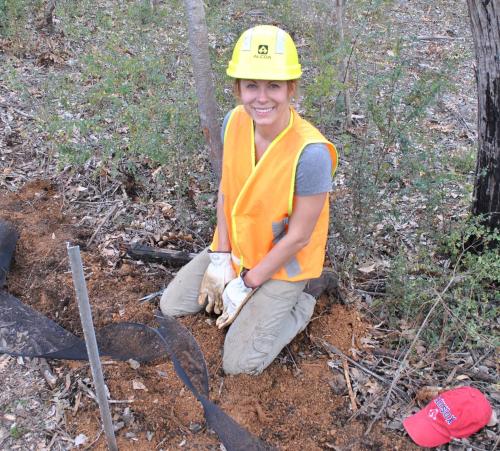 "I swore I would never do a PhD," Triska said with a laugh. But after earning her master's degree in wildlife and fisheries biology from Frostburg State University in Maryland, she decided to go after the opportunity in Australia.
A big part of the attraction was the doctoral project itself and the flexibility she would have to design the project. Her work involved studying bauxite mine sites, looking at reptile and small mammal populations to determine how well they did in mine sites that were restored in a eucalypt forest region southeast of Perth.
"I'd never thought about working with a mining company before, but my experience working with them was quite positive," Triska said.
Triska enjoyed her time in Australia very much, enough that she stayed on for a couple years at UWA after she had completed work on her doctoral degree. Eventually, the pull to return to America's heartland became too strong to resist and she jumped at the opportunity to work at Round River.
It's challenging work, for certain. She figures most of the projects she works on equate to earning another PhD, but it's work she loves and that makes a difference.
Triska also has begun teaching college classes in the past couple years, first as an adjunct lecturer at Montana State University and more recently as an adjunct lecturer at Frostburg State University.
Teaching is great for the chance to connect with people, she said, especially during the pandemic, which has had her separated from her co-workers at Round River. Triska also relishes the chance to teach because of the chance to have a ripple effect in the world.
"I care about the environment. I have this passion and a big part of that is I want to inspire others," she said. "When you teach, it doesn't just stop at one person."