Growing up in the country near Mondovi, Kathryn Korthauer '11 was always interested in how the natural world worked. The daughter of a large-animal veterinarian and a second-grade teacher, Korthauer said her upbringing, involvement in 4-H, and the great science teachers she had in high school all combined to push her toward science studies in college.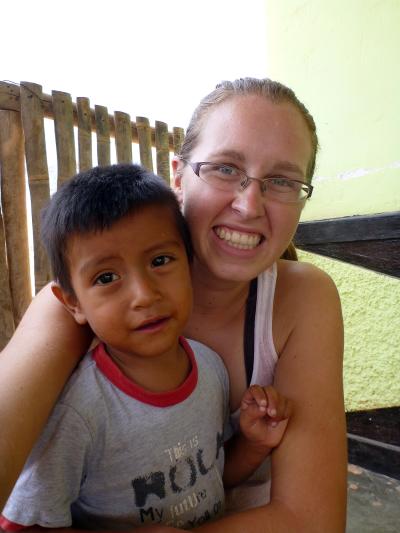 "I think the curiosity that is involved in science is something my parents really fostered. My whole life it just made sense," said Korthauer, who has worked as a biologist for the Environmental Protection Agency since October 2016. "In high school I was very good at science and I liked science. I knew there were careers at the end of a degree in science."
When it came time to consider colleges, Korthauer said Viterbo got a glowing review from her piano teacher, whose daughter was going to school there at the time. Korthauer toured several bigger universities, but Viterbo won out.
"I just loved the small feel of it. Coming from a small town, jumping into a big city wasn't something I wanted to do," she said.
Viterbo was a great decision for her. Going to a liberal arts university instead of an institution solely focused on science, she got a chance to study religion, philosophy, and literature, for example, and the small classes meant professors really got to know their students.
Korthauer recalled when she was a senior and asked biology Professor Scott Gabriel whether she should take a biochemistry class or a dance class. "He knew me well and knew what I wanted. He said, 'I think you should take the dance class,'" she said, noting that in recent years she has gotten involved in salsa and bachata dancing.
Another of her professors was partially responsible for a transformational leap Korthauer took after graduation. As she was contemplating her career options, one of her professors told her she had always regretted not serving in the Peace Corps when she had the flexibility to do it. Korthauer hadn't heard of the Peace Corps before coming to Viterbo, but the more she learned the better it sounded.
Joining the Peace Corps in September 2012, Korthauer served for three years and four months in Peru, living in a remote town of 750 people in the foothills of the Andes Mountains. The three major parts of her mission as an environmental volunteer involved education, promoting recycling, and protection of natural resources, but there was enough flexibility that she could address needs where she saw them.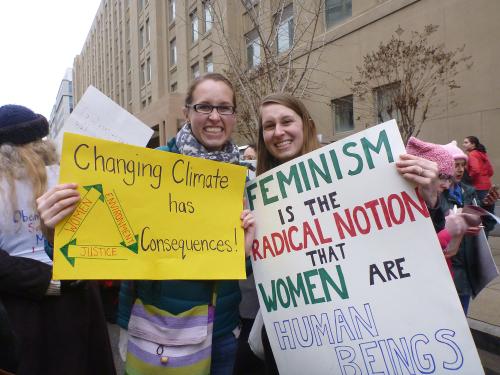 "You try to make the community better in any way possible," said Korthauer, who extended her service by a year because she felt there was still more to be accomplished. "The bottom line is I helped some people see things differently, and they opened my eyes about what it's like to live in Peru."
For Korthauer, being in the Peace Corps was transformative. "I had to suspend my North American ways, put myself in someone else's shoes, and trust that the foreign would soon become familiar," she said. "For me it has enhanced my compassion for people, developed my love of travel, and expanded my view of the natural and social world."
Being in the Peace Corps also indirectly led to her landing a job as a biologist for the EPA in Washington, D.C., where she specializes in ensuring that antimicrobial pesticides are safe for people and the environment. She examines lab test results for substances designed to control bacteria, viruses, fungi, and algae, performing risk assessments based on the toxicity of the chemicals and the potential exposure when the products are used.
"I love the work I do," Korthauer said. "Every chemical is different, every situation is different, and you're always learning. There's a lot of emerging technology, so we need to stay connected with the research from testing labs and academia."
While women have been rare in many scientific arenas, Korthauer said she is right at home as an EPA biologist, noting that women are more common than men in the ranks of higher management in her experience.
Korthauer also credits strong, ambitious female role models in high school and at Viterbo with helping to pave the way toward her career in science. "I feel like I've been very lucky to follow in some great footsteps," Korthauer said. "For me, it feels very normal to be where I am."