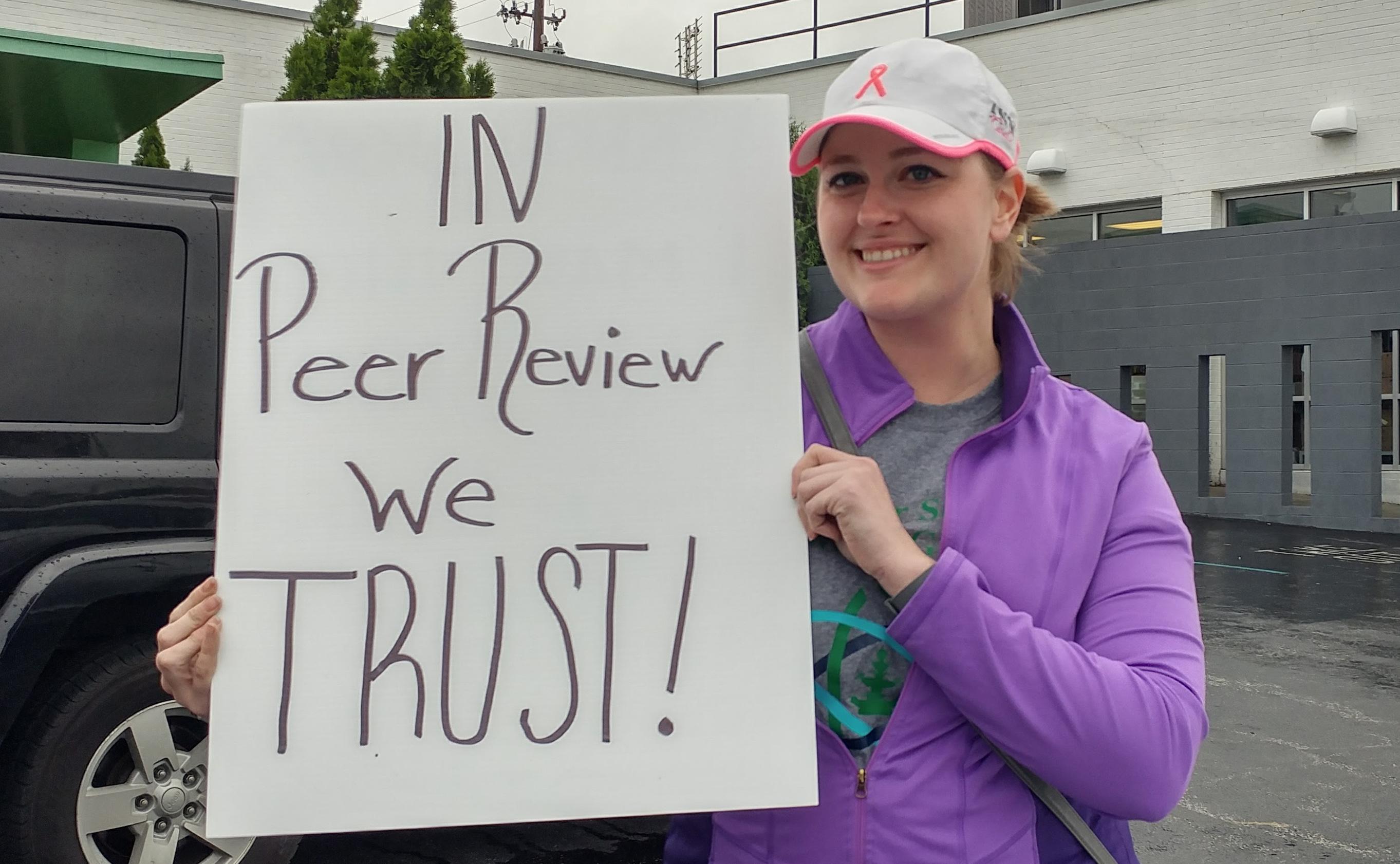 Curiosity has always been a driving force for Sarah (Ramaker) Fauque '10, and that's a big reason why she gravitated toward science. "Literally, all of science starts with the phrase, 'That's weird,'" said Fauque, who is in her sixth year as an assistant professor of biology at Lindsey Wilson College in Columbia, Ky.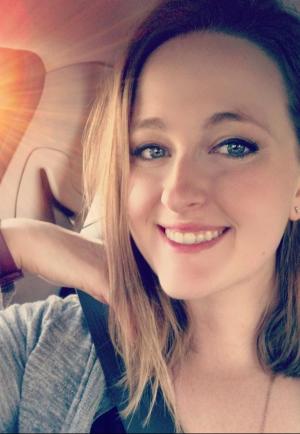 From an early age when she was growing up in Edgar, a small town near Wausau, Fauque was clearly headed toward some sort of scientific field. "I watched a lot of Discovery Channel shows with my dad, and I always asked a lot of questions," said Fauque (pronounced "fowk"). "It's in my nature. I love to ask questions and even more I love to find the answers to them."
From the age of 4, Fauque was sure she wanted to become a veterinarian. The animal kingdom fascinated her. After graduating from high school, Fauque chose to start her pursuit of that goal at Viterbo University because she loved the atmosphere and the smaller class sizes. It helped a lot, also, that the university helped her find scholarships that made a Viterbo education affordable.
"Plus when I came for a campus visit they gave me a free T-shirt," Fauque said with a laugh.
Two weeks into her time at Viterbo, Fauque made a startling and upsetting discovery. She no longer wanted to become a veterinarian, and that feeling of being adrift in uncertainty brought her to tears. She turned for help to her academic advisor, Jen Sadowski, who offered her encouragement and reassurance that she was in the right place and would find her way.
"She told me I had a lot of time to figure it out," Fauque said. "I just trusted that she knew what she was doing."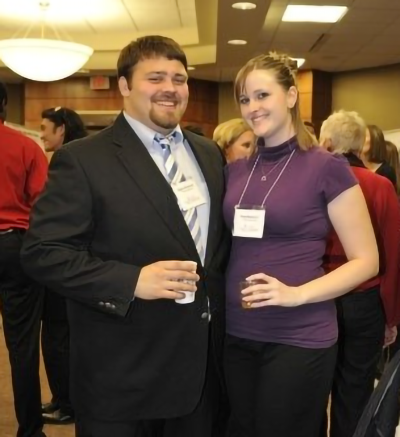 She also had a high level of rapport and trust with Sadowski's husband and fellow Viterbo faculty member, Michael Alfieri, who urged Fauque at the end of her sophomore year to take part in a summer research program. That advice turned out to be crucial.
"That solidified my desire to stick with science," she said.
The problem at the heart of Fauque's summer research project was the low survival rate of hatchery-raised fish when they are released in the wild. Almost two-thirds of the hatchlings released don't survive, easily falling victim to predator fish because they have no experience with them at the hatchery.
Her experiment attempted to discover if fish (guppies in this case) can better avoid predation in a new environment if they are first taught to recognize the danger of predators via visual cues. Fauque's research showed the pre-release exposure made a significant difference in the survival rate, and, more importantly, it showed her that she was a born scientific researcher.
At Sadowski and Alfieri's recommendation, Fauque decided to pursue a doctoral degree in biology at the University of Louisville, where her thesis, like her Viterbo research project, focused on fish behavior (mate selection behavior in cichlids).
Her natural curiosity drove her to love research, but the need to scrounge and jump through hoop after hoop to get the funding for research projects had no appeal to her. Fortunately for her, as she neared completion of her PhD work, she discovered her calling. She would be a college professor.
"When I was at Viterbo thinking about grad school, I laughed at Michael when he suggested that I could teach," Fauque said. "I was terrified of teaching because I wasn't very comfortable talking in front of people. But in my grad school experiences as a teaching assistant, I discovered I was good at breaking down complex subjects and making them understandable."
Fauque was fortunate to find someplace to teach after grad school where she didn't have to relocate, a big consideration considering her chemical engineer husband, Zachary, has a job he loves. Proximity isn't the only reason Lindsey Wilson College is a great fit for her. It's a small private college with a religious affiliation (Methodist), much like Viterbo, and Fauque loved her time at Viterbo.
The beauty of being a professor, Fauque said, is she still gets to pursue research projects while she's teaching and inspiring her students, taking her own undergraduate education as a template for doing that.
"I model my teaching after Michael and my advising after Jen. They both were very good about putting the onus on the students to be responsible for learning," Fauque said. "My goal is to be approachable and to have more of a casual atmosphere in my courses, where we're having a chat instead of me spewing information at them. I strive to provide a safe environment to discuss big ideas, foster curiosity, and develop confidence."