A new annual science symposium at Viterbo University is launching this spring, thanks to the generosity of a trailblazing woman of science.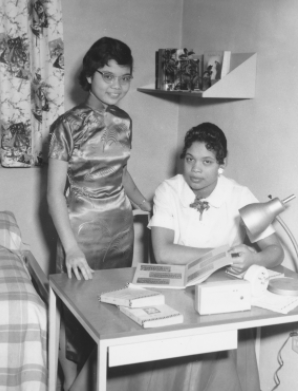 The Agnes W.H. Tan Science Symposium debuts March 24–25, with a focus on drinking water and a Thursday night kickoff lecture by environmental activist Erin Brockovich. On Friday, the symposium, titled "What's in Our Drinking Water?," will run from 9 a.m.–3:30 p.m., with opportunities to participate in person and virtually.
Agnes Tan earned her bachelor's degree from Viterbo in 1963, majoring in chemistry, with a minor in biology. A native of Hong Kong, she discovered Viterbo through connections in China with members of the Franciscan Sisters of Perpetual Adoration, the founders of Viterbo.
Tan went on to earn a PhD in biochemistry at the University of Minnesota in 1967. She was one of only two women (out of 13 total) who earned biochemistry doctoral degrees that year at the University of Minnesota.
After earning her PhD, Tan enjoyed a long career in academic and applied health-related research as an assistant professor of biochemistry at the University of Minnesota and as a research chemist at Veterans Administration Hospital, Minneapolis. Tan was among the earliest recipients of Viterbo's Distinguished Alumni Award, honored in 1975.
A life-long learner, Tan deeply appreciated the liberal arts education she received at Viterbo and chose to support the institution so that others might be inspired and share in her love of learning. A gift from Tan's estate made the Viterbo science symposium possible.
In general, the aim of the symposium series is to get more people interested in science by incorporating a liberal arts element, said symposium organizer Jamie O'Neill. "We're aiming for the sweet spot where science and society intersect."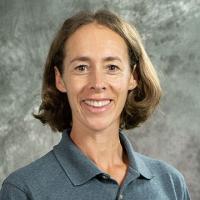 Viterbo students voted on what topics the symposium should address. Environment and ethics in medicine got the most support, and drinking water was chosen for the first symposium because it has universal impact.
"It is something that is in the news and is important. It's something that really affects everyone because everybody drinks water," O'Neill said. "I feel like everyone should pay attention and get as much information as they can about their drinking water."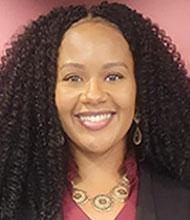 The symposium will start with a keynote address by Jeannie Purchase, an engineer, environmental advocate, and PhD student at Virginia Tech, who will speak on why we should care about clean drinking water and the science behind it.
A panel discussion on where tap water comes from and what is being found in groundwater will follow the keynote address.
After a lunch break, the afternoon will feature three breakout sessions, with each session offering three options, including one tailored for high school students. Breakout session topics include discussions of some of the major water contaminants, including PFAS, nitrates, coliform bacteria, endocrine disruptors, and more. The final breakout sessions will focus on actions to be taken in the years ahead to improve and preserve safe, clean drinking water.
The symposium also will feature booths of organizations concerned with drinking water issues, including the National Wildlife Federation, the Coulee Region Sierra Club, River Alliance of Wisconsin, the Freshwater Collaborative of Wisconsin, and more.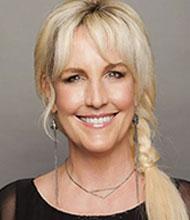 Brockovich is not expected to take part in Friday's activities, but her Thursday lecture on the eve of the symposium shines a spotlight on the event. Brockovich is undoubtedly the best known environmental activist of our time, thanks to the telling of her story in a 2000 movie in which she was played by Julia Roberts, who won an Academy Award for her portrayal.
"We're so excited to kick off this first symposium because that will set the tone for future ones," O'Neill said.
The Brockovich presentation, part of the D.B. Reinhart Institute for Ethics in Leadership Lecture Series, starts at 7 p.m.in the Fine Arts Center Main Theatre, with a live video stream on the Ethics Institute's Facebook page.
The plan is to conduct the symposium in person on the Viterbo campus, but virtual options also will be available.
The Brockovich lecture and the symposium both are free and open to all, but registration is required for the symposium. Visit the symposium website for details.