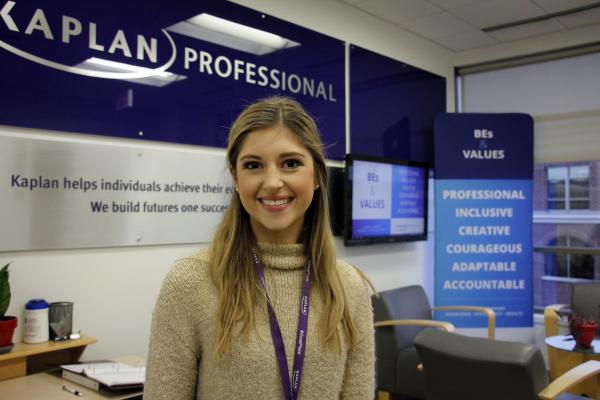 Jordenne Butler has learned a lot as an intern 
Like all Viterbo University students, senior marketing major Jordenne Butler has gotten outside the classroom for a healthy dose of "external embedded experience." She's had two internships, one that helped her discover the career path she was meant for and the second one confirming the correctness of her choice and giving her valuable work experience.
An Onalaska native, Butler graduated from high school with plans to go into television broadcasting. She enrolled at the University of Alabama, but after a semester decided that changes made in the program weren't a good fit for her and she moved back to Onalaska.
"Then I had no idea what I was going to do," she said.
Butler figured she would take some classes at Viterbo while she pondered her next move. "Within two weeks of being at Viterbo, I knew this was where I wanted to stay and this was where I wanted to be," Butler said. "How much the professors care for the success of their students was a great surprise. The students aren't a number at Viterbo. We are people and our professors want to help us achieve."
Her first internship, which was at a local TV station, convinced her that marketing was a better fit for her. "In the back of my mind, I had always considered that path," she said.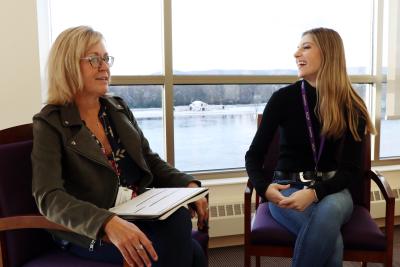 When she started her communications and marketing internship at Kaplan in downtown La Crosse, Butler was fully prepared to be kept busy making coffee runs, at least at first. She was disabused of that notion on day one.
"My boss, Kim (Zinda), looked at me and said, 'Kaplan's not like that. You are here to learn things, get immersed, gain relevant experience,'" Butler said.
With internships at Kaplan, Zinda said, the emphasis is on getting interns deeply involved in projects so they feel a sense of ownership, and they try to match students with projects that match their passion.
Zinda gave Butler responsibility for the company's charitable donations program, which largely focuses on education and alleviating hunger, two issues that intertwine.
"Education is so important, but if a child is hungry, it's statistically proven that they can't focus on their education because of that hunger," said Butler, who was crowned Miss La Crosse/Oktoberfest in September at Viterbo's Fine Arts Center.
Butler's work on the Kaplan charitable donations program is a good fit with what she has learned at Viterbo about service and servant leadership.
"I truly believe we have an obligation to make our community a better place, and so do the people I work with at Kaplan," Butler said.