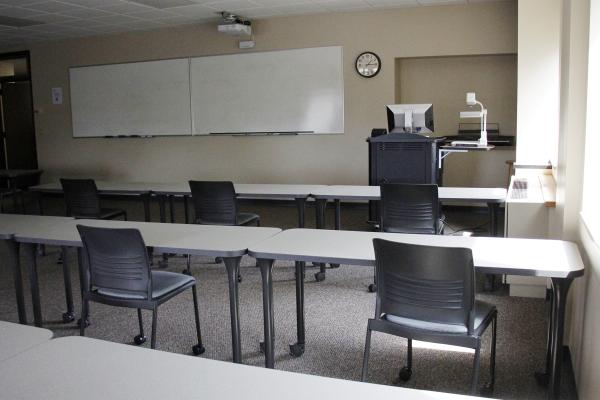 Coming to campus for fall semester has always meant at least some amount of change for Viterbo University students—new teachers, campus improvement projects, different courses, and, always, a new crop of freshmen.
This fall, though, will feature unprecedented levels of change.
Since COVID-19 took off in March, Viterbo's leadership has been immersed in pandemic planning, both to get students through spring semester and to find a way to bring students back to campus for the fall semester. Viterbo is widely known as an institution where classes are small and students form relationships with professors and staff that enrich their educational journeys and launch them on the road to success. While that can happen with online classes, students prefer being in the same room with their instructors and classmates.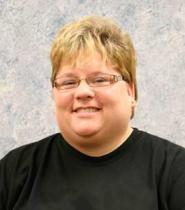 For some students coming back to campus, the first order of business will be a COVID-19 test. All student athletes and students in nursing and music/theatre programs will be tested, as will all students living on campus. The university has a contract with the nearby Mayo Health System clinic to perform the tests, and results will be reported to Sue Danielson, director of health services for Viterbo. Students also have the opportunity to get a test at home up to one week before they arrive on campus.
Freshmen students will go through their usual orientation, but this year all students will get a pandemic orientation that includes a four-part video training module defining expectations and best practices to prevent spread of COVID-19, followed by quizzes to make sure they've absorbed the information.
"When they finish that video, they're going to have a pretty good sense of what Viterbo's expectations are as far as how they keep themselves safe and how they keep others safe," said Kirsten Gabriel, assistant vice president for student affairs. "We're expecting everybody to be safe."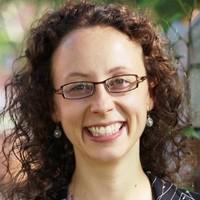 Wearing face masks, engaging in physical distancing, and practicing exemplary hand hygiene will be cornerstones of life on campus, and students will notice myriad changes meant to allow them to maintain enough separation from other people to prevent spread of COVID-19.
The number of students living in campus housing units has been reduced from around 680 to 590 and many more students will be living without roommates. Lounges and storage space have been remodeled and converted to living space, and the university has contracted with the nearby Gundersen Hotel and Suites for student housing.
Meanwhile, the 14 units at Treacy House have been set aside as isolation housing. Any students who have had confirmed exposure or tested positive will temporarily move into Treacy House, Danielson explained. Part of the student training will prepare them for possible quarantine, including advice on what they should have set aside in a "go bag."
To make sure students are assessing their health condition every day, they will go through a checklist on Viterbo's mobile app, and instructors will have the ability to require that students have done the checklist every day before they are admitted to classrooms, Danielson said. Thermometer stations will be set up in central locations in each building.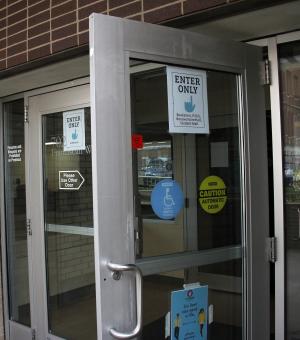 Communal dining this year will be very different. Seating in The Caf will be drastically reduced, with room for approximately 12 diners instead of 220, Gabriel said. The reduction in seating allows for physical distancing for people standing in line for food.
"It will be a really big cultural shift for students," Gabriel said. "In many ways this will be an educational opportunity for students to get creative and figure things out."
In addition, Gabriel noted, there will be no self-serve options in The Caf this year, and all table service will be disposable. 
To help make up for the diminished ability to serve food at The Caf, the lobby of the Fine Arts Center will be set up to offer meals from 11 a.m. to 1 p.m. and dining facility hours of operation will be extended. Students and staff will be encouraged to use pre-ordered meal options whenever possible.
Seating in classrooms will be noticeably spread out, and instruction will be going on in spaces that have not previously been used to conduct classes, such as the stage in the Fine Arts Center.
Whenever possible, classes will meet in person, but there will be some courses that will be only online while some courses with larger enrollments will be hybrids, with the whole class attending virtual sessions and breaking up into smaller groups for in-person instruction.
"Our faculty members are creative, they're inventive," Gabriel said. "They're going to come up with some great ways to do things differently."
Of course, there is more to college than classroom education. Students need the chance to forge social bonds and have some fun and enriching experiences outside of class. "We have a real obligation to provide that," Gabriel said.
The social, spiritual, and recreational programming has been reconfigured with the pandemic in mind. Intramural sports, for instance, will pivot to activities that involve minimal proximity and contact. Group recreation also will feature more activities that happen in the great outdoors.
"Students will still see plenty of opportunities to engage," Gabriel said. "The focus will be some virtual, some outdoor, and some smaller groups. I hope people will find some niches in that."
The top priority, of course, will be keeping students and staff safe. The health services office has moved to a more central location on the third floor of Murphy Center, a move that was in the works even before the pandemic. A half-time nurse has been added to the health services staff, and Danielson will hire some senior nursing students to help as well.
"This is a very fluid situation. Things change every day, but we're going to do the absolute best we can," Danielson said. "If anybody is symptomatic, they're going into isolation. We're going to go on the side of caution. You have to."
With service being one of Viterbo's core values, the new year couldn't start without an old tradition. As part of the orientation and welcoming of new students, Viterbo holds its first and often biggest Service Saturdays event of the year, which this year will involve roughly 330 new students.
On Aug. 29, students will start their first Service Saturday with a virtual welcome before breaking up into 20 groups to do a wide variety of activities, including cleaning and painting at Place of Grace, helping to build Habitat for Humanity homes, baking cookies for area emergency responders, making face masks, and landscaping and beautification projects on campus and around town. All the activities will have all necessary precautions built in to protect the health of participants.