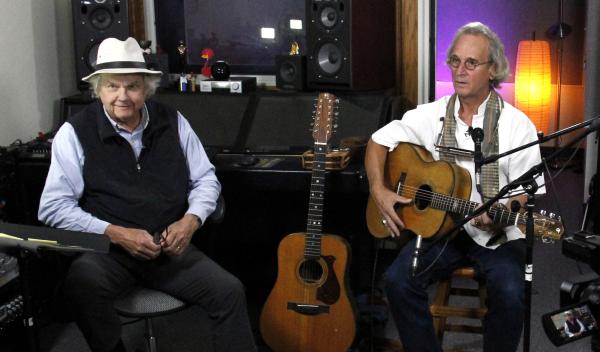 The impending start of the fall semester at Viterbo University means classes will soon be back in session. It also means the return of traditional alumni social events.
First Thursdays get-togethers have been attracting alumni for years, with grads gathering at a wide variety of rotating venues in the La Crosse area. These events are back this year, but with a twist in the interest of preventing the spread of COVID-19.
This year's First Thursdays events are expected to all be held virtually, and they kick off Sept. 3 with a Zoom session sponsored by the MBA/MASL alumni chapter that will feature special guest Tom Thibodeau, distinguished professor of servant leadership.
Thibodeau, of course, is no stranger to First Thursdays and has gotten a kick out of attending the events in the past. "Generally, when we get together, we just tell the stories of Viterbo," he said. "It's always a joy and there's such an energy because of people's affiliation with the university. When we gather people together I try to recognize people for their goodness and for their compassion and for their service and for their leadership."
Although he would much rather meet in person any day, Thibodeau is getting comfortable with making high-tech connections through web-based videoconferencing platforms. "I must be willing to be agile, to change. These times demand creativity," he said. "It's a new reality for all of us right now. All of us need to be more compassionate, more understanding, more patient, and more agile."
A master storyteller and in-demand inspirational speaker, Thibodeau has been tapping into other new ways of reaching people that don't involve sharing the same physical space. Working with his daughter, he has launched a new website where people can see videos of his talks and lectures.
Thibodeau also has been working with musician/activist Larry Long on a radio show/podcast/video project they call Conspiracy of Goodness that will run 20‑30 minutes and combine stories and songs addressing a variety of themes. The idea is to "strengthen connections, expand communities, and create possibilities in working for the greater good every day."
Long and Thibodeau have been friends at least as long as Thibodeau has been teaching at Viterbo, and it showed when they got together at Sound Strations Audio Productions with Brett Huus to record more Conspiracy of Goodness episodes.
Conspiracy of Goodness will make its debut with a radio broadcast on Viroqua-based WDRT-FM 91.9 starting at 8:30 a.m. on Labor Day (Monday, Sept. 7), and it can be streamed worldwide on the Driftless Community Radio website. The video versions of Conspiracy of Goodness will be available on YouTube, and the Onalaska School District will show episodes monthly and give students writing prompts based on the shows to help them get thinking more about the greater good.
Thibodeau will likely talk a little about Conspiracy of Goodness during the First Thursday event, and Long plans to log on, too, from his summer home in Gays Mills.
Don't be surprised if Thibodeau also talks about John Lewis, the civil rights leader and congressman who recently died, as Thibodeau was greatly inspired by the example Lewis set and spelled out in his parting message.
"We got our marching orders from John Lewis: Have the courage to follow your heart's highest calling," Thibodeau said. "To the extent that we do that, our lives and the lives of our community become more healthy and blessed. That's foundational servant leadership, and that is the culture of Viterbo, committing to the growth and development of everybody, every day."
The First Thursdays alumni gathering has always been a great way to stay connected with college friends, and keeping relationships and connections vital is especially important during a pandemic, Thibodeau said.
The great thing about a virtual First Thursdays event is people can take part from anywhere in the world. Alumni just need to register online in advance to get a link to join the Zoom session, which starts at 5:30 p.m. CDT.