Fall 2020 V-Hawk Orientation Days
Fall 2020 V-Hawk Orientation Days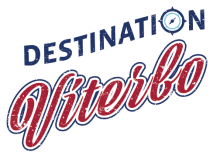 V-Hawk Orientation Days
Destination: Viterbo University
Aug. 27–30, 2020
Welcome New V-Hawks!
V-Hawk Orientation Days is a great way to start your Viterbo experience. These events are in addition to Student Transition and Registration (STAR) events and aim to make students' transition to Viterbo as smooth and enjoyable as possible. Studies show that students who attend and participate in orientation are more successful, more involved, and more knowledgeable about their campus than students who do not attend orientation programming. To ensure student success, attendance at V-Hawk Orientation Days activities is mandatory for all incoming first-year students; Friday, August 28th is required for new transfer students and the remaining Orientation days are encouraged.
V-Hawk Orientation Days begin on Thursday, Aug. 27 following New Student Move-In, continues throughout the weekend and ends on Sunday, Aug. 30. The first day of classes is Monday, Aug. 31. Links to our New Student Orientation Schedules for first-year students, transfers, and international students will become available on this site in July 2020.
During V-Hawk Orientation Days, new students will be assigned to a team with other new students and led through the weekend's events by an Orientation Leader. O-Leaders are experienced students trained to help you get started off on the right foot at Viterbo. Each orientation team will have an individualized schedule with meeting times and locations (through the Viterbo app and hard copy in their nametags). Students will learn more about the weekend's events when they meet their orientation team on Thursday,  Aug. 27. 
**DON'T FORGET – all new domestic undergraduate students (except bachelor completion students) must complete MyStudentBody online trainings BEFORE they can move on campus. New students residing off-campus must complete the trainings before they can pick up their Viterbo IDs).**  All students will receive an email in late June with information on how to complete these trainings; check your Viterbo email at that point for instructions on how to complete these required training
V-Hawk Orientation Days Highlights
Team Time helps you get connected to Viterbo's resources and other new students. During Team Time, you and the other members of your Orientation team will learn the nuts and bolts of being a student (including how to print, access Moodle and Vitnet, and other necessary tasks), learn about campus and community resources, and find out more about what it means to be a V-Hawk. Expect to have fun, meet new people, and learn a lot about Viterbo and La Crosse!
Viterbo Mission Seminar (VUSM) Faculty Meet and Greet (first year students only) will introduce you to faculty you'll be working with during your first year at Viterbo. Get to know faculty and learn how to navigate the differences between high school and college academic life before classes begin!
Game Day with the V-Hawks is an opportunity to join your fellow students at the Varsity Athletics Center as we cheer on the Viterbo athletics teams, enjoy a tailgate picnic in the Assisi Courtyard, play games, listen to great music, win prizes, and more.
"The Hook Up—When It's Hot and When It's Not" is a facilitated discussion and interactive session about hooking-up, sexual assault, and bystander intervention. This program will help new students learn about healthy relationships and the resources they have at Viterbo and in La Crosse.
RECtation is your all-access late night open gym in the Mathy Center. Learn about intramurals, get active, do some touring of the facility, get together a team for America's Trivia Quiz, win great prizes, and enjoy late night make-your-own sundaes. 
Service Saturday is a fantastic Viterbo tradition that gets you out into the La Crosse community to serve and get to know your neighbors. After all, what a better way to get to know a community than by serving in it? All new students along with orientation leaders and select faculty members will participate in Orientation Service Saturday, the first Service Saturday of the year.  
All new students will receive a free copy of our 2020 Common Read book, When the Emperor Was Divine, at Student Transition and Registration (STAR) Day or, for those who aren't able to attend STAR, in the mail. This book will be an integral part of Orientation, your first VUSM class (first-year students only) and your first semester at Viterbo, so be sure to take time over the summer to read it!
More Information
If you have additional questions about V-Hawk Orientation Days, contact the Office of Student Life and Orientation by calling 608-796-3844 or emailing orientation@viterbo.edu. 
In addition to coordinating V-Hawk Orientation Days, Student Life is also excited to welcome new international students to campus. More details regarding New International Student Orientation and international student pre-arrival details can be found here.