Teaching the Holocaust Virtual Workshop
Teaching the Holocaust Virtual Workshop
March 24—26, 2021
Registration Deadline Extended to March 20th. 
NOW MORE THAN EVER, it is important to teach about the Holocaust to prevent atrocities from being repeated. Jennifer A. Nielson, an author known primarily for young adult fiction, says it well, "In the knowing, there was peace."
On behalf of Viterbo University, we would like to invite you to the 14th annual Teaching the Holocaust Workshop held virtually on Wednesday, March 24— Friday, March 26. The workshop will empower middle and high school teachers who want to learn more about teaching the lessons of the Holocaust in their schools and will feature national and local Holocaust scholars.
There are three ways to get involved:
REGISTER for the full workshop now. The registration deadline is Wednesday, March 20, 2021. https://www.viterbo.edu/db-reinhart-institute-ethics-leadership/teaching-holocaust-workshop 
PARTICIPATE in the free Holocaust lecture with Eva Schloss by watching live on Facebook, Wednesday, March 24 from noon

—

1:30 p.m.  Facebook Live Event
REQUEST a free video of Eva Schloss's lecture to share with students by reaching out to Jill Miller at jmmiller@viterbo.edu or by accessing the video at: https://www.facebook.com/viterboethics.

 
---
Workshop Presenters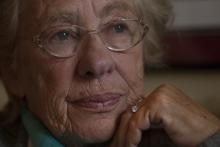 Eva Schloss

—

Keynote Speaker 
In 1938, Germany invaded Austria, causing many Jewish families to flee. Among the emigrants was eight-year-old Eva Geiringer, who with her mother, father, and brother moved first to Belgium and then to Holland, where one of her neighbors was a German Jewish girl of the same age. The two girls became friends and playmates. Ultimately, both girls and their families were deported to the Auschwitz concentration camp. Later they would become stepsisters.
Schloss survived her concentration camp experience and made her way to England, where she married Zvi Schloss and raised three daughters.  Her stepsister did not survive Auschwitz, but kept a diary that did. Her name was Anne Frank. 
Since 1985, Schloss has devoted herself to Holocaust education and global peace. She has recounted her wartime experiences in more than one thousand speaking engagements. She has written three books and has had a play written about her life.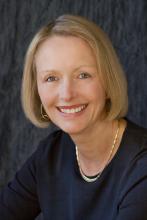 Darryle Clott earned a bachelor's degree in 1966 and a master's degree in 1971 from the University of Wisconsin-La Crosse. She retired from La Crescent (Minn.) High School in 2004 where she taught a comprehensive unit on the Holocaust for several years in her English classes. The classes inspired her to attend the Teachers' Summer Institute on Holocaust and Jewish Studies and Jewish Resistance in Poland and Israel in 2001, and she is on their alumni advisory board.  As her interest in the Holocaust grew, Clott became a member of the American Friends of the Jewish Fighters Museum Consortium of Holocaust Educators and is the founder of the Midwest Holocaust Education Consortium. She is a Teacher Fellow at the United States Holocaust Memorial Museum in Washington, D.C.
Clott leads Holocaust educator workshops and is an associate of the D.B. Reinhart Institute for Ethics in Leadership at Viterbo University. She is a member of the Chancellor's Community Council at the University of Wisconsin-La Crosse. She is instrumental in bringing Holocaust survivors to the La Crosse community at Viterbo University including Nobel Peace Prize winner Elie Wiesel, Presidential Medal of Honor winner Gerda Weissmann Klein, and Otto Frank's stepdaughter Eva Schloss.
Clott was a participant in the 2006 Educators' Seminar of the Educational Program on Yiddish Culture at the YIVO Institute for Jewish Research in New York City. She is on the editorial board of Yeshiva University's PRISM: An Interdisciplinary Journal for Holocaust Educators. Clott was honored with the Gregory P. Wegner Holocaust Education Award at the Congregation Sons of Abraham Synagogue in 2008 and 2014 and is the Graff Distinguished Alumnus Award winner for 2008 at the University of Wisconsin-La Crosse. In 2009, Clott was chosen to be part of a League of Women Voters project, "The Road She Traveled," for local women who have had a significant impact on their community.  
Clott is the 2009 La Crosse Toastmasters' Communication and Leadership award winner.  In 2010, she was one of 10 American Holocaust educators chosen to travel to Poland to study Holocaust pedagogy with Polish Holocaust educators in a program sponsored by the Polish Embassy in Washington, D.C. The La Crosse area YWCA Tribute to Outstanding Women Trailblazer Award was presented to Clott in 2010. In 2011, Clott was given the Ellis Island Medal of Honor.  The medals are presented on Ellis Island to American citizens of diverse origins for their outstanding contributions to their communities, their nation and the world. 
In 2014, Clott was honored by Fort McCoy with the Patriotic Civilian Service Award in appreciation for exceptional support to the Fort McCoy community of soldiers and civilians.
She received the Pope John XXIII Award for Distinguished Service from Viterbo University in 2017. The award, the highest non-academic award conferred by Viterbo, is given to those who have distinguished themselves through outstanding leadership and through service to higher education, to community and to humankind. In 2018, Clott received the Iverson Freking Ecumenical Recognition Award, which recognizes the dedication of people to ecumenical endeavors and who reflect a positive commitment to Coulee Region communities. Darryle is the 2019-2020 Mrs. Oktoberfest.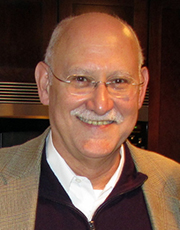 Stephen Feinberg had the honor of working at the United States Holocaust Memorial Museum (USHMM) in Washington, D.C. from 1996–2011. From 1996–2000, he was responsible for the development and implementation of the Museum Teacher Fellowship Program. As director of the National Outreach program at the USHMM from 2000–2009, he was responsible for the creation, design, and implementation of the Museum's entire national educational outreach program. He was the special assistant for education programs in the National Institute for Holocaust Education (NIHE) at the USHMM from 2009–2011. In this capacity, he coordinated NIHE's international educational activities as well as directing the USHMM's teacher education programs in California, Florida, Texas, and Illinois.
Feinberg was a member of the U.S. delegation to the International Holocaust Remembrance Alliance (IHRA) from 1999–2011, working extensively with the IHRA education working group. In addition to conducting teacher training programs across the U.S., he has also coordinated or participated in programs in Europe, South America, Africa, Asia, Australia, and New Zealand.
He joined the USHMM's staff in Washington in 1996, but had been an educational consultant for the Museum since 1990. He is the co-editor, with Dr. Samuel Totten, of Essentials of Holocaust Education (Routledge, 2016) and Teaching and Studying The Holocaust (Allyn & Bacon, 2000).
Prior to his work at the Museum, he was a social studies teacher in public and private schools in Massachusetts, Pennsylvania, and Paris, France. He also served as a Peace Corps volunteer in Morocco (1968–1970) and Thailand (1974–1975). Feinberg received a bachelor's degree in history from UCLA and a master's degree from Harvard University's Graduate School of Education.
Frederick Beseler is a 1972 graduate of Gale-Ettrick-Trempealeau High School and a 1976 graduate of Winona State University with a Bachelor of Arts in English. Beseler enjoyed a 40-year career in the commercial air conditioning industry as a technical, advertising and marketing writer and editor. During that time he also pursued his great interest in history and published many freelance articles on aviation and the American civil war, among other topics. He is a private pilot and a past member of the board of directors of the Wisconsin Aviation Hall of Fame.
Beseler is currently researching and developing an article for the Charles A. Lindbergh House and Minnesota Historical Society regarding Anne Morrow Lindbergh's accomplishments as an aviator in her own right.
In September 2017, Lesly Culp joined the USC Shoah Foundation-Institute for Visual History and Education team as head of programs, Education. In this role, she designs and delivers professional development, manages the writing of multimedia content for IWitness and other testimony-based educational resources, works close with international partners, and heads student programs—among other projects. Culp uses her 20+ years of classroom experience to inform the design and development of the resources and programs. She earned both a Bachelor of Arts in English and a Master of Arts in Education from the University of Southern California and is a national board certified teacher.
Alex Stevens is a graduate of the University of Wisconsin – Green Bay where he earned a B.A. in History and completed UWGB's Professional Program in Education. He began his collegiate education at the University of Wisconsin – Marinette and was there exposed to several interdisciplinary courses that integrated film, literature, and music with the study of History. He has taught at Saint Thomas Aquinas Academy in Marinette, WI since 2015. He teaches a variety of Social Studies classes to middle and high school students, incorporating extended units examining the Holocaust. In the Fall 2018 semester he taught a course on Nazi Germany and the Holocaust. In 2019 he was awarded Teacher of the Year Award by the VFW's 8th District.
---
Comments from Past Presenters
"My observation of, and participation in, such a forum as the Holocaust Educators' Workshop at Viterbo University is a major learning event for me. To be exposed to Holocaust scholars working in this field and survivors who bring an immediacy to the subject is key. The workshop is superbly organized, with time for both concentration and reflection. The annual topics themselves are timely, reflecting the changing nature of Holocaust studies. Area teachers are no doubt the chief beneficiaries, but the community at large should consider itself fortunate to have such an ongoing program in its midst."
—Bill Younglove, instructor/teacher supervisor, California State University, Long Beach
"Over the past 20 years, I had the privilege of speaking in 12 states at some 200 venues, middle and high schools, universities, teacher seminars, churches and synagogues with audiences ranging from a dozen to just short of 200. But none of my speaking engagements compares with my experience at Viterbo University in La Crosse. Never before did I receive as much local media coverage as I did in La Crosse: phone interviews, live and prerecorded TV interviews and press coverage. A great credit to your PR savvy especially so because Holocaust messages often are a hard sell. Viterbo University's commitment to the moral and ethical significance of the topic had its pay-off that Friday evening when the auditorium was filled to near capacity with some 850 citizens curious to hear me speak of my Holocaust experience and the vital role played by rescuers. Darryle Clott's leadership and commitment to the Holocaust Teachers Workshop held annually at Viterbo University is unique in my experience and was evident wherever I looked. Viterbo University was an unknown entity to me prior to my visit to La Crosse. It no longer is and will never be forgotten.
Thank you so very much for having invited me to be part of the Holocaust Educators Workshop."
—Peter Feigl, Holocaust Survivor