When Jamie (Bettesworth) Schloegel '06 was earning her bachelor's degree in social work at Viterbo University, she didn't picture herself becoming the executive director of the La Crosse Community Foundation. That was nowhere on her radar screen.
"When you're a kid growing up, you don't say, 'I'm going to be a fundraiser someday," Schloegel said.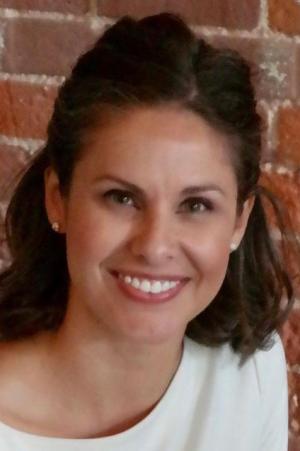 So how did she come to be the leader of one of the oldest philanthropic community foundations in the country, an organization that has awarded more than $60 million in grants and scholarships since its inception in 1930?
"A lot of my success has been luck, being in the right place at the right time," said Schloegel, who will talk about her path and mission in a Viterbo University Leadership at Noon presentation on Feb. 24. The event will be streamed live on the Viterbo University Reinhart Institute for Ethics in Leadership Facebook page.
A Holmen native who is raising her children in a house just a block away from where she grew up, Schloegel said she is very much a "checklist person." She foresaw a general arc to her life that included college, marriage and children, and a relevant and fulfilling job.
After graduating from Viterbo in 2006, she went to work at Family and Children Center. Her job title was independent living coordinator, and she was tasked with helping teens aging out of the foster care system make successful transitions to independent adult living. She did everything from teaching them how to do taxes, helping them apply for college, even letting them practice driving her car so they could get a license.
"I very much felt like the parent in their life," she said.
It was a tough job, and as she was about to become a parent herself, she jumped into a job raising money for FCC that opened at just the right time. That was the start of a life devoted to helping generous people put their generosity to good use.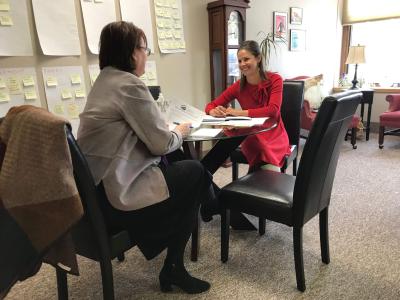 She started at the La Crosse Community Foundation in 2016, and two years later was tapped to take over the suddenly vacant top job, overseeing an organization that manages 267 charitable funds. "They just said, 'You're the one. We really need you to step up,'" Schloegel said.
"I definitely like being a leader, but I've struggled being at the top," Schloegel said. "I like to be a leader as a part of a team."
Leading a team, Schloegel said, requires a mutual trust. "There's just no way that we'd be able to do everything we're able to do if I didn't have such an incredible team that I trust wholeheartedly," she said. "And I try really hard to be someone my team can trust."
For Schloegel, a successful leader must possess two key traits: courage and foresight. "It takes somebody who is brave, who has vision, somebody who can look beyond today and into the future," she said.
Few foresaw the pandemic coming, but when it did, Schloegel reached out to the executive director at the Great Rivers United Way, Mary Kay Wolf, who was Schloegel's immediate predecessor as FCC fundraiser. Within 72 hours, they had finalized work on the La Crosse Area Emergency Response Fund, giving people a trusted place through which to channel their generosity.
"And it worked," Schloegel said, noting the fund reached $1 million in six weeks, and it is still growing. "I am in awe of how generous and giving our community is. The culture of philanthropy in this community is unmatched."
Schloegel pointed to another recent example of people stepping up to help. In the wake of the outcry over social and racial justice that started last summer, Sam and Jean Skemp came to Schloegel with $50,000 to launch the Black Empowerment Fund. Spurred on by a couple offers to match donations, the fund has grown to $150,000.
The most recent match was met in a memorable way. A couple weeks ago, Schloegel came into her office to find a man waiting to talk with her about the Black Empowerment Fund. After they had talked for some time, the man asked how much money was needed. After Schloegel told him $3,500, the man wrote a check for $4,000.
"It's those moments that make it all worth it," Schloegel said. "It's really incredible to be at the core of connecting people who want to give with those in need."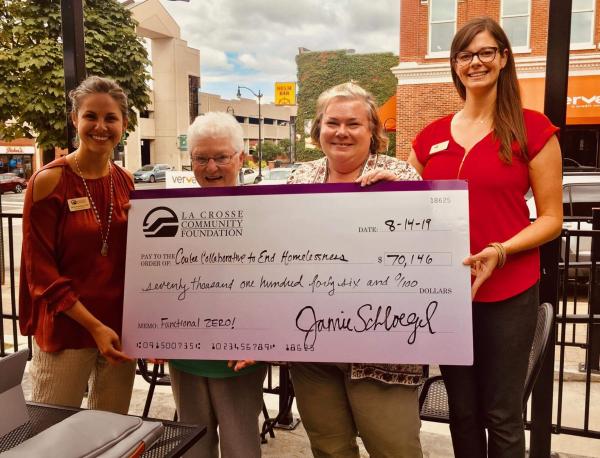 ---
►Hone your leadership skills through Viterbo's business and servant leadership graduate degree programs and the Center for Professional Learning and Development, which is offering new training sessions on compression planning and leadership for nonprofit organizations.