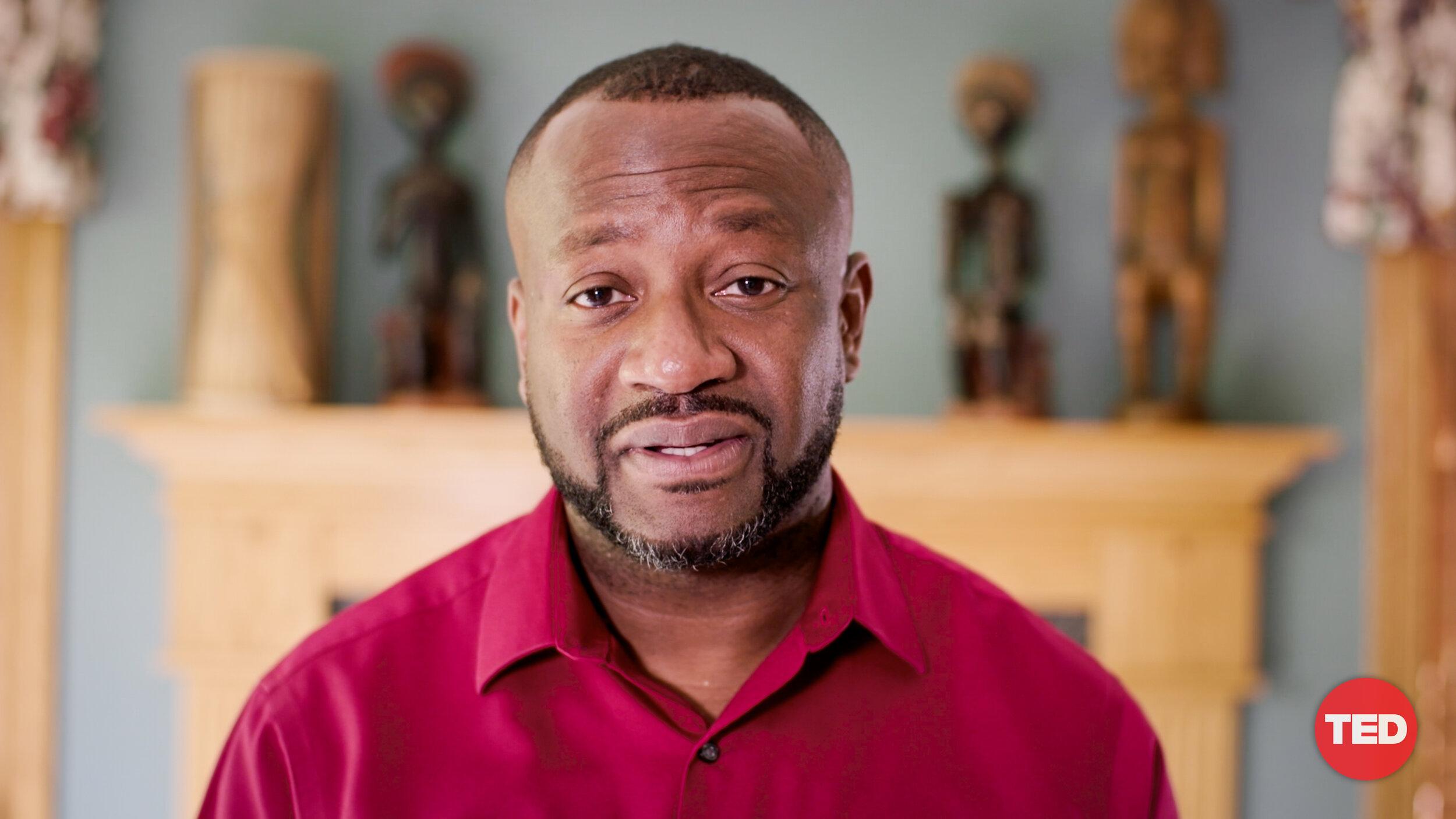 Growing up in Nigeria and Togo, Wale Elegbede '19 learned a lot from his father about leadership and being a good person. His father's death when Elegbede was 13 was especially influential, instilling in him a drive, a sense that he should never put off important work.
"His death drove home that time is precious, so I want to do the best I can, when I can," Elegbede said. "Do your best, leave the rest. That's my motto."
Elegbede emphasizes that he also learned valuable leadership lessons in Viterbo University's MBA program. "Viterbo has been really instrumental for me," he said. "Ethical leadership isn't just something that's nice to have. It's a must have."
Leaving Africa for America at 21, Elegbede landed in La Crosse and launched into earning an information systems degree at the University of Wisconsin-La Crosse, graduating in 2005. He wasted no time making his mark, starting a software company that got national attention, and he has had notable success in the business world as a project manager and strategist while investing his time and effort in a wide variety of community and social justice causes.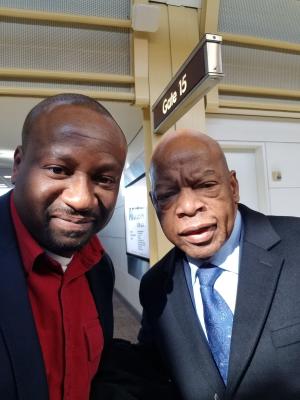 Elegbede was honored by UW-L with the Rada Distinguished Alumni Award for his professional accomplishments and community contributions in 2019, the same year he gave a commencement address at Viterbo University, graduating with a Master of Business Administration degree with an emphasis in ethics and servant leadership.
These days Elegbede lives in Rochester, Minn., where he is director of strategy management services at Mayo Clinic's Department of Laboratory Medicine and Pathology. He also serves as president of the Rochester chapters of the Project Management Institute and the NAACP.
Elegbede has given numerous talks on leadership, sharing ideas on what makes a good leader. A core tenet of leadership (and being a good human) is caring about people. "You need to have empathy," he said. "We are caretakers, lifting people up and empowering people to be the best they can be."
In his Viterbo classes, he learned the importance of becoming an active listener, a key part of empathy and something that takes continual practice.
"Servant leadership is a journey," he said. "I call it immersion into being your better self."
Being a leader, Elegbede has found, is not something that can be done above the fray. A leader has to be in the trenches.
"You need to put in the work. It can't be all talk and no action," Elegbede said. "We really need to focus on the work. There are so many distractions, but it's important sometimes to have tunnel vision."
Social injustice has been a major focus and a passion for Elegbede. Last year, he was given a chance to do a TED talk as part of a partnership with the Project Management Institute. He could have talked about leadership or project management, topics that might have elevated his standing in the business world. Instead, he chose to talk about social injustice.
The overarching message in his TED talk, which has surpassed 1 million views, is that social justice is everybody's business.
"It's about making our community better. There is space for everybody to succeed. We can all win," he said. "When you talk about social justice, it's really personal to me. At the end of the day, this is really about leadership in action."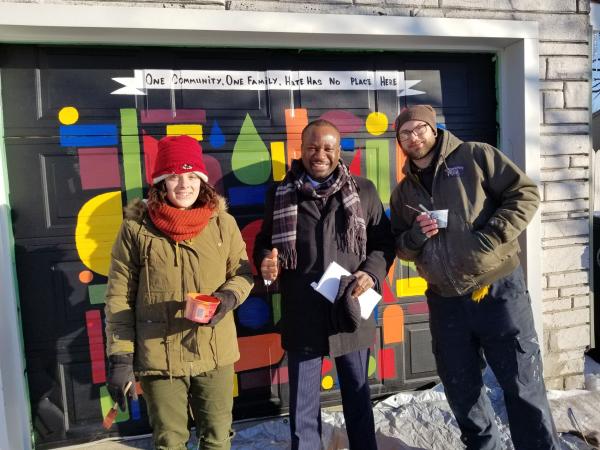 ---
►Hone your leadership skills through Viterbo's business and servant leadership graduate degree programs and the Center for Professional Learning and Development, which is offering new training sessions on compression planning and leadership for nonprofit organizations.