Viterbo University students are widely known for getting off campus and serving the greater good. But in addition to community service, Viterbo students also connect with businesses, organizations, and government agencies for real-world experiences that are usually, but not always, in their chosen fields.
For many students, internships and clinicals are a required part of their education, and they get academic credit for those experiences. Students in the College of Business and those studying nursing, nutrition, criminal and community justice, social work, and education all have to get out of the classroom and into the field before they graduate.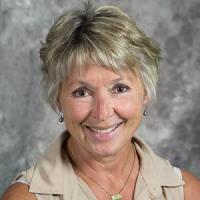 Education students at Viterbo get field experience in classrooms earlier than usual in their education, which has helped many students discover that they would prefer a different career path, said Laurie Kessler, who coordinates Viterbo's student teacher program. In fact, education majors at Viterbo get at least 100 hours of field experience in classrooms before they start student teaching.
"They have a pretty good idea of what they are getting into and we have had positive feedback from these experiences indicating that our students are well prepared and also have the work ethic and heart that this most important profession demands," Kessler said.
This fall, when most area public school districts are starting the year online, Viterbo's student teachers are getting a kind of field experience that no student teachers have gotten before. While it has extra challenges, Kessler sees it as a great experience for students to learn new ways to teach.
"Our students get to experience this most unique time in the history of education with the opportunity to build skills in innovation, creativity, and communication," Kessler said. "Should look pretty great on a resume."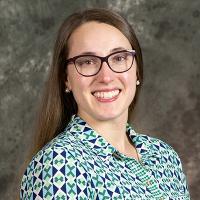 Many students and organizations seeking internship opportunities turn to the career services office to see Alyssa Gostonczik, Viterbo's intern and employer relations coordinator. Trane, Logistics Health, and Kwik Trip are among the companies that provide the most internships for Viterbo students, but Gostonczik emphasized that companies and organizations of any size can host an intern.
"It's not just an opportunity for large organizations. We have interns at one- and two-person shops," Gostonczik said. "One advantage with a small organization is students get to know more about the operations than just their field of expertise."
Providing an internship doesn't have to be a perpetual thing for a business or organization, Gostonczik emphasized. A project that has been on the back burner for a while could make for a great one-time internship, a win-win for both sides.
"It gives the student a meaningful project, and that's what students want," Gostonczik said. "They want to be able to say, 'This was not just something to keep me busy. They wanted my opinion, and they valued my help.'"
Field experience is so valuable for students, and often employers discover that they've found somebody who fits perfectly with their organizations, Gostonczik said.
Money is one thing that holds too many students back from getting internship experiences. While some internships are paid, it is far from the norm, and many students have to choose a paying job that doesn't offer career experience they need over internships. Gostonczik does see reason for hope, though.
"We are seeing more organizations pay their interns, and that is a commitment that Viterbo is pushing for," Gostonczik said.
In the past, businesses and organizations interested in connecting with potential interns and future employees could come to campus for regular career fairs and meet and mingle with students and Viterbo alumni.
That opportunity is offered this year, but it will be in a virtual online format. Gostonczik has been busy organizing Viterbo's first virtual career fair, called FutureFest, which is scheduled to make its debut on Thursday, Oct. 8.
While most internships happen in the community surrounding Viterbo, Gostonczik noted that students can take advantage of opportunities to go far afield for their field experiences. A couple nursing students, for example, did their clinicals in the Philippines, and a criminal and community justice major got some valuable experience working with investigators on the Las Vegas Police Department.
And, she added, many of Viterbo's students in performing arts have interned and later landed jobs at "the happiest place on Earth": Walt Disney World in Florida.