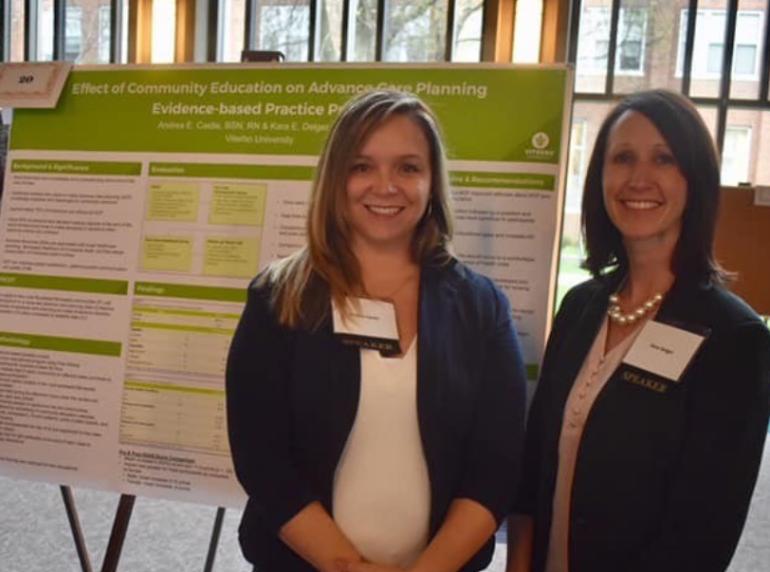 Nine students in the Viterbo Graduate Nursing Program presented their Doctor of Nursing Practice (DNP) projects this past spring. The projects varied in purpose and scope, but all have had an impact on nursing practice.
For example, Lu Ann Fowler's project resulted in a special interest group for Nurse Practitioners in the American College of Occupational and Environmental Medicine. Annaliese Wagner and Courtney Beyer's project involved therapeutic dance for veterans with Parkinson's disease as a way to improve mobility, which was featured on the U.S. Department of Veterans Affairs website.
Two quality improvement projects focused on enhancing outcomes using telephone follow-up. Ashley Nelson and Eukeria Boila Epse Nsameluh's project improved patient satisfaction for those recovering from thoracic surgery, and Julia Jurgensen's project resulted in a reduction in attrition rates for those recovering from bariatric surgery.
All DNP students presented their projects at Nursing Research on the Green at Viterbo, and several are preparing to submit their projects for publication.