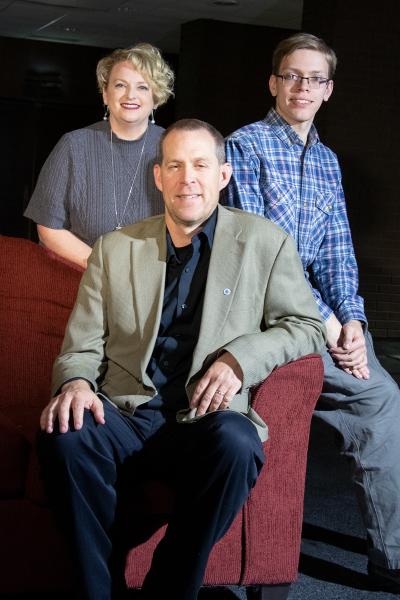 Borton Construction owners Melissa and Paul Borsheim had done several building projects at Viterbo University over the course of a few years when they decided to do something to help Viterbo students who were building their futures.
The Borsheims' company has done construction work on the Viterbo campus on the business school, the Skogen Welcome Center, remodeling of the Fine Arts Center, and numerous smaller projects. They also have a history of philanthropy, so setting up the Borton Construction Business Management Scholarship at Viterbo was a natural step for them to take, Melissa Borsheim said.
"We had scholarships set up at area high schools, and we thought the Viterbo scholarship would be an opportunity to support students at a higher level," she said. "We started this company with nothing and have become successful. Setting up this scholarship was part of just making sure we were giving back to the community that has supported us."
The Borsheims have made it a priority in their civic involvement to see that the leaders of tomorrow get off to a good start. Paul, for example, has served as board president for Boys & Girls Clubs of Greater La Crosse as well as a baseball and basketball coach. Melissa also has a history of involvement with that organization, serving as a mentor for high school students in the Be GREAT Graduate program, in addition to devoting time to the La Crosse Public Education Foundation, The Parenting Place, Big Brothers Big Sisters, and others.
Viterbo's annual Scholarship Thank You event helps drive home the impact that setting up scholarships has for students because they get to spend time with the recipients and hear directly from them what a difference the Borsheims' generosity has made.
"We love getting that opportunity to talk with the students one-on-one, to hear their goals, to hear how their school is going," Melissa said. "And it's great to get a chance to meet and talk with the other benefactors, too.