Employee Assisi Pilgrimage
Employee Assisi Pilgrimage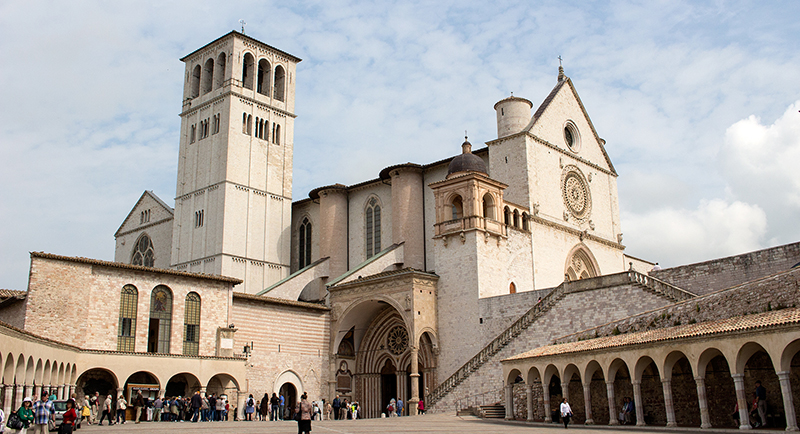 In collaboration with the Franciscan Pilgrimages Program, Viterbo sponsors representatives from the university community to participate in the Association of Franciscan Colleges and University's (AFCU) annual pilgrimage to Rome and Assisi in May each year. Viterbo covers most of the cost for the pilgrimage for those who are chosen to participate. We are also able to offer a discounted opportunity for Veteran Pilgrimages.
The application for the May 2023 Assisi Pilgrimage is now open!
The Office of Mission and Ministry invites any full-time Viterbo University employees to apply for the Franciscan Pilgrimage to Assisi in Rome May 14-24, 2023 as part of the Association of Franciscan Colleges and University pilgrimage.
Viterbo University will pay up to $4500 for each awardee toward the cost of the pilgrimage. The cost of the pilgrimage with airfare from Chicago is currently $5098. Any additional guests who might join the awardee will be responsible for covering the cost of their pilgrimage and airfare.
To apply prepare a response of 250-500 words to the following two questions:
Why do you wish to go on the pilgrimage?

How do you think the pilgrimage experience would enhance the work you do at Viterbo?
Submit your response using this link (Pilgrimage Application) by January 6, 2023. 
Applications will be reviewed by the Office of Mission and Ministry team and recommendations made to President Trietley.