Campus Safety and Security
Campus Safety and Security
Emergency Situation
In the event of an emergency, it is important to immediately call for assistance. Phone numbers you can call to request assistance in an emergency include:
Police Department - 911
Fire Department - 911
Campus Security - 608-796-3911
Campus Safety Director
Brian Bartelt
Marian Hall
608-796-3914
Assistant Campus Safety Director
Alyson Graef
School of Nursing
608-796-3913
Mission Statement
Our Mission is to serve the Viterbo University community by promoting a safe and welcoming educational environment.  We also support the University's Catholic, Franciscan identity through service motivated by integrity, hospitality, and impartiality.
Role of the Campus Safety Department
Patrol Interior and Exterior of Buildings
Provide Safe Walk service within a two-block radius of campus
Emergency preparedness and response
Training
Clery Act Compliance
In the event of an evacuation emergency, please proceed to the designated Evacuation Assembly Areas.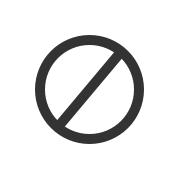 Please DO NOT leave the building and stand at the entrances.  These spaces must be left clear for emergency responders