Fellows
Anouk Goreta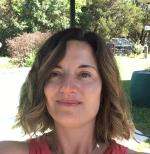 Anouk studied International Relations and French at Lake Forest College. Previously, she worked at the Belgian Consulate, the Rotary Foundation, and wineries in Texas and Wisconsin. She moved to La Crosse from Austin, TX with her family in August of 2016 and started working at Viterbo in January 2020 as an event planner. She joined the MASL program in August 2020. Anouk is excited to be involved with the important work of the D.B. Reinhart Institute for Ethics.
MacKenzie Cashin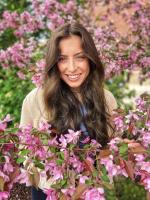 MacKenzie is a nursing major at Viterbo with a family studies minor. In her free time she enjoys being outside, hunting, fishing, spending time with family and friends, and finding new places to explore. If you see her around campus, be sure to say "hello!" 
Abbey Fedie
Abbey is from Mondovi, WI. She loves to travel, fish, hunt, hang out with friends, and try new things. She is a sophomore at Viterbo and is majoring in nursing.
Advisory Council
Darryle Clott, Community Member
Sue Durtsche, Community Member
Sr. Mary Ann Gschwind, FSPA
Jane Korducki, Mayo Clinic Health System
Reggie Rabb, State Farm
Stacy Shapiro, Shapiro Strategies
Cathy Tyink, Community Member
Denise Nicholson, Gundersen Health System
Jeff Thompson, Community Member
Sam Scinta, IM Education
Tom Thibodeau, Viterbo University
Tonya Wagner, Viterbo University
Jenny Waters, Viterbo University
Frank Ludwig, Viterbo University
Abbey Fedie, Viterbo University
Anouk Goreta, Viterbo University
MacKenzie Cashin, Viterbo University