The D.B. Reinhart Institute for Ethics in Leadership sponsors a series of lectures by internationally, nationally, and locally known speakers on a variety of topics related to ethics and leadership.
The lectures are intended to be both informative and inspiring and to address ethical issues in a variety of settings, including business, health care, science, religion, politics, and technology.
Lecture series events are open to the public and all are welcome. No ticket is necessary. All lecture series events take place in person and are streamed live to Facebook. 
---
Upcoming Events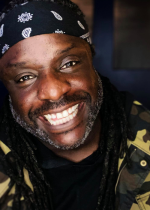 Viterbo University Common Read?
Tyler Merritt, Author of 

I Take My Coffee Black
Wednesday, September 7th, 2022
7 p.m.–Fine Arts Center Main Theater
Tyler Merritt is an actor, comedian, viral sensation, activist, founder of The Tyler Merritt Project, and author of the memoir, I Take My Coffee Black: Reflections on Tupac, Musical Theater, Faith, and Being Black in America. As a 6'2" dreadlocked black man living in the South, Merritt is well aware of stereotypes and their potentially dangerous consequences. In response, Merritt has devoted his creativity to bringing his ethos of "Love. Learn. Create." to life through his words and videos as part of The Tyler Merritt Project. His viral videos, "Before You Call the Cops" and "Walking While Black" have been viewed by millions and caught the attention of The New York Times, Jimmy Kimmel, and Sports Illustrated. 
Merritt takes his audiences along with him on a journey of contradictions: at turns both funny and sad, mysterious, and relatable, commonplace, and dangerous, he shines a light on "full-spectrum humanity" (The New York Times) that makes an impactful and relevant message. Merritt's emphasis on humility and connection provides an urgent roadmap during turbulent times, challenging audiences to see our differences as a unifying force for humankind and to "get to know me before you call the cops," as he says in his video. In his talks and lectures, Merritt infuses his core beliefs of unity, empathy, compassion, and inclusion with humor, making his message relatable and accessible to wide-ranging audiences from corporations, non-profits, community groups, colleges and universities, and youth audiences worldwide
I Take My Coffee Black
Based on his memoir of the same name, Merritt shares stories from his life and paints a portrait of black manhood in America with a unique blend of humor and gravitas. From growing up in Las Vegas in a multi-cultural community and realizing that he wasn't always welcome, attending a small Bible college in Santa Cruz because he thought they had a great theater program (they didn't), to his career as an actor, author, and activist, Merritt gives audiences a glimpse into his world, at turns laugh-out-loud funny, at turns unexpectedly candid. Throughout his talk, he seamlessly weaves in lessons about privilege, the legacy of lynching and sharecropping, and the history of encoded racism that still undergirds our society today while also taking a kind-hearted approach to examining ourselves through the lens of humor.
Past Events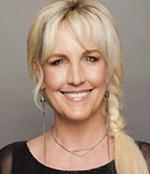 What's in Our Drinking Water?
Erin Brockovich
Thursday, March 24, 2022
7 p.m.–Fine Arts Center Main Theater
This lecture is part of the Agnes W.H. Tan Science Symposium and will be live streamed to Facebook.
Erin Brockovich is a consumer advocate and environmental activist who, despite her lack of education, was instrumental in building a case against Pacific Gas & Electric involving the groundwater contamination of Hinkley, Calif., in 1993.
Brockovich's exhaustive investigation uncovered that Pacific Gas & Electric had been poisoning Hinkley's water for over 30 years. It was because of Brockovich's unwavering tenacity that PG&E had now been exposed for leaking toxic chromium 6 into the groundwater. This poison affected the health of the population of Hinkley. In 1996, as a result of the largest direct action lawsuit of its kind, spearheaded by Brockovich and Ed Masry, the utility giant was forced to pay out the largest toxic tort injury settlement in U.S. history: $333 million in damages to more than 600 Hinkley residents.
The story and eventual film made "Erin Brockovich" a household name. Over time, Brockovich realized that she could use her notoriety to spread positive messages of personal empowerment and to encourage others to stand up and make a difference.
As president of Brockovich Research & Consulting, she is currently involved in numerous environmental projects worldwide. She has requests for her help in groundwater contamination complaints in every state , Australia, and other international hotspots. She is currently working on cases in California, Texas, Florida, Michigan, Illinois, and Missouri.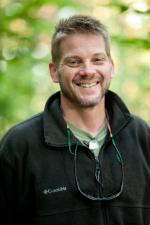 Thinking Like a Mountain, but Asking the Wrong Questions
Timothy R. Van Deelen
Professor, Department of Wildlife Ecology, University of Wisconsin- Madison
Thursday, March 3, 2022
7 p.m.–Fine Arts Center Starling Recital Hall (Event will be Livestreamed to Facebook)
Conservation is a human endeavor, embedded in the cultural chaos of the moment. For many of us, our first impulse is to look to Aldo Leopold as a compass for navigating emerging questions about "the oldest task in human history: to live on a piece of land without spoiling it." Tim Van Deelen will reflect on Wisconsin's recent wolf and deer controversies to consider how Leopold's wisdom informs urgent conservation needs in a world of divisiveness, nostalgia, and climate crisis. 
Van Deelen is a professor in the Department of Forest and Wildlife Ecology and the Beers-Bascom professor in Conservation at the University of Wisconsin-Madison, among other accomplishments.
This in-person lecture is part of the annual Leopold Celebration. This lecture will also be live streamed on Facebook.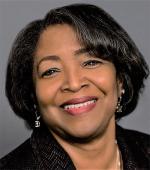 Dr. Sylvia Hood Washington
MLK Day Celebration Keynote Speaker Monday, Jan. 17, 2022
7 p.m.

–

Fine Arts Center Main Theatre
This event will also be livestreamed on Facebook at www.facebook.com/viterboethics

*The live keynote address will be presented virtually as Dr. Washington will not be personally in attendance. All other parts of the program, including the award presentations and musical performances, will be done in person.
Dr. Sylvia Hood Washington is a highly accomplished and successful environmental epidemiologist, environmental engineer and environmental historian and clinician with over 30 years of research experience working on the impact of industrial pollution on human health. She successfully implemented Research Conservation and Recovery Act, Clean Water Act, Clean Air Act, Superfund and National Environmental Policy Act regulations for effluents and solid waste derived from power generation sources (space and terrestrial systems) for both private industry and NASA.
Dr. Washington is the author of Packing Them In: An Archaeology of Environmental Racism in Chicago, 1865–1954 (2005) and Echoes from the Poisoned Well: Global Memories of Environmental Injustice (2006), and the creator and editor-in-chief of the first international environmental health disparities journal, Environmental Justice (Mary Ann Liebert Publishers, Inc.). She was the first African American historian to study and publish a formal history of environmental injustices in the U.S. in 2006 (Rowman and Littlefield Publishers). Dr. Washington was the first African American to receive a Ph.D. in the History of Science, Technology, Environment, and Medicine from Case Western Reserve University in 2000, and the first African American woman to ever receive a Master of Science in Systems and Control Engineering from Case Institute of Technology (1987). She was also the first black woman to become a journeyman engineer at NASA, Region V, where she worked on the public and environmental health risks of low earth orbit missions after the 1987 Challenger disaster. Dr. Washington consults regularly with environmental law firms as well as grass roots community groups to help them understand the history of industrial operations, transportation systems, and municipal planning's impact on human health and environmental health disparities.
Dr. Washington personally secured an over $250K grant to create a national environmental justice oral history film and educational literacy project for black Catholics, which was funded by the U.S. Conference of Catholic Bishops Environmental Justice Office (2002–2006) for the Knights of Peter Claver Inc. The grant was executed with the support of the Chicago Historical Society, DePaul University, Northwestern University, Notre Dame University, and the Illinois Humanities Council.
In 2006, Dr. Washington successfully submitted a research proposal to the National Science Foundation to do a qualitative epidemiology study of historical environmental health disparities in African American municipalities in Chicago's Metropolitan Water District. She was the NSF principal investigator for this study. 
In 2010, she was elected co-chair of the Illinois EPA's Environmental Justice advisory board. The board is comprised of leaders from Environmental Justice groups, private industry, NGOs, law firms and municipal officials in Illinois. In 2012, she was appointed by Governor Patrick Quinn to sit on the first Environmental Justice Commission for the state of Illinois. Dr. Washington became a Climate Reality leader in 2015.
Her scholarly interests are focused on environmental epidemiology, biostatistics, operations research, surveillance, geographical information systems to research the emergence of health disparities in marginalized communities and their relationship to environmental pollution stemming from technology, industrialization, engineering design, and urbanization. Professional interests also include environmental literacy, health cognition and activism among African Americans, Africans, Latinos, and ethnic immigrant populations and how they respond to environmental degradation and environmental health disparities in their communities as a function of their socioeconomic status and clinical health predispositions.
Considering interactions with environmental justice communities and the prevalence of environmental morbidity, Dr. Washington expanded her research practice to provide clinical care for this population. She became internationally certified as a lymphatic therapist in 2018, through the Lymphology Association of North America, and expanded her company to become a Medicare-approved and BOC-accredited Durable Medical Equipment provider doing business under the name, Natural Paths for Lymphatic Wellness. Many of the patients who had become environmentally overexposed had developed (or were born with) comprised lymphatic immune systems and were dealing with cancer or autoimmune disorders. She also utilized her formal training as a Naturopathy doctor, which focused on managing health for individuals with compromised immune systems. Her company successfully received a competitive loan from Illinois Ventures in 2013 to develop the business concept of an integrated environmental epidemiology company that also provided clinical care. The money was used to purchase a 3,000-square foot building that was rehabilitated to meet LEED standards for indoor environmental health quality.
Dr. Washington has been an invited speaker for University of Chicago, Northwestern University, Duke University, MIT, Oberlin College, Amherst College, Notre Dame University, Dominican University, Yale University, and Williams College. As well, she was an invited speaker for the Archdiocese of San Francisco and Archdiocese of Chicago. She is on the editorial board of the National Catholic Reporter, EarthBeat magazine.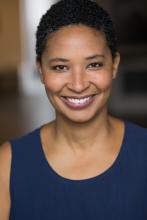 The Declaration of Independence Today
Danielle Allen
Thursday, Oct. 21, 2021
7 p.m.– Fine Arts Center Main Theatre
No ticket required—free and open to the public
Danielle Allen, James Bryant Conant University professor at Harvard University, is a political theorist who has published broadly in democratic theory, political sociology, and the history of political thought. She is the recipient of the 2020 John W. Kluge Prize for Achievement in the Study of Humanity, an award administered by the Library of Congress that recognizes work in disciplines not covered by the Nobel Prizes. Widely known for her work on justice and citizenship in both ancient Athens and modern America, Allen is the author of The World of Prometheus: The Politics of Punishing in Democratic Athens (2000), Talking to Strangers: Anxieties of Citizenship since Brown vs. the Board of Education (2004), Why Plato Wrote (2010), Our Declaration: A Reading of the Declaration of Independence in Defense of Equality (2014), Education and Equality (2016), and Cuz: The Life and Times of Michael A. (2017). She is the co-editor of the award-winning Education, Justice, and Democracy (2013, with Rob Reich) and From Voice to Influence: Understanding Citizenship in the Digital Age (2015, with Jennifer Light).
Inspired by her work in justice and citizenship, and troubled by the fact that so few Americans actually know what the Declaration of Independence says, Allen set out to explore the arguments of the Declaration, reading it with both adult night students and University of Chicago undergraduates. Keenly aware that the Declaration is riddled with contradictions―liberating some while subjugating slaves and Native Americans―Allen and her students nonetheless came to see that the Declaration makes a coherent and riveting argument about equality. They found not a historical text that required memorization, but an animating force that could and did transform the course of their everyday lives. In an "uncommonly elegant, incisive, and often poetic primer on America's cardinal text," Our Declaration now brings these insights to the general reader, illuminating the "three great themes of the Declaration: equality, liberty, and the abiding power of language" (David M. Kennedy).  With its cogent analysis and passionate advocacy, Our Declaration thrillingly affirms the continuing relevance of America's founding text, ultimately revealing what democracy actually means and what it asks of us. Our Declaration was awarded the Heartland Prize, the Zócalo Book Prize, and the Society of American Historians' Francis Parkman Prize.
In Cuz, a "compassionate retelling of an abjectly tragic story" (New York Times), Allen recounts her heroic efforts to rescue Michael Alexander Allen, her beloved baby cousin, who was arrested at age 15 for an attempted carjacking. Tried as an adult and sentenced to 13 years, Michael served 11 years. Three years later, he was dead. Why did this gifted young man, who dreamed of being a firefighter and a writer, end up murdered? Why did he languish in prison? And why at 15 was he in an alley in South Central Los Angeles, holding a gun while trying to steal someone's car? Hailed as a "literary miracle" (Washington Post), this fierce family memoir makes mass incarceration nothing less than a new American tragedy. Henry Louis Gates called Cuz "an elegiac memoir and social jeremiad."
Allen is also the principal investigator for the Democratic Knowledge Project, a distributed research and action lab at Harvard University. The Democratic Knowledge Project seeks to identify, strengthen, and disseminate the bodies of knowledge, skills, and capacities that democratic citizens need in order to succeed at operating their democracy. The lab currently has three projects underway: the Declaration Resources Project, the Humanities and Liberal Arts Assessment Project (HULA), and the Youth and Participatory Politics Action and Reflection Frame.
Allen is a past chair of the Mellon Foundation board and the Pulitzer Prize board, as well as a member of the American Academy of Arts and Sciences and the American Philosophical Society. She is a co-chair of the Commission on the Practice of Democratic Citizenship, formed to explore how best to respond to the weaknesses and vulnerabilities in political and civic life. Its final and bipartisan report, Our Common Purpose: Reinventing American Democracy for the 21st Century, was released in June 2020 and includes six strategies and 31 ambitious recommendations to help the nation emerge as a more resilient democracy by 2026, the nation's 250th anniversary. As director of Harvard's Edmond J. Safra Center for Ethics, Allen led a collaboration of scientists and researchers at leading institutions including Harvard Global Health Institute, Rockefeller Foundation, CovidActNow, Covid-Local, CIDRAP and many others to develop the Key Metrics For COVID Suppression framework, that provides clear, accessible guidance to policy makers and the public on how to target and suppress COVID-19 more effectively across the nation.
For more information on Allen visit her on Twitter, at scholar.harvard.edu/danielleallen/home, and explore her page on The Washington Post.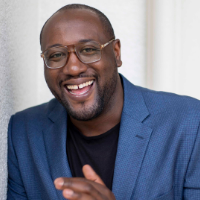 You're Enough!: A Game-Changing Mental Health Belief
Darryll Stinson
Monday, Sept. 13, 2021
7 p.m.– Fine Arts Center Main Theatre 
No ticket required—free and open to the public
Darryll Stinson's ultimate goal in life is to be known for how he loves and gives.
He is a former Division 1 athlete, dynamic 2xTEDx speaker, hip-hop artist, pastor, and best-selling author. He shares his life experience of overcoming addiction, childhood rejection, mental illness, bad "street-life" decisions and multiple suicide attempts to produce success in his life. He's been featured on FOX, ABC, NCAA, and some of the top podcasts in the world.
His unique speaking style combines mental health practices with high-performance habits to help audiences lead from their most authentic, powerful self.
This talk will help establish a culture of authenticity, transparency, and love across campus to help students live mentally healthy. Packed with Stinson's story of battling depression, attempting suicide multiple times, selling drugs across campus, and being labeled as a black kid that "talks and acts white," this talk gets to the core of the student's heart. They will know they are truly not alone because we all need hope.
As a result of the message, attendees will learn:
the importance of vulnerability and how it impacts their mental health.
fresh insights into the potential negative impacts social media has on their mental health.
how to reframe depression, anxiety, and other mental health/illness challenges as strengths and not weaknesses.
clear action steps of what to do when you feel depressed, one of which is to see a counselor with no shame about it.
More information about Stinson can be found at www.darryllstinson.com/about.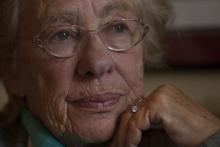 Eva Schloss, Holocaust Survivor
March 24, 2021
noon–1:30 p.m.–Facebook Live
This lecture is part of the Annual Teaching the Holocaust Virtual Workshop.
In 1938, Germany invaded Austria, causing many Jewish families to flee. Among the emigrants was eight-year-old Eva Geiringer, who with her mother, father, and brother moved first to Belgium and then to Holland, where one of her neighbors was a German Jewish girl of the same age. The two girls became friends and playmates. Ultimately, both girls and their families were deported to the Auschwitz concentration camp. Later they would become stepsisters.
Schloss survived her concentration camp experience and made her way to England, where she married Zvi Schloss and raised three daughters.  Her stepsister did not survive Auschwitz, but kept a diary that did. Her name was Anne Frank. 
Since 1985, Schloss has devoted herself to Holocaust education and global peace. She has recounted her wartime experiences in more than one thousand speaking engagements. She has written three books and has had a play written about her life.
Eva Schloss' books, Eva's Story and After Auschwitz, are available for purchase through the Viterbo Bookstore at www.viterbostore.com . Find the specific books here. Books are available for pick-up in-store, curbside, or can be shipped.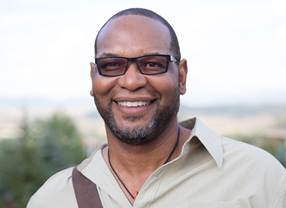 Coloring the Conservation Conversation
J. Drew Lanham
March 5, 2021
7 p.m.–Facebook Live 
This lecture is part of the Annual Leopold Day Celebration observed by communities throughout Wisconsin during the first week in March since 2004.
A native of Edgefield, S.C., J. Drew Lanham is the author of The Home Place: Memoirs of a Colored Man's Love Affair with Nature, which received the Reed Award from the Southern Environmental Law Center and the Southern Book Prize, and was a finalist for the John Burroughs Medal. He is a birder, naturalist, and hunter-conservationist who has published essays and poetry in publications including Orion, Audubon, Flycatcher, and Wilderness, and in several anthologies, including The Colors of Nature, State of the Heart, Bartram's Living Legacy, and Carolina Writers at Home. An alumni distinguished professor of wildlife ecology and master teacher at Clemson University, he and his family live in the Upstate of South Carolina, a soaring hawk's downhill glide from the southern Appalachian escarpment that the Cherokee once called the Blue Wall.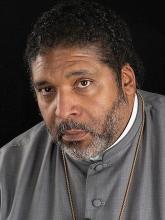 The Rev. Dr. William Joseph Barber II
Jan. 18, 2021
7 p.m.–Facebook Live
This lecture is part of the Annual Martin Luther King Jr. Celebration.
 A recording of the event is available for viewing on the Reinhart Institute Facebook page.
The Rev. Dr. William Joseph Barber II is the president and senior lecturer of Repairers of the Breach, co-chair of the Poor People's Campaign: A National Call for Moral Revival; bishop with The Fellowship of Affirming Ministries; visiting professor at Union Theological Seminary; pastor of Greenleaf Christian Church, Disciples of Christ in Goldsboro, N.C., and the author of four books: We Are Called To Be A Movement; Revive Us Again: Vision and Action in Moral Organizing; The Third Reconstruction: Moral Mondays, Fusion Politics, and The Rise of a New Justice Movement; and Forwarding Together: A Moral Message For The Nation.
Rev. Dr. Barber is also the architect of the Moral Movement, which began with weekly Moral Monday protests at the North Carolina General Assembly in 2013 and recently relaunched again online in August 2020 under the banner of the Poor People's Campaign. In 2018, Rev. Dr. Barber helped relaunch the Poor People's Campaign, which was begun by Rev. Dr. Martin Luther King Jr. in 1968, starting with an historic wave of protests in state capitals and in Washington, D.C., calling for a moral agenda and a moral budget to address the five interlocking injustices of systemic racism, systemic poverty, the war economy and militarism, ecological devastation, and the false moral narrative of Christian nationalism. There are currently 45 states coordinating committees across the country, mobilizing around the Poor People's Jubilee Platform and We Must Do M.O.R.E. (mobilize, organize, register, and educate people for a movement that votes).
On June 20, 2020, some 2.5 million people tuned in on Facebook alone for the campaign's Mass Poor People's Assembly and Moral March on Washington, which originally was scheduled as an in-person event but switched to digital because of the COVID-19 pandemic. Thousands of others watched and listened on C-SPAN and other media.
A highly sought-after speaker, Rev. Dr. Barber has given keynote addresses at hundreds of national and state conferences, including the 2016 Democratic National Convention. He has spoken to a wide variety of audiences including national unions, fraternities and sororities, motorcycle organizations, drug dealer redemption conferences, women's groups, economic policy groups, voting rights advocates, LGBTQ equality and justice groups, environmental and criminal justice groups, small organizing committees of domestic workers, fast food workers, and national gatherings of Christians, Muslims, Jews, and other people of faith.
Rev. Dr. Barber served as president of the North Carolina NAACP, the largest state conference in the south, from 2006–17 and sits on the National NAACP board of directors. A former Mel King Fellow at MIT, he is visiting professor of public theology and activism at Union Theological Seminary and is a senior fellow at Auburn Seminary. Rev. Dr. Barber is regularly featured in media outlets such as MSNBC, CNN, New York Times, Washington Post, and The Nation Magazine, among others. He is the 2015 recipient of the Puffin Award and the Franklin D. Roosevelt Four Freedoms Award, a 2018 MacArthur Foundation genius award recipient, and he is one of the 2019 recipients of the North Carolina Award, the state's highest civilian honor.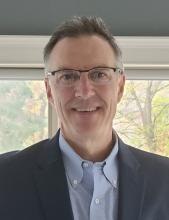 The Disturbing Recent Heavy Precipitation Trend Across Parts of the Midwest
Dan Baumgardt, Science and Operations Officer
Nov. 6, 2020
10–11 a.m.–Facebook Live  
This lecture is part of the Seven Rivers Undergraduate Research Symposium
Dan Baumgardt is in his 25th year as the lead scientist at the National Weather Service in La Crosse. He works to infuse the latest research and technology into the weather forecast process for the staff of 15 meteorologists watching over the Upper Mississippi Valley. He holds a bachelor and Master of Science degree from the University of Wisconsin, and grew up in Milwaukee.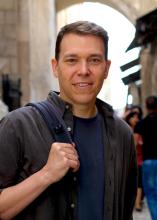 Learning to Tell Your Story
Bruce Feiler, Author of Life is in the Transitions: Mastering Change at Any Age
Oct. 13, 2020
7 p.m.–Facebook Live   
A recording of this event is available for viewing on the Viterbo University Reinhart Institute for Ethics Facebook page.
Bruce Feiler is one of America's most popular voices on contemporary life. He is the author of six consecutive New York Times bestsellers; the presenter of two prime-time series on PBS; and the inspiration for the drama Council of Dads on NBC. Feiler's two TED Talks have been viewed more than two million times.
Employing a firsthand approach to his work, Feiler is known for living the experiences he writes about. His work combines timeless wisdom with timely knowledge turned into practical, positive messages that allow people to live with more meaning, passion, and joy. His book, Life Is in the Transitions: Mastering Change at Any Age, describes his journey across America, collecting hundreds of life stories, exploring how we can navigate the growing number of life transitions with greater purpose and skill. It was published on July 14, 2020.
For more than a decade, Feiler has explored the intersection of families, relationships, health, and happiness. His book The Secrets of Happy Families collects best practices from some of the country's most creative minds. The book was featured on World News, Good Morning America, and The Today Show, and excerpted in the Wall Street Journal, The New York Times, and Parade. The Council of Dads describes how, faced with one of life's greatest challenges, he asked six friends to support his young daughters. The book was profiled in People, USA Today, and Time and was the subject of a CNN documentary hosted by Sanjay Gupta, M.D.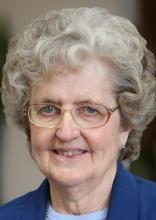 The Story of the Franciscan Sisters of Perpetual Adoration 
Mary Ann Gschwind, FSPA
Oct. 6, 2020
noon–Facebook Live  
A recording of this event is available for viewing on the Viterbo University Reinhart Institute for Ethics Facebook page.
The Franciscan Sisters of Perpetual Adoration (FSPA) established St. Rose of Viterbo Convent in 1871 when 65 sisters, 12 novices, and 12 postulants moved to La Crosse from Milwaukee. In 1878, they began the practice of Perpetual Adoration, which has continued without interruption for 141 years. Sr. Mary Ann Gschwind, archivist for the Franciscan Sisters, will share the history of the FSPA from their humble beginning through their years of establishing enduring institutions in health care, education, and spirituality to their present-day ministries that reach from local neighborhoods to communities around the world.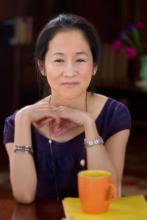 Julie Otsuka, Author of When the Emperor Was Divine
Sept. 22, 2020
7 p.m.–Facebook Live  
A recording of this event was available for viewing on the Viterbo University Reinhart Institute for Ethics Facebook page until Sept. 29, 2020. 
A California native, Julie Otsuka studied art as an undergraduate at Yale University, pursuing a career as a painter for several years before turning to fiction writing at age 30. That career change turned out to be a great decision.
Her first novel, When the Emperor Was Divine (Knopf, 2002), is about the incarceration of a Japanese-American family during World War II. It has been translated into 11 languages and was a New York Times Notable Book, a San Francisco Chronicle Best Book of the Year, a Barnes & Noble Discover Great New Writers finalist, and was recently added to the National Endowment for the Arts' The Big Read Library.
The book is based on Otsuka's own family history. Her grandfather was arrested by the FBI as a suspected spy for Japan the day after Pearl Harbor was bombed, and her mother, uncle, and grandmother spent three years in a prison camp in Topaz, Utah. The New York Times called it "a resonant and beautifully nuanced achievement" and USA Today described it as "a gem of a book and one of the most vivid history lessons you'll ever learn." It has been assigned to all incoming freshmen at more than 45 colleges and universities and is a regular Community Reads selection across the U.S.
Otsuka, who earned a Master of Fine Arts degree from Columbia University, is a recipient of the PEN/Faulkner Award, the Asian American Literary Award, the American Library Association Alex Award, France's Prix Femina Étranger, an Arts and Letters Award in Literature from the American Academy of Arts and Letters, a Guggenheim Fellowship, and was a finalist for the National Book Award, the Los Angeles Times Book Prize, and The International IMPAC Dublin Literary Award.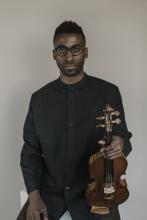 Compose Your World
Kai Kight, Classical Violinist and Composer
Sept. 10, 2020
7 p.m.–Facebook Live  
A recording of Compose Your World was available for viewing on the Viterbo University Reinhart Institute for Ethics Facebook page until Oct. 10, 2020. Sharing and download functions are disabled. 
As a classical violinist turned innovative composer, Kai Kight uses music as a metaphor to inspire individuals and organizations across the world to compose paths of imagination and fulfillment. Inspired by his own mother, who when diagnosed with cancer, revealed regrets of not bringing her ideas to the world, Kight is on a mission to spark a global mindset shift in which ingenuity is the norm, not the exception.
In his emotionally powerful presentations, Kight performs mesmerizing original music and vulnerably shares stories from his own transformation as an artist. Kight translates these insights into takeaways that audiences can easily infuse into their own lives and work environments.
A product of Stanford University's School of Design and Engineering program, Kight remains fascinated by the leaders, artists, and companies who dare to be different. As both a Mayfield Fellow and Kleiner Perkins Design Fellow, he has proven himself as a leader of the next generation of innovative and entrepreneurial talent.
As a musician, Kight has performed his original music for thousands in venues across the world, from the White House to the Great Wall of China. As a speaker, he has created impactful experiences for audiences at conferences, companies, and universities internationally.
Some of his clients include The Walt Disney Company, PricewaterhouseCoopers, and the Super Bowl-winning Seattle Seahawks. His mesmerizing and original violin performance beautifully becomes a sonic metaphor for the core of his message: to inspire people to compose unique ideas in a world that celebrates conformity.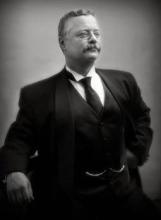 An Evening with Teddy Roosevelt

 
Joe Wiegand, Actor and Historian
March 3, 2020
7 p.m.–Fine Arts Center Main Theatre

This lecture is part of the Annual Leopold Day Celebration.
Joe Wiegand is considered the world's premiere Theodore Roosevelt repriser. As an actor and historian, Wiegand's portrayals of Theodore Roosevelt in live performances and in television and film have people wondering if Teddy Roosevelt has come back to life.
Wiegand is a political science graduate of the University of the South in Sewanee, Tenn. Twice elected to head Sewanee's student government, he had earlier been elected president of the American Legion Boys Nation program. Wiegand served as a graduate assistant at the Center for Governmental Studies at Northern Illinois University in DeKalb, Ill., before launching his own business as a political campaign consultant and public opinion survey expert. He has been named a Wilkins Scholar, a Harry S. Truman Scholar, and a Thomas J. Watson Fellow. While at the pinnacle of a 25-year career in public policy and political campaigns, soon to run gubernatorial and presidential campaigns in Illinois, Wiegand began performing as Theodore Roosevelt in 2004.
In 2008, Wiegand, his wife, Jenny, daughter, Sam, and golden retriever, Faith, traveled across America in celebration of Theodore Roosevelt's 150th birthday and the final centennial year of TR's historic presidency. Performances at the White House and Teddy Roosevelt's New York City birthplace highlighted the 50-state adventure. He has been featured as President Roosevelt in The Men Who Built America on the History Channel, served as the model for the newest Teddy Roosevelt sculpture at the American Museum of Natural History in New York City, and has a feature role in National Parks Adventure, a film about our national parks still showing in IMAX theaters throughout the country.
Wiegand lives near Colorado Springs. He is a 27-year member of Rotary International and a member of the National Association for Interpretation.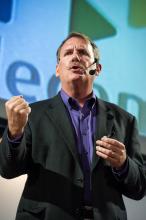 Servant Leadership: Creating a Culture of Excellence
Jim Hunter, Author
Feb. 19, 2020
9–11 a.m.–Fine Arts Center Main Theatre
In addition to The Culture: Creating Excellence With Those You Lead, Jim Hunter is the author of two other internationally best-selling books—The Servant: A Simple Story About the True Essence of Leadership and The World's Most Powerful Leadership Principle: How to Become a Servant Leader.
His books serve as texts in many MBA and other higher education curricula around the world, are translated into dozens of languages, and have sold over 5.25 million copies worldwide.
For over 30 years, Hunter has been a sought-after public speaker to audiences around the world on leadership and developing high performing teams. He also assists organizations in creating a culture of excellence by growing leaders and building community. His clients include many of the world's most admired organizations including the FBI, American Express, Johnson & Johnson, Marriott, Nestlé, Procter & Gamble, the Defense Intelligence Agency and all four branches of the United States military.
Hunter resides in Michigan with his wife Denise and daughter Rachael.
This presentation is free and open to the public.  A freewill offering will be available with all proceeds going to the Boys and Girls Clubs of Greater La Crosse. Sponsored by Dave and Barb Skogen and the D.B. Reinhart Institute for Ethics in Leadership.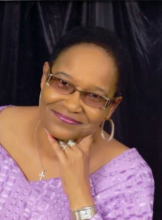 Lynda Blackmon Lowery, Author of Turning 15 on the Road to Freedom
Jan. 20, 2020
7 p.m.–Fine Arts Center Main Theatre

This lecture is part of the Annual Martin Luther King Jr. Celebration.
Lynda Blackmon Lowery, the first child of four children born to Alfred Charles and Ludie Wright Blackmon, has been a witness and participant in some of our nation's most consequential civil rights battles. She began her civil rights activism in the early 60s. The Student Non-Violent Coordinating Committee (SNCC) activists organized Lowery and other area children and teenagers to participate in the civil rights movement. In the front lines of the struggle, the young Lowery marched on "Bloody Sunday" and "Turn Around Tuesday," and is the youngest marcher to walk every step of the successful March from Selma to Montgomery. Lowery was beaten on the Edmund Pettus Bridge on March 7, 1965; that day is now by a more descriptive name, Bloody Sunday. She received a total of 35 stitches in the melee. Lowery's early involvement in the struggle against Jim Crow, American apartheid, has been the foundation for her civil and human rights work throughout her life. A much sought-after speaker with a compelling personal story of civil rights activism, Lowery has presented at conferences across the country.
Lowery is a graduate of the College of Staten Island and recently retired from Cahaba Mental Health as Senior Case Manager. A lifelong worshiper of the African Methodist Episcopal church, she is a member of the Ward Chapel A.M.E. Church, Selma, Ala., where she serves as steward. Her affiliations include, Order of Eastern Star, president of the board of Selma Aids Information Referral (AIR) and Alabama Democratic Conference. She is married to Collie C. Lowery and is the mother of Danita Christine Blackmon and Bonita Blackmon. She is the proud grandmother of Grady and Jenese Williams and Cherry Chenell Blackmon.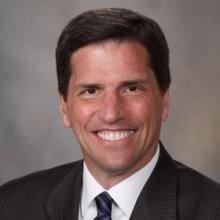 Paul Mueller, M.D., Regional Vice President for Mayo Clinic Health System
Nov. 14, 2019
7 p.m.–Fine Arts Center Main Theatre
Mueller serves as a regional vice president for Mayo Clinic Health System, Southwest Wisconsin including its main hospital in La Crosse. He joined the Mayo Clinic Rochester staff in 1995 in the Division of General Internal Medicine and chaired that group during 2009-2018. He is a professor of medicine and professor if biomedical ethics in the Mayo Clinic College of Medicine and Science. Mueller is a fellow of the American College of Physicians and in January 2019, he was named a fellow of The Hastings Institute, an internationally-renowned center for bioethics. He has authored or co-authored more than 120 peer-reviewed publications and hundreds of book chapters, abstracts, letters and columns. He is an associate editor of the New England Journal of Medicine Journal Watch General Medicine.

This lecture is part of the Seven Rivers Undergraduate Research Symposium.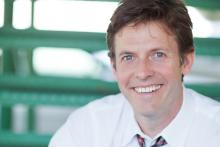 Erik Stolhanske, Actor, Writer, and Producer
Nov. 8, 2019
7 p.m.–School of Nursing Building, Collins Auditorium, room 196

Stolhanske is an actor, writer and producer and member of the comedy group Broken Lizard, probably best known for his role as "Rabbit" in the hit comedy Super Troopers.
Stolhanske graduated from Colgate in 1991. He and fellow college friends Jay, Kevin, Paul, and Steve shared an interest in sketch comedy, and formed the comedy group "Charred Goosebeak." After graduating, they moved their group to New York City and changed its name to "Broken Lizard." Stolhanske has written, produced and starred in all of Broken Lizards' films – including Puddle Cruiser, Super Troopers, Club Dread, Beerfest, and their latest release, The Slammin' Salmon – a comedy about one night in a restaurant owned and deplorably operated by former heavyweight champion, Cleon Salmon (played by the Academy Award-nominee Michael Clarke Duncan), and staffed by Broken Lizard.
Stolhanske also appears in The Onion Movie, The Sweetest Thing and Watching The Detectives. On television, Erik can be seen on the HBO critically acclaimed series Curb Your Enthusiasm and Six Feet Under as well as on the Comedy Central special Broken Lizard Stands Up.
He was born without a fibula. He overcame his disability to become one of Hollywood's most popular comedians and has surprised many of his fans with his appearance in the popular exercise program P90X. He is now speaking to audiences across the country, telling his poignant and often humorous story of overcoming obstacles and persevering, even when the odds are stacked against you.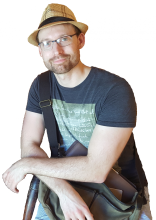 Premiere of The Wall
Brandon Ferdig, Filmmaker
Sept. 24, 2019
7 p.m.–Fine Arts Center Main Theatre
Film Synopsis:
The Wall: The Stories of the 2018 Minneapolis Homeless Camp looks back at the saga of the 2018 Native American homeless camp in Minneapolis. The film documents the growth of the camp, the community response, the internal conflicts within the camp, and the eventual transfer of residents to shelter in December of that year. It also captures the stories of the residents, who share their journeys to the camp, their lives there, and their hopes for a better future. In this spirit, the film follows one couple at the camp from August–December, who open up about the trials of their drug addiction, their relationship, and their hopes to get their children back.
Filmmaker:
Brandon Ferdig is an independent journalist living in Minneapolis. He grew up on a 30-acre homestead in tiny Blackduck, Minn. A high school psychology course influenced him to major in psychology at the University of Minnesota, after which he realized his love of world cultures and media. All this has combined to have Ferdig write human-interest pieces featured in the Minneapolis Star Tribune, author a book about his year in China, and now has a popular YouTube channel, The Periphery, featuring stories and interviews from around the U.S. and beyond. Learn more about Ferdig and his work at www.theperiphery.com. He can be reached at brandon@theperiphery.com.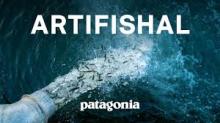 Sept. 17, 2019
7 p.m.–Reinhart Center room 134
Film Synopsis:
Artifishal is Patagonia's latest film project about people, rivers, and the fight for the future of wild fish and the environment that supports them.  It explores wild salmon's slide toward extinction, threats posed by fish hatcheries and fish farms, and our continued loss of faith in nature.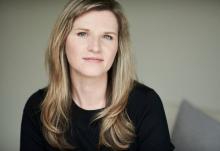 Educated
Tara Westover, Author of Educated
Sept. 12, 2019
7 p.m.–Fine Arts Center Main Theatre
Tara Westover is an American historian and writer known for her unique and courageous education journey. She was born to Mormon survivalist parents opposed to public education. Westover never attended school. She spent her days working in her father's junkyard or stewing herbs for her mother, a self-taught herbalist and midwife. Taught to read by an older brother, her education was erratic and incomplete. She was 17 the first time she set foot in a classroom. After that first encounter with education, she pursued learning for a decade, graduating magna cum laude from Brigham Young University in 2008 and subsequently winning a Gates Cambridge Scholarship. She earned an M.Phil. from Trinity College, Cambridge in 2009, and in 2010 was a visiting fellow at Harvard University. She returned to Cambridge, where she earned a Ph.D. in history in 2014.
Her new book, Educated, is an account of the struggle for self-invention. It is a story that gets to the heart of what education is and what it offers: the perspective to see one's life through new eyes, and the will to change it. Westover argues that education is not just about job training, but a powerful tool of self-invention. Educated was long-listed for the 2019 Andrew Carnegie Medal of Excellence and spent 32 weeks on the New York Times Bestseller list. Former U.S. President Barack Obama named Educated as one of the books on his summer reading list of 2018.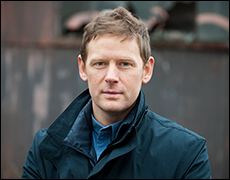 The Happy City
Charles Montgomery, Author of Happy City
April 4, 2019
7 p.m.–Fine Arts Center Main Theatre
Charles Montgomery is an award-winning author, urbanist, and leader of a consultancy building more happiness into cities. He is the author of the book Happy City, about which The New York Times wrote: "Happy City is not only readable but stimulating. It raises issues most of us have avoided for too long. Do we live in neighborhoods that make us happy? That is not a silly question. Montgomery encourages us to ask it without embarrassment, and to think intelligently about the answer."
He has advised and lectured planners, students, and decision-makers across the U.S., Canada, the U.K., Saudi Arabia, and Mexico. He also creates experiments that challenge us to see our cities—and ourselves—in entirely new ways. Montgomery's Home for the Games initiative led hundreds of people to follow his example and open their homes to strangers during the Vancouver 2010 Olympics. Working with the BMW Guggenheim Lab and the citizens of New York City, he transformed an empty lot into a machine to maximize feelings of altruism. Whether it is empowering people to re-imagine a city street using hundreds of giant building blocks, or challenging them to hug complete strangers, each experiment is driven by insights in the science of human well-being. Montgomery's work ultimately nudges us out of our comfort zone to find a hopeful new vision for cities of joy.
Montgomery and his team have turned the lessons from Happy City into a tool for helping people bring more happiness into their cities. They are using it to transform places and people's lives in Mexico City, Auckland, London, and elsewhere. Montgomery launched the world's first Happy Neighborhood Audit in Mexico City, and his team also began work with the World Health Organization's Europe Healthy Cities Unit. Montgomery has also been working with TIME Magazine on an interactive survey exploring happiness in American cities. Beta version here, with interactive version in development.
Montgomery's writings on urban planning, psychology, culture, and history have appeared in magazines and journals on three continents. Among his awards is a Citation of Merit from the Canadian Meteorological and Oceanographic Society for outstanding contribution towards public understanding of climate change science. His first book, The Last Heathen, won the 2005 Charles Taylor Prize for Literary Nonfiction and vigorous praise from reviewers in The New York Times, The Guardian, and elsewhere.
This lecture is part of the Annual Ethics Conference.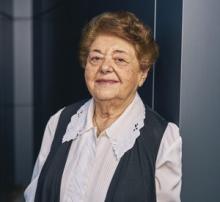 Magda Brown, Holocaust Survivor
March 21, 2019
7 p.m.–Fine Arts Center Main Theatre
Magda Brown was born June 11, 1927, in Miskolc, Hungary. On June 11, 1944—Magda's 17th birthday—she and her family were crowded onto a railroad boxcar with 80 other people. Each transport held thousands of people, including children and the elderly. They traveled for three days without food, water, or any idea where they were being sent. The final destination was the Auschwitz-Birkenau concentration camp in Poland. After arriving, Magda was separated from her mother, father, aunts, uncles, cousins, and friends. It was the last time she saw them — they were sent directly into the gas chambers.  For more information regarding Magda, please visit her website.
This lecture is part of the 2019 Teaching the Holocaust Workshop.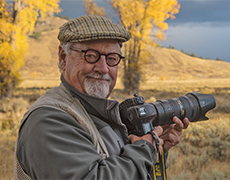 Thomas Mangelsen, Renowned Nature Photographer
Feb. 26, 2019
7 p.m.–Fine Arts Center Main Theatre
Legendary nature photographer Thomas D. Mangelsen has traveled throughout the natural world for nearly 40 years observing and photographing the earth's last great wild places.
Mangelsen is a critically acclaimed photographer whose honors include being named Conservation Photographer of the Year by Nature's Best Photography, the BBC's Wildlife Photographer of the Year, the Outstanding Nature Photographer of the Year by NANPA, one of the 100 Most Important People in Photography by American Photomagazine, and one of the 40 Most Influential Nature Photographers by Outdoor Photography.
Mangelsen's award-winning limited edition prints have been exhibited in major museums including the Smithsonian's National Museum of Natural History and collected by thousands around the world through his MANGELSEN®--Images of Nature Galleries. The entire Mangelsen portfolio can be viewed online at www.mangelsen.com.
This lecture is part of the Annual Leopold Day Celebration.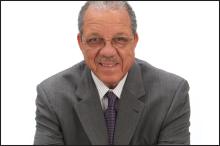 What Does It Mean to Be an American?
David Dennis Sr., Activist and Author
Jan. 21, 2019
7 p.m.–Fine Arts Center Main Theatre
This lecture is part of the Annual Martin Luther King Jr. Celebration.

David J. (Dave) Dennis Sr., interrupted his collegiate experience during his freshman year in 1961 at Dillard University in New Orleans to work in the '60s civil rights movement in the South, particularly Mississippi and Louisiana, where he was arrested over 30 times in relation to his activities to register disenfranchised voters. He was on the first freedom bus ride from Montgomery, Ala., to Jackson, Miss., in 1961. He served in both states as field secretary for Congress on Racial Equality (CORE). He was a co-director of Council of Federated Organizations (COFO) and of the effort to organize Freedom Summer 1964. He worked closely with Mickey Schwerner and James Chaney who were murdered along with Andrew Goodman as Freedom Summer began. Dennis spoke in Mississippi at the funeral for James Chaney, delivering a eulogy that will long be remembered. He returned to Dillard University in 1965 where he graduated in 1968. Continuing his education, Dennis left for law school at the University of Michigan; there he graduated in 1971. In 1972, he was an organizer of a successful challenge to the Louisiana Democratic Party structure that resulted in an African-American chairman and a majority African-American delegation being sent to the national convention, the first time since Reconstruction.
Dennis' practice of law gave way in 1991 to his work with Bob Moses—a fellow veteran of the civil rights movement in Mississippi—and the Algebra Project. In the '60s, the most pressing need for African-American residents in Mississippi for citizenship was to be able to register to vote unobstructed. Dennis became committed in the early '90s to the pressing need of quality education as necessary for first class citizenship, joining Moses in his work to increase participation of low-performing students in the gatekeeper course Algebra I by or before the eighth grade. Without early access to Algebra I, students cannot complete a heavy mathematics program in high school enabling them to go into careers in science and technology. Dennis and Moses have begun to pursue "quality education as a constitutional right". The current climate in which the Voting Rights Act of 1965 is under assault underscores that citizens must be ever vigilant in our efforts to maintain safeguards to our citizenship already hard-won and to continue the pursuit of those necessary elements for full citizenship that are yet to be secured.
Dennis, father to six and grandfather to 11, resides in Summerville, S.C., with his wife Nancy Ledford Dennis and pups, Pippa and Missy. He is active with two organizations—the Southern Initiative Algebra Project and Dave Dennis Connections.
Dennis has been interviewed and recorded in numerous documents, articles, books, newspapers, magazines, and documentaries over the years. He has also received many awards and recognitions.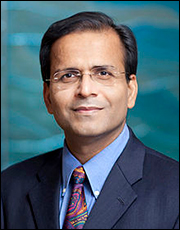 Resilient Living
Amit Sood, M.D.
Nov. 8, 2018
7 p.m.–Fine Arts Center Main Theatre
Amit Sood, M.D., is a professor of medicine at Mayo Clinic and directs the Mind-Body Medicine Initiative. He is also the creator of the Mayo Clinic Healthy Living Resilient Mind program and has authored multiple books including The Mayo Clinic Guide to Stress-Free Living, The Mayo Clinic Handbook for Happiness, Immerse: A 52-Week Course in Resilient Living, and Mindfulness Redesigned for the Twenty-first Century. Sood received the 2010 Distinguished Service Award, the 2010 Innovator of the Year Award, the 2013 Outstanding Physician Scientist Award, and the 2016 Faculty of the Year Award from Mayo Clinic. He was also honored as the Robert Wood Johnson Health Care Pioneer in 2015. The Intelligent Optimist (formerly Ode Magazine) selected Sood as one among the top 20 intelligent optimists helping the world to be a better place. In 2016, he was selected as the top impact maker in health care in Rochester, Minn.
This lecture is part of the Annual Seven Rivers Research Symposium.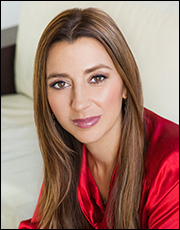 Rachel Lloyd, Author of Girls Like Us: Fighting for a World Where Girls Are Not for Sale
Oct. 15, 2018
7 p.m.–Fine Arts Center Main Theatre
In 1998, at just 23 years old, Rachel Lloyd founded Girls Educational and Mentoring Services (GEMS) at her kitchen table with $30 and a borrowed computer. She was driven by the lack of services for commercially sexually exploited and domestically trafficked girls and young women and the incredible stigma and punishment they faced from service providers, law enforcement, the courts, their families and society.
Twenty years later, her indelible impact on the issue of commercial sexual exploitation and domestic trafficking has helped shift the perception of trafficked girls from criminals to victims and now to survivors and leaders. GEMS is now the largest service provider of its kind in the nation providing intensive services and support to over 400 girls and young women, preventive outreach and education to 1,000 youth, and training over 1,400 professionals each year.
Lloyd is well-known for her tireless dedication to 'her girls' and has impacted thousands of individual lives through her love and commitment, but she is also passionate about changing public perception and policy. Her courageous advocacy ensured the passage of New York State's Safe Harbour for Sexually Exploited Children Act, which in 2008 became the first law in the nation to protect and not punish trafficked and exploited youth. Since then 28 other states have followed suit. She co-produced the ground-breaking Showtime documentary Very Young Girls, which has been seen by over 4 million people and created a national dialogue on the issue. Lloyd is also the author of the critically acclaimed Girls Like Us: Fighting for a World Where Girls Are Not for Sale, and has used her unique voice to advocate for survivors at the White House, the United Nations, and before Congress.
Nationally recognized for her innovative work in transforming the movement's understanding of survivor leadership, she continues to pave the way for survivor leaders across the country. She was honored as one of the "50 Women Who Change the World" by Ms. Magazine and recognized with a Reebok Human Rights Award. She was also a recipient of a 2009 Ashoka Fellowship, the Frederick Douglass Award from the North Star Fund, and the Susan B. Anthony Award from the National Organization for Women, among many other accolades. Most recently she is the recipient of the Swedish World's Children's Prize (WCP), known as the "Children's Nobel Prize."
Additionally, Viola Davis and husband Julius Tennon's company, JuVee Productions, is partnering with EveryWhere Studios to produce a movie adaptation of Lloyd's critically acclaimed novel Girls Like Us.
Lloyd received a bachelor's degree in psychology from Marymount Manhattan College and a master's degree in Applied Urban Anthropology from the City College of New York.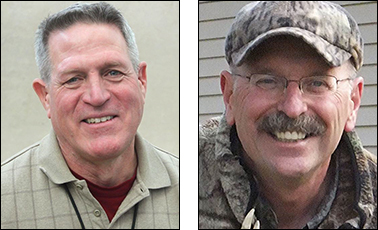 A Proposal to Halt Chronic Wasting Disease in Wisconsin
Mike Foy, Retired Wildlife Biologist, Wisconsin DNR
Tom Hauge, Retired Director of the Wildlife Management Program, Wisconsin DNR
Oct. 10, 2018
7 p.m.–Reinhart Center Board Room
Chronic wasting disease has been detected in 53 counties in Wisconsin, and its continued spread threatens the future of Wisconsin's hunting heritage and a $1 billion per year economic resource. Up to this point, there have been no serious proposals for slowing the spread of CWD in Wisconsin.
Foy and Hauge's proposal is to pay hunters and landowners for killing CWD-infected deer. "Payment 4 Positives" is an incentive-based program that would invest approximately two percent of the annual economic gain realized from deer hunting to enlist hunters throughout the state to address a problem that has long frustrated natural resource officials.
 "We suggest taking a business world approach and offer landowners, hunters, and small businesses a robust financial reward for voluntarily acting to sustain the health of Wisconsin's deer herd," said Foy and Hauge. "Our deer hunting heritage and its $1.3 billion annual economic contribution to our state."
Foy retired from the Wisconsin DNR as a wildlife biologist working more than 30 years, half of which he was on the front lines of the state's CWD response efforts in southern Wisconsin. Hauge retired from the DNR after 37 years with the wildlife program, the last 25 as director of the Wildlife Management Program.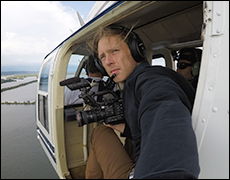 World Premiere of Decoding the Driftless
Sept. 26, 2018
7 p.m.–Fine Arts Center Main Theatre
Emmy Award-winning filmmakers George Howe and Tim Jacobson of Sustainable Driftless, and Rob Nelson of Untamed Science, have teamed up again to produce a feature-length film on the amazing origins, diversity, and resources of the "Driftless Region."  This time the creative team also includes Swedish filmmaker Jonas Stenstrom of Untamed Science, and six-time Emmy-winning wildlife cinematographer Neil Rettig. This team delivers some extremely rare footage of natural phenomena in the Driftless, in a way never seen before.
Join us for a wild ride of adventure from the air, ground, water, and of the secret under-world, as leading scientists, local guides, and area enthusiasts reveal their passion for, and knowledge of the Driftless. Travel to back in time 500 million years to discover how this unique region formed and has evolved over time. Learn why this one region, in the heart of America, is the only "Island Driftless Region" in the world.
Explore the archeology, paleontology, geology, and biology of this fascinating region with fun-loving hosts from Untamed Science who will open your eyes, mind, and heart like never before. Your journey will take you to parts of Wisconsin, Minnesota, Iowa, and Illinois, to uncover ancient hidden mysteries, endangered Ice-Age throwbacks, and globally rare ecosystems as you experience Decoding the Driftless.
The Latehomecomer
Kao Kalia Yang, Author, Activist and Teacher
Sept. 13, 2018
7 p.m.–Fine Arts Center Main Theatre
Kao Kalia Yang is a Hmong-American author, film-maker, and teacher; she is also a co-founder of 'Words Wanted,' a company dedicated to helping immigrants with writing, translating, and business services. Her writing and speaking is passionate and eloquent as she seeks to deepen the understanding of the human condition in order to garner more compassion in the world.
Kalia was born in Ban Vinai Refugee Camp in 1980; she and her family came to Minnesota as refugees in the summer of 1987, and her first book, The Latehomecomer: A Hmong Family Memoir, reflects upon this move. It is a firsthand account of the journey that many Hmong people had to make from place to place in order to find 'home.' A review by Publishers Weekly praises Kalia, "Yang tells her family's story with grace; she narrates their struggles, beautifully weaving in Hmong folklore and culture." It is the first Hmong-authored book to gain national distribution from a literary press, the only book to have ever garnered two Minnesota Book Awards, the best selling book in Coffee House Press History, and earned a NEA Big Read title.
Her latest, The Song Poet: A Memoir of my Father, is the first Hmong book to ever receive national recognition and representation. Jane Hamilton-Merritt proclaims that Kalia's writing "allows us to hear the whispered sorrows and hopes of those transplanted onto foreign soil among strangers."
When she's not in front of an audience inspiring social change and awareness, Kalia raises twin sons that keep her and her husband busy at their home in Minneapolis.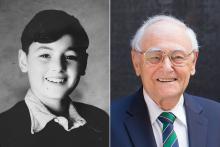 Peter Feigl, Holocaust Survivor
March 22, 2012
Peter Feigl, the only child of Ernst and Agnes Bornstein Feigl, was born on March 1, 1929, in Berlin, Germany. His father, a mechanical engineer, worked for a multinational company selling automotive equipment throughout Europe while his mother stayed home to raise Peter in an upper middle class environment. When the family, who were non-practicing Jews, moved to Vienna in 1937, Peter was baptized in the Catholic Church in the hope he would be shielded from the virulent antisemitism in Germany and Austria.
In March 1938, Germany annexed Austria. Peter's father fled to Belgium. When Germany invaded Belgium on May 10, 1940, his father was arrested as an enemy alien. Peter, his mother and grandmother fled to France where they were detained in Gurs as enemy aliens.
In June 1940, Peter and his mother were released from Gurs. With the help of local nuns, they settled in Auch, west of Toulouse, where Peter's mother was given part-time work in a food distribution center operated by American Quakers and the Swiss Red Cross. This helped the family move into a one-room apartment in Auch. Peter's father, who also had been interned in Gurs, was released for health reasons and was allowed to join Peter and his mother in Auch in the spring of 1941. Meanwhile, Peter's grandmother joined Peter's aunt in Spain. They eventually obtained visas to the U.S. However, for Peter, his mother and father, several attempts to obtain U.S. immigration visas were unsuccessful.
In summer 1942, the Vichy government, in collaboration with the Nazis, began rounding up Jews and deporting them to German concentration camps in Poland. On Aug. 26, 1942, unbeknownst to Peter who was in a Quaker summer camp, his parents were arrested and deported to Auschwitz where they were killed within a month of their arrival. With the help of the Quakers, Peter was sent to the predominantly Protestant village of Le Chambon sur Lignon. In the area surrounding Le Chambon nearly 5,000 people seeking refuge, among whom 3,500 were Jews including many children, were sheltered. In the village, Peter was given false identity papers and sent as a boarding student to a high school in Figeac, France. From there, after escaping arrest in May 1944 when Germans raided Figeac, Peter escaped to neutral Switzerland over barbed wire fences with the help of the Jewish underground.
Peter immigrated to the U.S. in July 1946 where he served three years in the U.S. Air Force. For 35 years, Peter pursued a career in international sales of aircraft and related services in the private sector and spent over five years as a Senior Negotiator in the Office of the Secretary of Defense. Since retiring, Peter has traveled around the world speaking about his experiences and two diaries he wrote detailing his experiences during the Holocaust. In 1954, Peter married Leonie Warschauer and had two daughters. He is now a volunteer at the United States Holocaust Memorial Museum.