Engineering and Applied Mathematics and Analytics
Engineering and Applied Mathematics and Analytics
Engineering and mathematics gives students the opportunity to become innovators, educators, researchers, and leaders who can solve the most pressing challenges facing our world both today and into the future.
9%
Predicted growth in STEM jobs over the next decade
91K
Median salary for engineers
Guaranteed engineering internships
Program Information
All engineering and mathematics students enjoy opportunities to participate in internships with local companies and/or research opportunities with faculty. Our engineering classes are offered in a brand new state-of-the-art inventor workshop where students are invited to create, critique, and craft solutions to real world problems. Mathematics pushes students to think creatively with coursework that emphasizes the problem-solving and critical thinking needed to develop the tools with which to solve complex problems. Engineering and mathematics courses include access to industry-standard software for simulations and processing and analyzing data.
Our Stories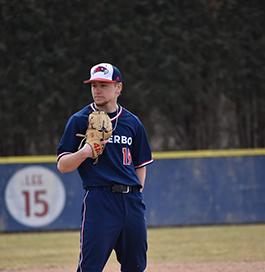 Viterbo's general engineering degree brings well-rounded opportunities for students like Bryant
Bryant ventured from his hometown of International Falls, Minn., on the U.S. and Canadian border and traveled the 400-plus miles southeast to Viterbo where he majors in engineering and plays baseball for the V-Hawks. In high sc...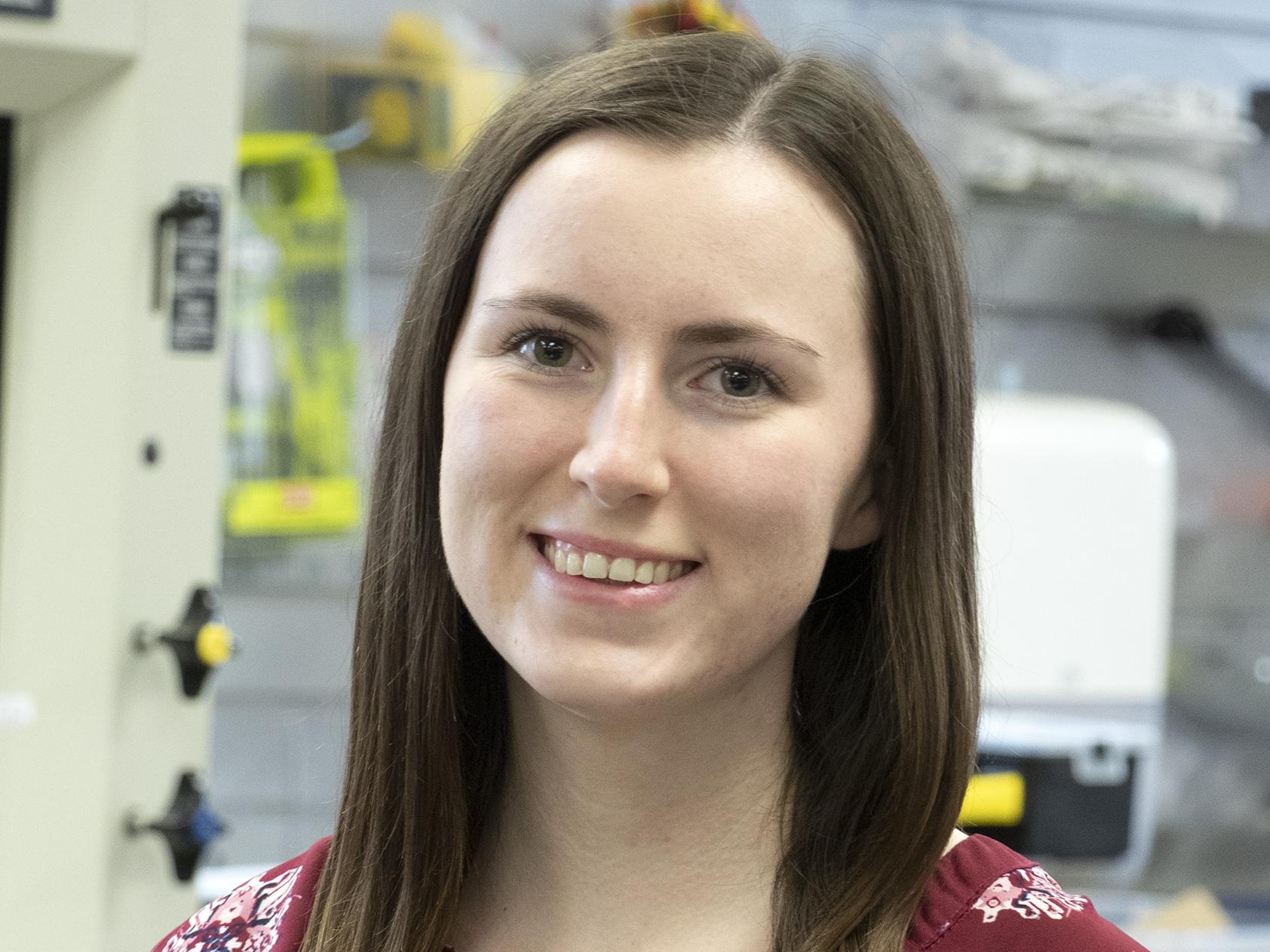 Trane Internship Leads to Job for Engineering Major Mathews
When researching which college to attend, Jacky Mathews of Plainfield, Ill. was particularly impressed with what she heard during a campus visit about the new Viterbo University engineering major from representatives of local e...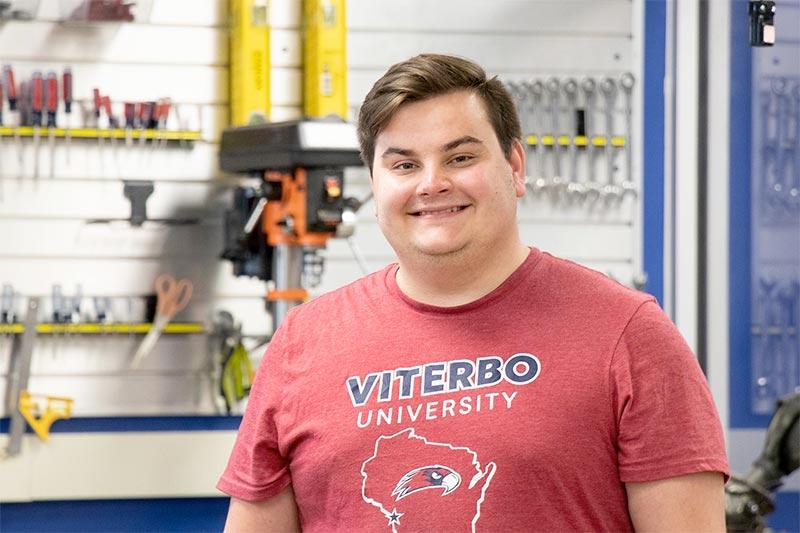 Engineering Student Collaborates, Innovates
Jacob Lee has been working on innovative engineering projects, thanks to one of his many internships. "Not only am I confident I will have the skills necessary to be an engineer, but I feel the companies that are looking at Vi...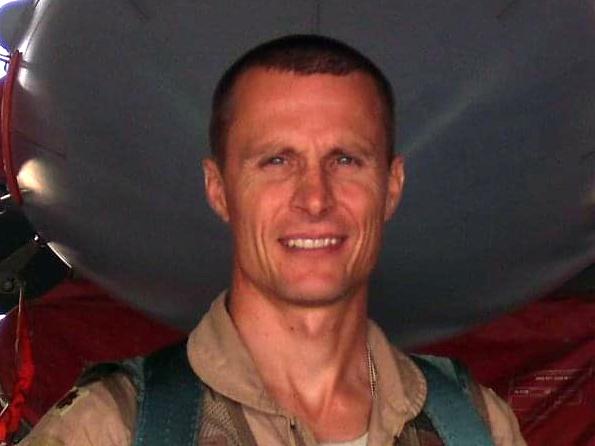 From Viterbo, Chad Milne Launched High-Flying Career 
When Chad Milne '94 joined the Wisconsin National Guard as a high school junior, he didn't plan on making a career of it. "Once I got in the Guard, though, it became more about the mission at hand, and then it became more about...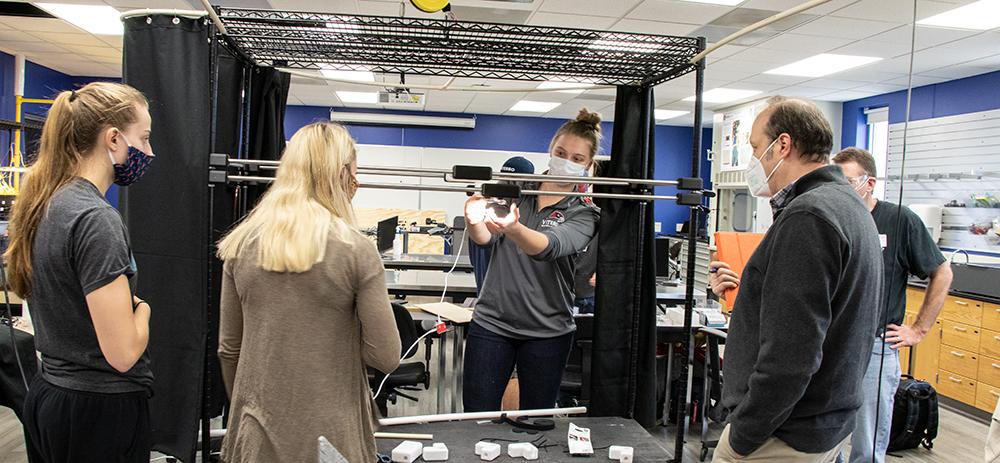 Viterbo Engineering Students Put Theory into Practice During Semester Project
Students in Viterbo University's Engineering 130 class were presented with a unique challenge this semester—design an animal behavior learning environment (ABLE) with a specific set of capabilities but within rigid specificatio...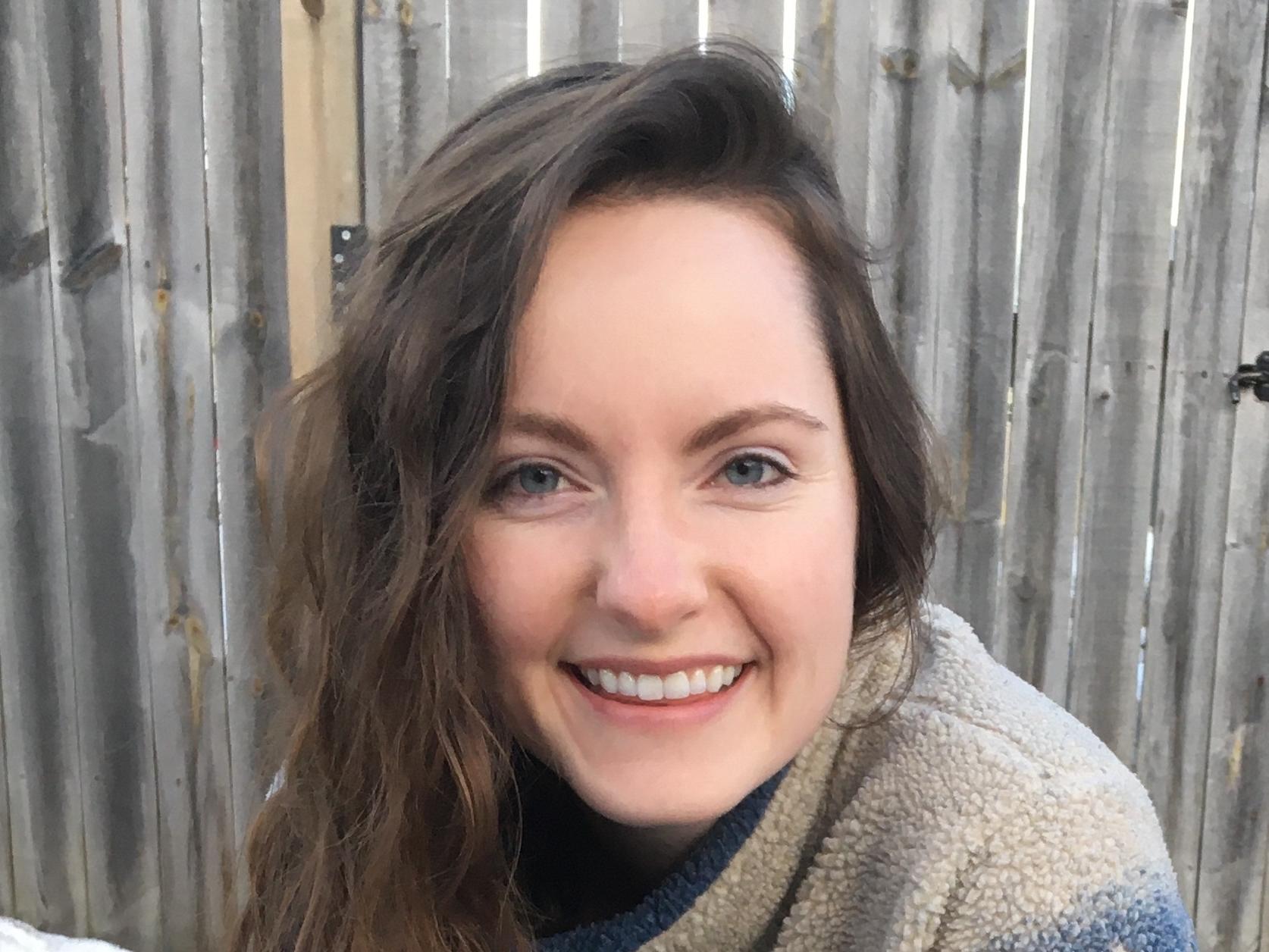 Viterbo Experiences Add Up to Success for Julia Callaghan
Giving back to her Viterbo University is par for the course for Julia Callaghan '15, an alumni board member and assistant coach of the women's golf team.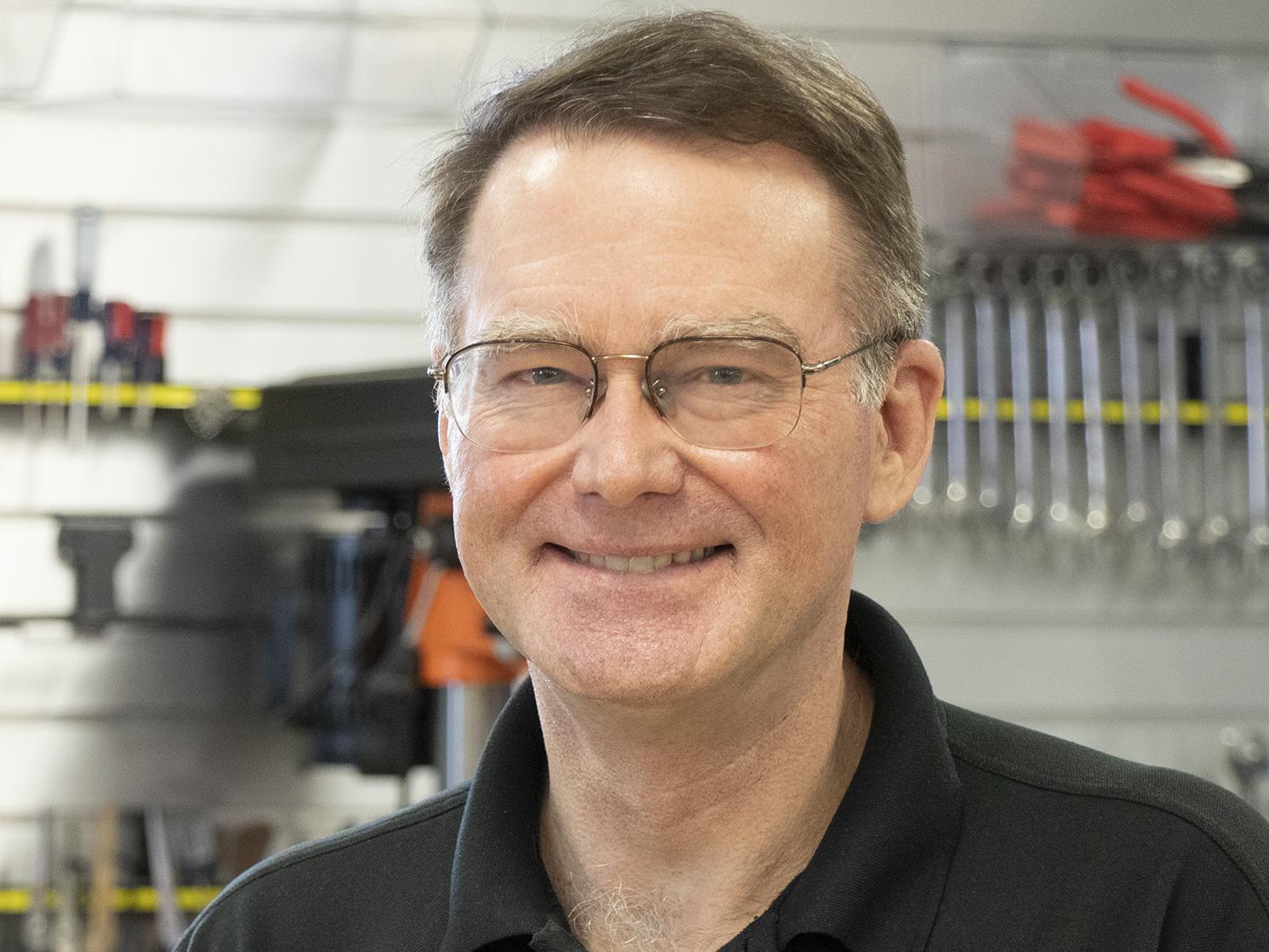 Ric Harned Brings Real World Experience to the Classroom
Viterbo engineering professor Ric Harned has a message for each new class: "I'm here to help you make your dreams come true." It's certainly a message that resonates with his students. "Their whole attitude changes when they r...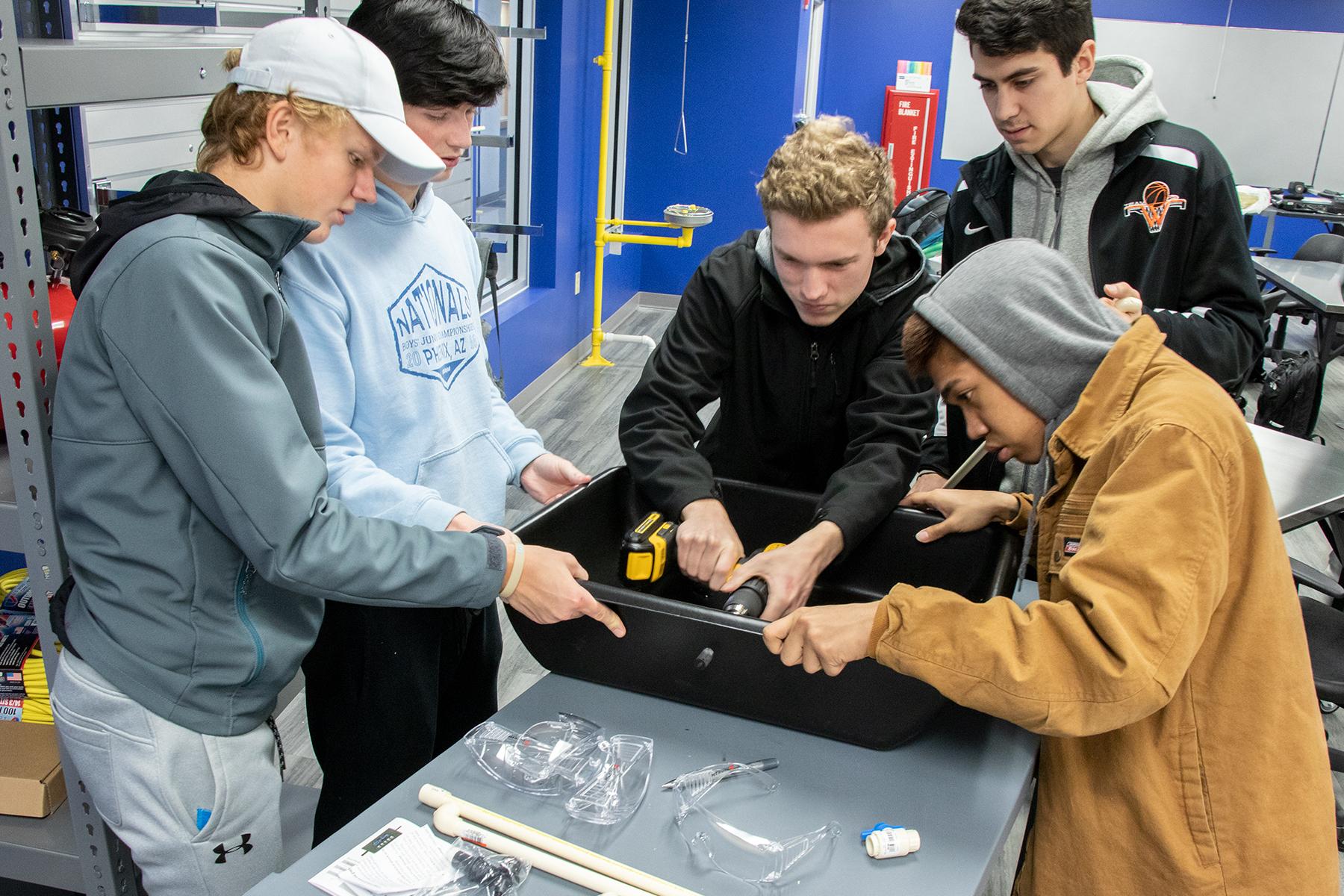 Illinois Student Engineers a Path to Success at Viterbo
Gregory Cano is from Palatine, Ill., and has dreamed of becoming an engineer since he was a high school freshman. Cano is now a sophomore engineering major at Viterbo University and is well on the way to making that dream a ...
Mark Batell '09
The Viterbo mathematics program provided me with a strong foundation for my doctoral studies and the faculty served as role models for my own career as a mathematics professor."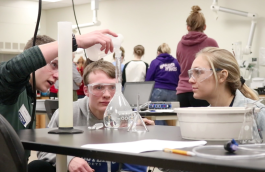 Big Bang Friday
About 70 students from 16 tristate area high schools visited campus for Big Bang Friday.
Megan Sievers '12
As someone who loves to be challenged, I found studying math at Viterbo was incredibly rewarding. The small class sizes gave me the support I needed to be a successful student and teacher. I was more than just a number (pun intended); I formed strong relationships with my peers, and classes provided us the forum to question the axioms taught. The approachable math professors compelled me to think about mathematics as more than a set of arbitrary rules and numbers. We were shown that elegance can be found by taking the complexity of the world and expressing it through a well-formed and logical proof."
Viterbo STEM and Pre-Health Programs
Faculty members in the natural sciences, engineering, and mathematics programs at Viterbo work together to ensure students get the best possible education to prepare them for careers in the science professions, graduate school, research, and teaching.
Benedict Ritscher '16
Viterbo provided me with a great academic background that was challenging at times, but also allowed for a lot of space for fun, excitement, and enjoyment. I thank every single person who made my experience this enjoyable and helpful."