Program Information
The program is an established and respected program of over 25 years, offering relevant and meaningful evidence-based practice coursework for RNs. We are highly recognized for our personal attention and supportive resources. As well, we offer a generous transfer policy.
To be admitted to the BSN Completion program, applicants must have a minimum of 2.25 GPA from a regionally-accredited college or technical school with an associate degree in nursing (ADN). Also, students must show documentation of an active, unrestricted U.S. registered nurse license, prior to the second nursing course in the program.
Respected program for over 25 years.
The career outlook for registered nurses is very good. Earning a BSN can help advance your career in nursing within your organization and provide opportunities to pursue an advanced degree as a nurse practitioner, nurse midwife, nurse educator, clinical nurse specialist, or nurse anesthetist. Also, many new ADN graduates are being required by their employers to finish a BSN within 5–6 years. According to the American Association of Colleges of Nursing (AACN) "the average salary for an RN was $66,620, while the average for BSN-educated RNs was $75,484" (2014).
Viterbo's BSN degree completion program is a fully online program that allows students to complete a Bachelor of Science in Nursing degree following the completion of an associate or diploma degree in nursing. This flexible and personalized program is designed for working nurse professionals looking to complete their bachelor's degree within a minimum of one year. A degree plan will be created for you depending on the credits you transfer.
Our Stories
BSN Completion
 RNs, Viterbo's BSN Completion program will help enhance your role in the healthcare team, advocate for patients in a variety of healthcare settings, and use your scientific knowledge along with the art of caring and compassion.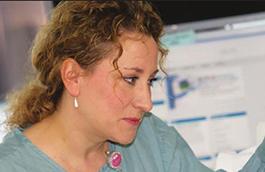 Michelle Sulentic '19
I went to a presentation/conference on immunizations and I had a lightbulb moment. I sat there not really knowing what I would get out of this presentation, but happy to gain learning credit hours. As each spoke, I began to find myself falling more and more interested. I understood their research.  I followed their evidence, and understood how it all related to my own practice. I finally got it.  I saw firsthand why all of this was so important. Thank you for helping me, because it all came together for me and it clicked!"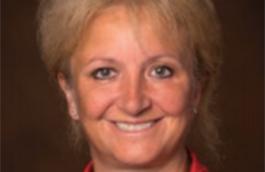 Sara Carpenter '04
If someone would have told me that enrolling in the BSN Completion program would have catapulted me to where I am today, I would have enrolled sooner. The lifelong knowledge I received in this course has been foundational in my career and remains applicable even years later. The BSN Completion program combined a challenging learning environment with individualized attention resulting in value-based, quality education. The return on investment has surpassed all my expectations."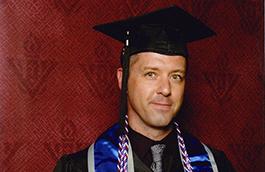 Andrew Meyer '18
I am so happy that I decided to attend Viterbo, and I recommend the program to anybody considering BSN completion. Every instructor is extremely knowledgeable and fun to learn with. I had a great time and I am definitely going to apply to the DNP/MBA program because of the great instruction and fellowship I have found at Viterbo. As well, I want to thank you endlessly for offering the Guatemala mission to me. It has changed the trajectory of my life in ways I had never imagined. It was the inspiration for me to pursue my FNP and to continue to do mission work. It was one the best experiences of my life and I would recommend it to anyone."

Pre/Post/PACU at University of Wisconsin Hospital
Jessica Palumbo '18
There is something small that we can take from each course at Viterbo and apply it to our career."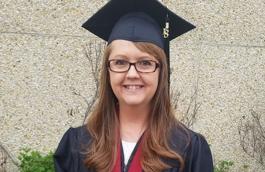 Katie Klein '18
I have been so encouraged, supported, and motivated each semester by the amazing staff at Viterbo. I'm a full-time registered nurse who is raising a family. My instructors have been more than accommodating with flexible deadlines and words of encouragement."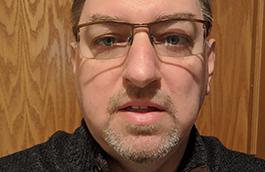 Carl Lash '19
For years I thought about getting my BSN but didn't know where to go, and kept putting it off. My brother-in-law kept encouraging me to check out Viterbo. I finally did and wish I would have done it years ago. My education at Viterbo has made me a better nurse, leader and person. Personally, and as a director of a nursing unit, servant leadership is important to me. Viterbo's Core Values and philosophy were a perfect fit for me and have made me a more confident and stronger person and leader."
Margaret Nelson '18
There were times I questioned why I was going back for a BSN, but I didn't question my choice of schools. Viterbo was the right place for me. I value my Viterbo experience because it resulted in personal and professional growth. As a result of my Viterbo education, I am better equipped to think/ponder/contemplate issues that matter and to do so in the context of the nursing profession. I am grateful for that. I think a BSN education makes us better people and better nurses."
Faculty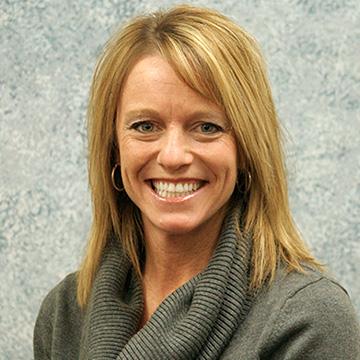 Interim Assistant Dean
Director, Assessment and Program Evaluation
Associate Professor, Nursing
College of Nursing and Health