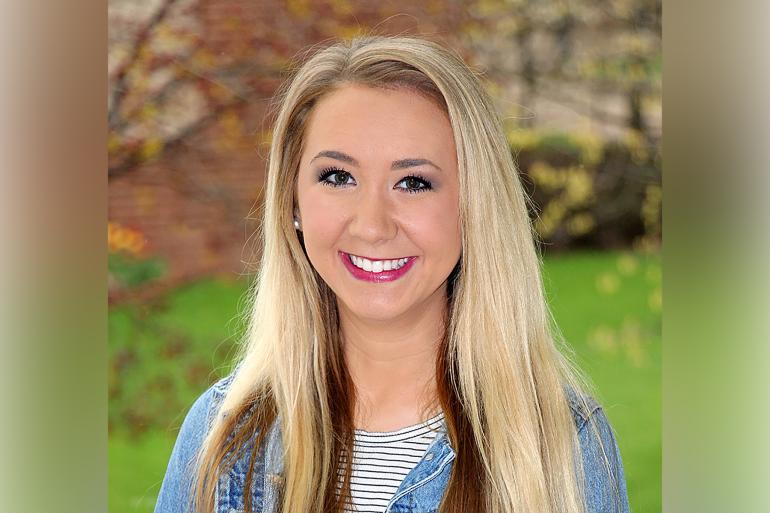 Sarah Prill has always been interested in foods and cooking, but it was cross-country running in high school that got her focused on nutrition.
"I was surprised by how much of what I ate affected my runs and how my body felt over the course of the season," said Prill, a junior nutrition and dietetics major from Barron. "When I started learning more about the chemistry and physiology behind it, I knew I had figured out what I wanted to do."
Prill plans to pursue a sports nutrition career working with college or professional athletes.
Why Viterbo? Said Prill, "Few schools have coordinated dietetics programs like Viterbo that incorporate supervised practice into the curriculum. A bachelor's degree and certification can be achieved in four years instead of five. Because of this, Viterbo was near the top of my college search list. As soon as I got on campus for a visit, I knew that I had found the right fit. The small campus made me feel right at home."
In addition to organic chemistry and nutrition and health promotion courses, one of Prill's favorite classes was Philosophy 101. "It was a big change from science courses and pushed me to think and learn in a new way," she said. "I liked it so much that I've been tutoring the class ever since."
     Biochemistry has been her toughest class, however she credits the small class size, faculty access, Academic Resource Center tutors, and meeting regularly with a fellow student who had completed the class for her success.
Prill is active with Viterbo's Student Dietetic Association. Favorite events included making free smoothies in the Mathy Center during Healthy Living Week, collaborating with Student Support Services to offer a free cooking class during orientation week, and putting on a sports nutrition presentation for the Student Athlete Advisory Committee.
"I love the close-knit community at Viterbo," Prill said. "It's easy to build relationships with classmates and faculty. Attending Viterbo also means you get to live in La Crosse. With three colleges in town, there are many students, which is a lot of fun."
After graduation Prill plans to obtain a master's degree and is considering earning a Ph.D.