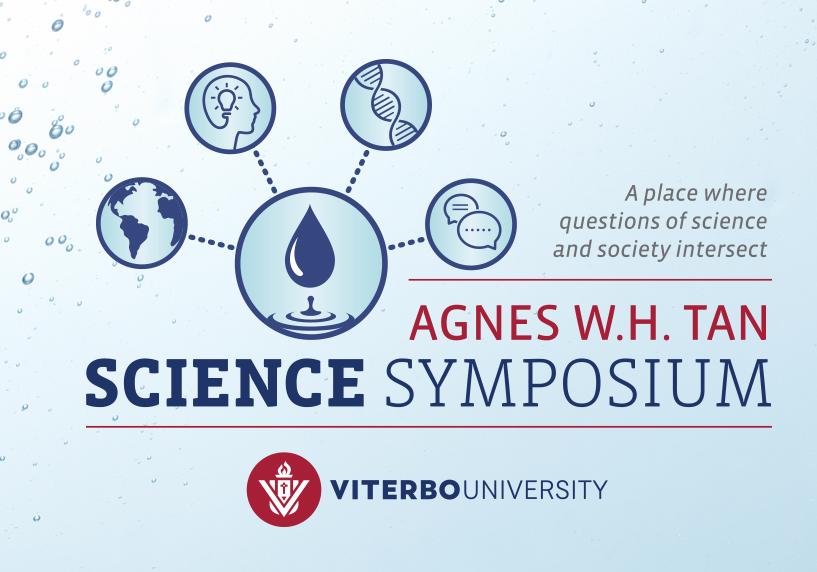 Sept. 13, 2022
Contact Jamie O'Neill at 608-796-3472 or jmoneill@viterbo.edu
REGISTRATION STILL OPEN FOR THE "WHO IS BEING LEFT BEHIND? A SYMPOSIUM ON EQUITY IN HEALTH CARE" AGNES W.H. TAN SCIENCE SYMPOSIUM AT VITERBO UNIVERSITY SEPT. 16
LA CROSSE, Wis. – The public is invited to attend the "Who is Being Left Behind? A Symposium on Equity in Health Care" Agnes W.H. Tan Science Symposium at Viterbo University from 9 a.m.–3 p.m. Friday, Sept. 16. In-person and virtual options are available.
This free symposium will feature numerous medical experts and others examining the topic of increasing lifespans over the past 100 years yet still substantial gaps in the health outcomes between socioeconomic, racial, ethnic, and many other underrepresented groups in the U.S. and around the world. What do we need to know going forward so that no one is left behind as science and medicine advance?
The schedule will begin at 9 a.m. with the keynote presentation "The Historical Roots of Black Maternal Mortality" Tanisha King, PhD. King is the Chief Inclusion Officer for Heritage College of Osteopathic Medicine, Ohio University. She is also an author, international speaker and consultant, and a three-time alumna of the University of Illinois at Urbana-Champaign.
Other presenters include:
Sandy Brekke, office of population and health, Gundersen Health System

Brenda Rooney, epidemiologist, Gundersen Health System

Thomas D. Harter, director, bioethics and humanities, Gundersen Health System

Lacey Heward, two-time paralympic medalist, World Cup overall winner, and world champion in downhill alpine skiing 

Sarah Brown, family medicine and mobile medicine physician, Gundersen Health Systems and St. Clare Health Mission

Mai Chao Duddeck, senior DEI leader, Gundersen Health System

Molly Sygulla, resident physician in family medicine 

Sarah Havens, director, office of population health, Gundersen Health System

Kelly Olson

, physician assistant in a surgical subspecialty

Hope Kirwan, Wisconsin Public Radio's La Crosse reporter since 2015.
The Agnes W.H. Tan Science Symposium was created through the generosity of the late Viterbo alumna Agnes Tan, who earned a bachelor's degree in chemistry from Viterbo in 1963. Tan went on to earn a PhD in biochemistry from the University of Minnesota in 1967. She enjoyed a long career in academic and applied health-related research as an assistant professor of biochemistry at the University of Minnesota and as a research chemist at Veterans Administration Hospital in Minneapolis.
Participants in any portion of the symposium are required to register at https://www.viterbo.edu/agnes-wh-tan-science-symposium. For more details, including the complete schedule and presenter bios, visit https://www.viterbo.edu/agnes-wh-tan-science-symposium/symposium-schedule-and-presenters.
-30-