"Everyone here has big dreams," says Alexandra Burch, a vocal performance and music education double major at Viterbo University.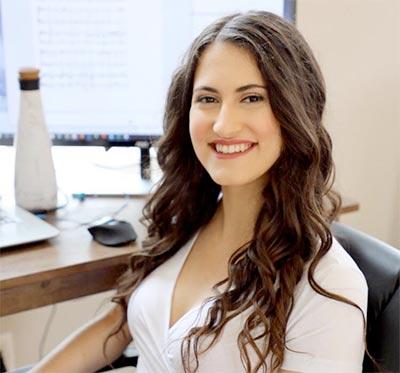 Burch wants to go to New York after she graduates and audition for musical theater and classical performance outlets.
"We're really honing our craft so that we're able to bring a high-level performance to a big stage," she says of her class at Viterbo. "It is scary, but it's exciting at the same time."
Burch, who grew up in La Crosse and West Salem, credits her music professors with pushing her into leadership positions in which she's thrived, even though she says she's an introvert at heart. She's currently choir president.
"I love my professors, I feel like I know them all really well and I think they know me really well, which is nice," she said. "At big schools, they might not know your name, but at Viterbo the professors are always encouraging you to ask questions after class, to go to their office hours, they're really dedicated."
Burch is looking forward to showcasing her singing talents and pursuing her biggest dreams after university, but is also happy that she'll be equipped with a teaching qualification.
"The fact that I'll have an education degree will allow me to teach private voice lessons on the side to help support myself," she said. "I could even get a high school, middle, or elementary teaching job to pay the bills if I need to."
Further down the road, she envisions a career in a university. Burch is confident that she's gained a broad range of experience at Viterbo to make her feel prepared for whatever lies ahead.
"Eventually, I'd like to settle down and work as a choral director at a university," she said. "I think that would be really cool."
Outside the classroom, Burch met her best friend in her freshman year on campus, among many other friendships she's made at Viterbo that she hopes will last long after she's graduated.
"Viterbo is a really easy place to make friends and just a really great place to make connections with people," she added.
Burch, who is a senior, still remembers visiting Viterbo as a high school graduate, before she'd fully decided it would be the place she'd start her university studies.
"I met lots of professors one-on-one, which was great, and they talked about how the ratio of teachers to students is really small at Viterbo, which I think is a good thing because it allows you to really get to know your professor," she remembered. "It just felt like home, so I ended up coming here, and I definitely don't regret that."