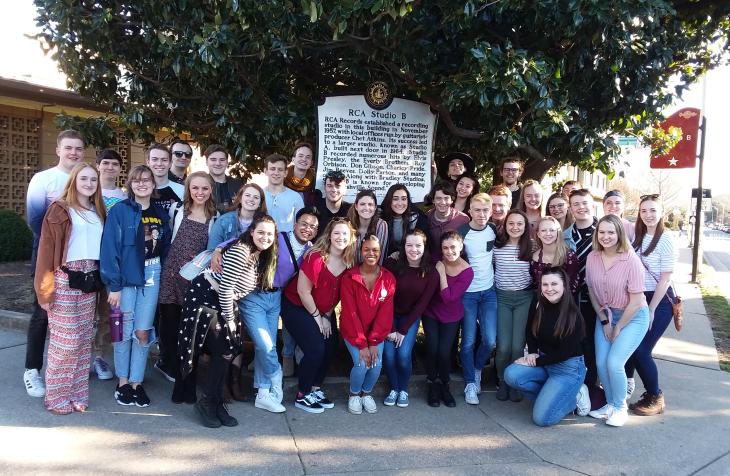 Nancy Allen '84 has built up a lot of musical memories since coming to Viterbo University to teach in 1998. On a recent trip to Nashville with Viterbo's Platinum Edition show choir, she and her students had some new experiences that will be hard to top, walking in the footsteps of giants.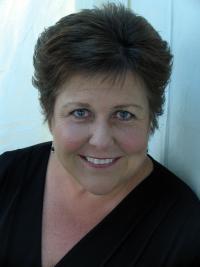 Platinum Edition was invited to host and perform at the annual Heart of America–Nashville national show choir competition, which featured 27 groups from nine states. It was no surprise that Viterbo's show choir was asked to do that. Platinum Edition has hosted many national competitions before, including ones in New York, Chicago, Los Angeles, Orlando, Fla., and Branson, Mo.
"I think we get asked because we have a reputation for being a very fine college show choir, and our students are known as hardworking, hospitable, and caring," said Allen, who graduated from Viterbo with a degree in music education and piano performance in 1984.
Platinum Edition's 37 onstage performers and seven band members traveled by bus to Nashville on March 4, and the first day there got a chance to see some sights. The group toured the Country Music Hall of Fame, including a visit to RCA's legendary Studio B recording studio, where music giants including Elvis Presley, the Everly Brothers, Dolly Parton, Willie Nelson, Eddy Arnold, and countless others recorded hundreds of hit songs.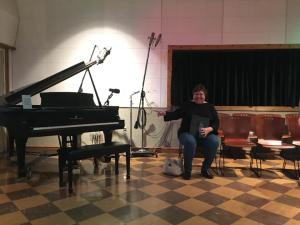 The Viterbo choir's Studio B experience went beyond a mere visit. Allen had arranged for the choir to use the studio for half an hour, enough to record two takes of Flight, a song written by Craig Carnelia, a Tony-nominated composer known for musicals Working and Sweet Smell of Success. Flight is one of the songs in the Platinum Edition spring show coming up April 18.
"They're such a wonderful singing group, so if we had a chance to capture them in a great studio, I wanted to do it," Allen said.
She picked Flight because it's a soaring ballad that would work with only piano accompaniment, a big consideration given they only had half an hour in the studio for recording. The piano playing duties, naturally, fell to Allen and she got the rare treat of playing a legendary Steinway piano that has been played on countless hits.
The piano was Elvis Presley's favorite piano, one that he sat at often as a prelude to recording. The ebony grand piano is almost 80 years old, and while the finish above the keyboard shows signs that it has had plenty of use, the Steinway still sounded great.
"Just to sit down at the piano and know how many greats had played at the piano and how many hits it had been heard on was amazing," Allen said. "That recording studio will remain a lifelong memory, a highlight for me."
The studio was equipped, at Presley's insistence, with a lighting system with variable colors, so the King could have different mood lighting depending on the song. For Flight, Allen chose a blue hue, the color of the sky.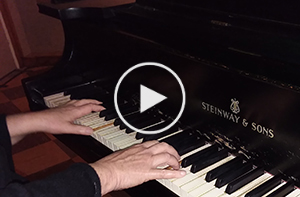 Steve Duff, who plays keyboards in the Platinum Edition backing band, put together a video, setting footage from the recording studio and the choir rehearsing Flight on the bus to one of the two takes recorded at Studio B.
That evening, the choir went out for supper and a show at the Nashville Nightlife Dinner Theater. When the venue owner discovered that his dinner guests included Platinum Edition, he discretely approached Allen and asked if the choir would perform a number.
Allen agreed to the request, but kept it to herself. The Platinum Edition members didn't find out until the emcee introduced them as guest performers from Viterbo University in La Crosse.
Once again, the choir performed Flight, and Allen said they did such a good job that the emcee said it was the best choir he'd ever heard.
"A lot of people came up to us afterward and thanked us for singing," she said.
This Nashville trip was only the second time Allen has been to Music City. The previous visit also was show choir related. She took her high school choir from Hudson, Iowa, which included Shane Rhoades, a star pupil of hers who won honors as best vocalist on that first visit to Nashville.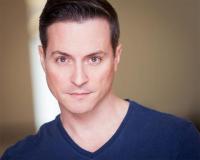 Rhoades, a Viterbo faculty member who is co-director of Platinum Edition, put his Broadway performing and choreography experience to good use in Nashville as a judge for the Heart of America competition.
The choir had another day of fun in Nashville—including a visit to the zoo and taking in Jesus Christ Superstar—before putting in an 18-hour day hosting and performing at the Heart of America event. In addition to performing and onstage hosting duties, the choir members also ushered, worked backstage, served as runners for the judges, and even stayed an hour after the end of the event to help with the cleanup.
"They showed remarkable patience and a can-do attitude all day and night. I'm so proud of them," Allen said. "They exuded the Viterbo core values of hospitality, service, integrity and stewardship."
Viterbo's fifth core value, contemplation, was reserved for the long bus ride home.