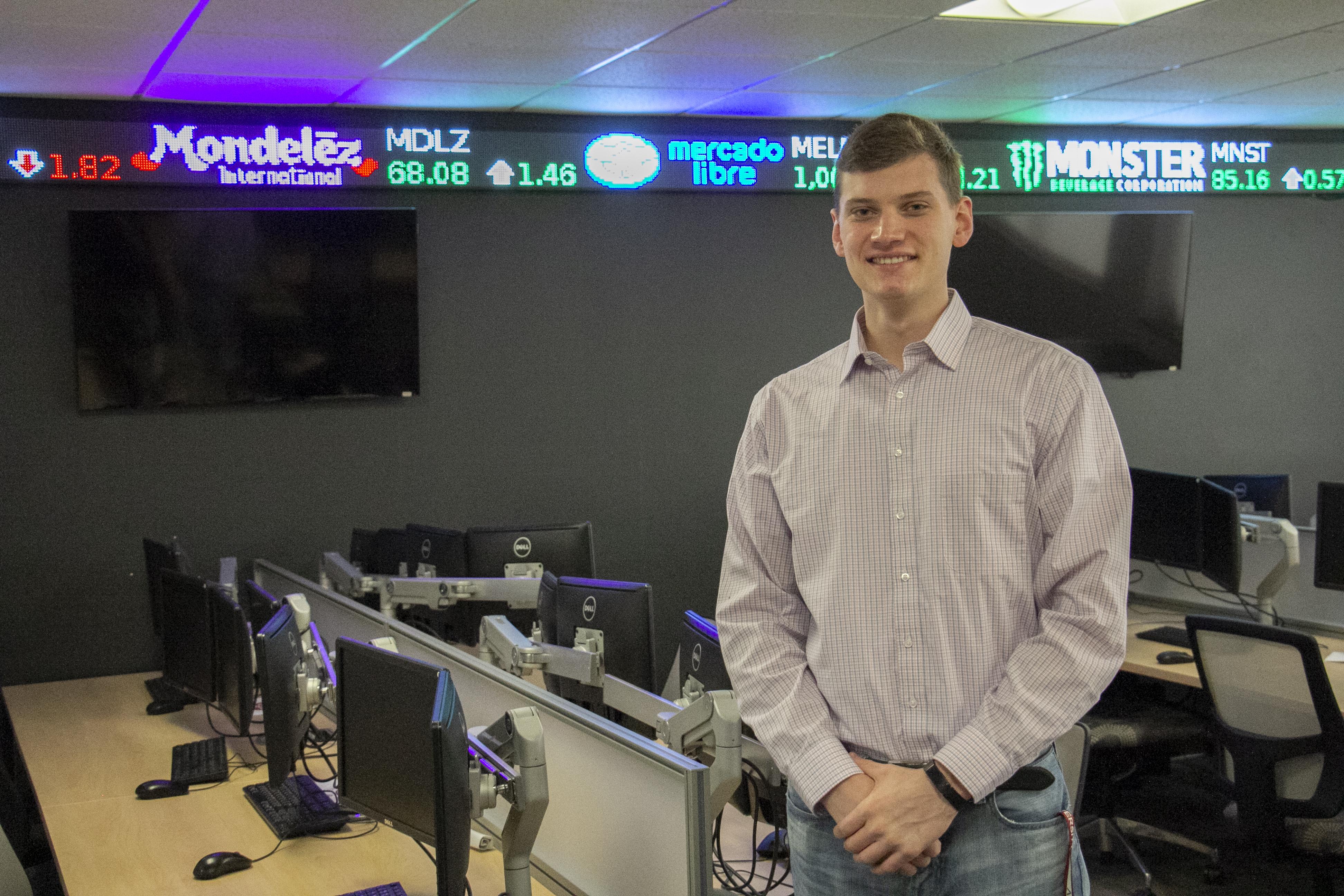 Jesse Kutz would like a career in the financial services industry. He'll certainly fit right in with his family.
"My dad is a financial advisor, and my uncle was an auditor with the IRS," said Kutz, a senior finance major from Fort Atkinson who laughed that despite their seemingly diametrically opposed careers, his father and uncle get along very well. "Growing up I saw value in helping people achieve financial freedom, and I want to do that."
Viterbo's values, placement rate, and the opportunity to play basketball drew Kutz to the university. He and his family were particularly impressed when orientation opened with a welcoming prayer.
"We were in awe that a college would do that," said Kutz, a firm believer in Jesus Christ.
Kutz also appreciates the balance of textbook curriculum and the real world experience shared by his business professors, several of whom have worked in or closely with financial services for most of their professional careers. He is also gaining further experience and learning a great deal through an internship with Altra Federal Credit Union, where he helps with back office processing.
"Altra really treats their people well," he said. "I'd love to work there after graduation in May or find a company with a similar philosophy."
Serving as a resident assistant with campus housing is giving him a different type of leadership and people experience that will also look good on a resume. COVID-19 has certainly presented its challenges, but the position has given Kutz another entire community of which to be a part.
Kutz, who enjoys trout fishing and spending time with his friends, ideally would like to work in the investment side of finance.
"Helping people will definitely be my focus," he said.