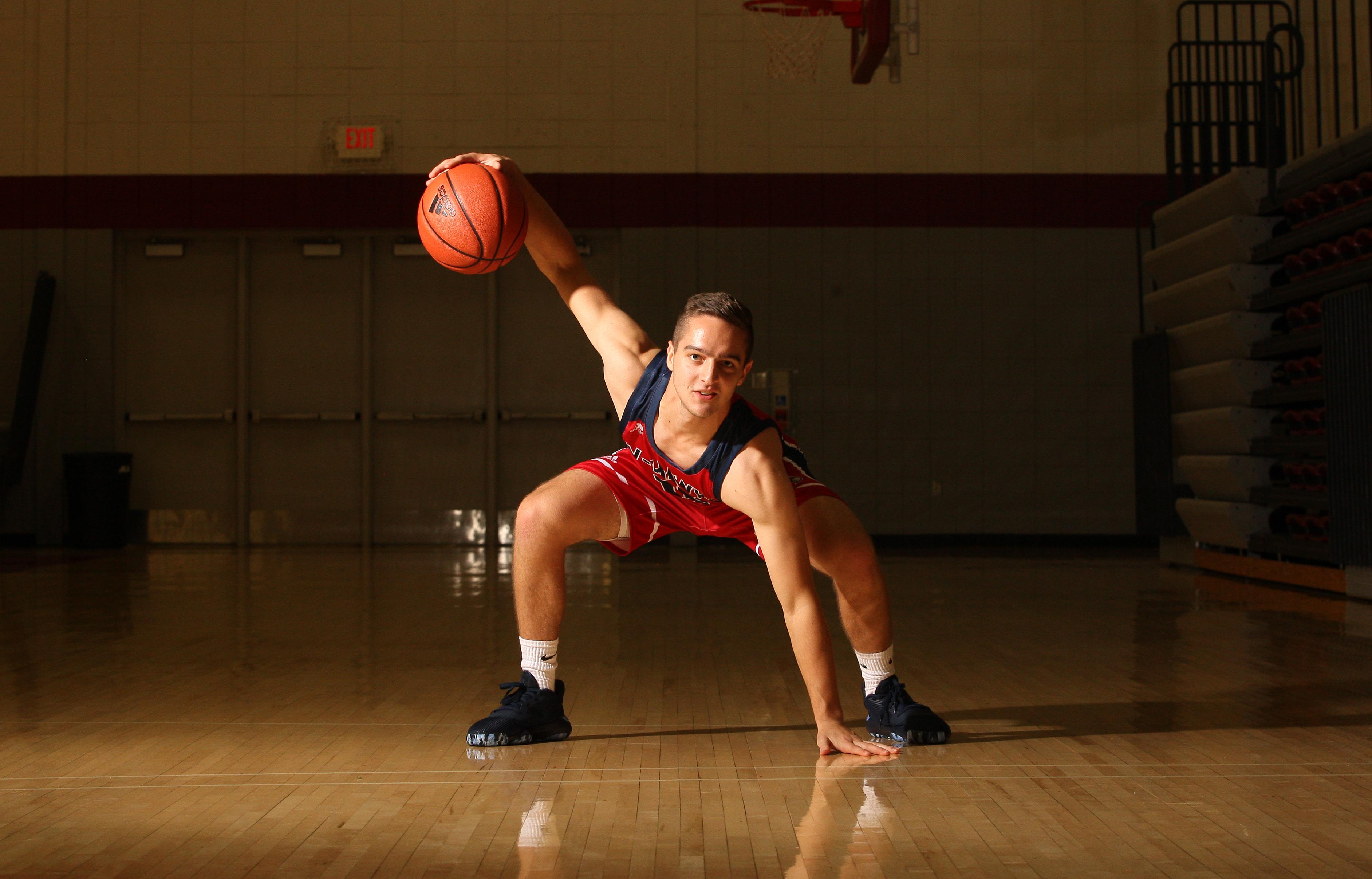 Recent graduate Alex Clement has fond memories of sinking three-pointers for the Viterbo University men's basketball team, and crunching numbers with his accounting classmates at the Dahl School of Business.
Clement is from Pewaukee, just outside Milwaukee, and is working on becoming a Certified Public Accountant (CPA). He became interested in accounting in high school and after speaking to some of his future professors on a tour of Viterbo, decided it was the right major for him.
 "I wanted to play a sport in college and then when I toured Viterbo I really liked it and the city of La Crosse a lot," Clement said. "I liked the class sizes and the relationships you can build with professors."
 The small class sizes helped Clement think through complex problems and understand them, he said, something he was concerned would be more difficult in a larger university with much bigger classes.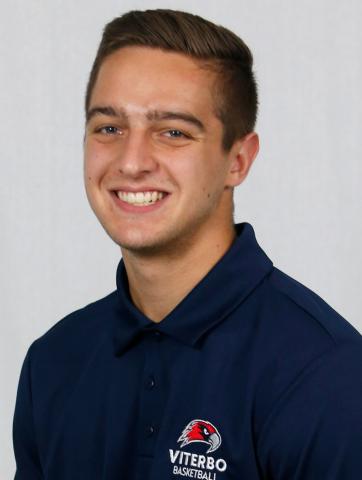 "With the small class sizes, you get to know all of your classmates and build connections with them," he said. "The discussion aspect of it is amazing. You really get to participate and I think you retain the most when you're working closely with your classmates and the professor."
 Outside the classroom, Clement said he benefited tremendously from two paid internships during his time at Viterbo. Clement's final internship was in the audit department of a large bank in Milwaukee.
 "It was great to see exactly the things I had learned in class being put into practice," he said.
 All Dahl School of Business students at Viterbo are guaranteed paid internships and Clement also interned at a small tax firm in Onalaska. He said it was helpful to see the differences between working in a bigger corporate setting, and in a smaller business.
 "It reassured me that everything I'd worked on, everything I had learned will benefit me in the future," he said. "To see what you've learned translate into what you want to do is a great feeling."
 Clement said he found the cost of attending Viterbo, especially with the assistance of scholarships, to be very affordable compared to some of the larger universities he had considered attending.
 "Working with the Viterbo financial aid office was a good experience," he said. "I think they're very reasonable and they help to lower the cost in every way they can."
 However, Clement's relationship with his professors was what set the Viterbo experience apart for him. He said they helped him secure the right internships and were able to share their experience working in accountancy with him.
 "I loved the atmosphere at Viterbo," Clement added. "It's very open and there's such a wide variety of people at Viterbo to learn from and it feel so welcoming to everyone; I think that's the best part of it."
 Clement is now enrolled in a master's of accountancy program at Marquette University in Milwaukee, a step closer to achieving his dream of becoming a CPA.