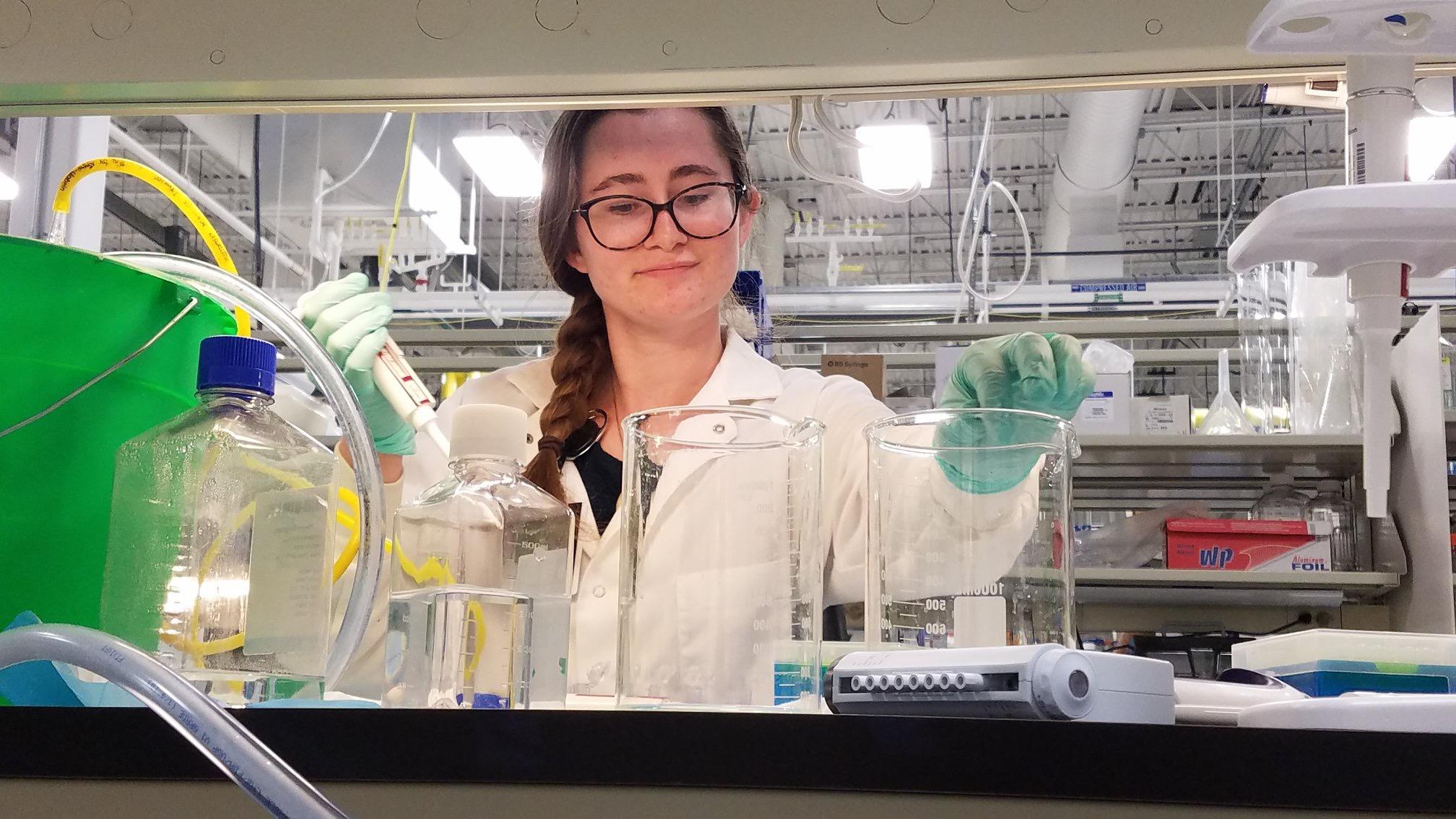 Hannah Krause is studying biochemistry at Viterbo University and looking forward to a career in research, and perhaps one day working to alleviate the suffering of cancer patients, and maybe even finding a cure.
Krause says it's unlikely there'll ever be a single "cure" for cancer, as each case is different, but she's determined to play her part in the battle against the disease.
A junior at Viterbo, Krause grew up in Pardeeville, a small town north of Madison, and was close with her high school drama club director, who was a cancer survivor.
"She had very long-lasting effects from treatment and had issues moving heavy set equipment and things like that and it was just really difficult to see her going through it," Krause said. "I thought that I could be a part of helping people with cancer, I could work to optimize treatment strategies so that those long-term effects aren't as difficult on people."
Krause spent last summer working in a research internship in an oncology lab in South Dakota, a position she secured with the help of her professors at Viterbo.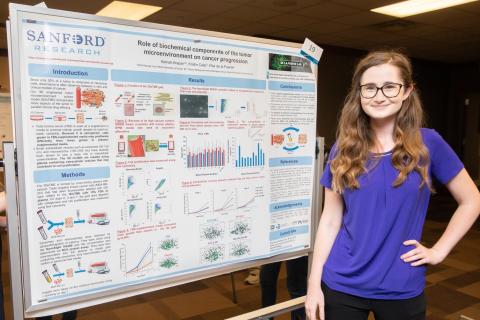 "I worked in a lab that was doing 3D modeling of the tumor microenvironment, so they were creating patient-specific models using their own cancer cells and plasma to be able to test different drug treatments on those to see what would be most effective," she said. "I got to do a lot of very hands-on stuff, which I really enjoyed."
After graduation, Krause is planning on pursuing a Ph.D., and would like to work as a researcher, and potentially as a university professor.  
In addition to her biochemistry major, she's taking minors in Spanish and math, and outside the classroom, she sings in one of the campus choirs, is a member of the Spanish club, the honors program, the DNA Club, Tri-Beta, and the Viterbo chapter of the National Society for Leadership and Success.
She looked at several universities before deciding that Viterbo would be the right fit for her, after being impressed by the interest professors took in her as an individual.
 "Viterbo has relatively small classes, compared to a lot of larger schools, which I appreciate because you get a lot more of that one-on-one interaction, can ask questions, and have relationships with professors, which is definitely beneficial," she said.
Krause said she was initially concerned about affording college, but "right off the bat got I a merit scholarship that took thousands off" Viterbo's tuition, and also received other scholarships that made a big difference. All incoming Viterbo students are eligible for merit scholarships, and on average students get over $16,000 in gift aid annually.
"I think Viterbo was definitely the right option for me," Krause said. "I felt like at a lot of the state schools, I'd just get lost in the numbers, that I'd just be another person in the classroom," she said. "But at Viterbo I feel like a person and I get to talk to people, and I really like that."