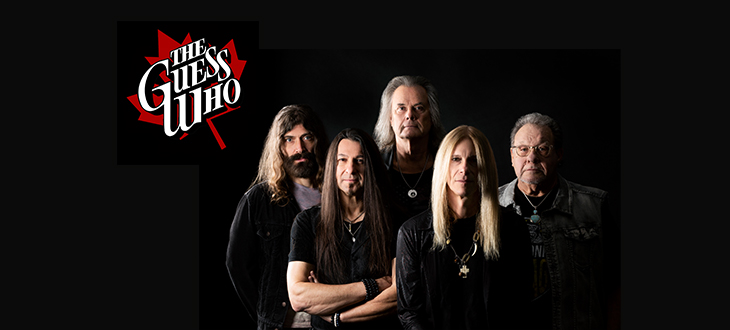 BRIGHT STAR
Main Floor: $59; Lower Balcony: $55; Upper Balcony: $49 (plus taxes and fees)
The legendary Canadian rock band produced 14 singles that have charted on Billboard's Top 40, including, American Woman, No Sugar Tonight, Clap for the Wolfman, These Eyes, and more!
Although membership in the group has changed through the years, they have remained musically consistent behind the strengths of original founding member Garry Peterson (drums and vocals). He's joined by Derek Sharp (lead vocals and guitars), Leonard Shaw (keyboards, flute, sax and vocals), Michael Staertow (guitars and vocals) and Michael Devin (bass guitar and vocals). As they perform hit after hit in concert, it is easy to see and hear why The Guess Who remain one of today's most sought after touring attractions.
This performance is

supported in part by a grant from the Wisconsin Arts Board with funds from the State of Wisconsin and the National Endowment for the Arts.
Rush Tickets Available (for more info, click here and scroll down)