Virtual Compression Planning® 
PUT YOUR IDEAS INTO ACTION
April 7-9, 2021




About Compression Planning®
Compression Planning® was developed by the McNellis Company and is based on the storyboarding model originally conceived by the Disney Company.  Compression Planning® transforms the concepts of creative brainstorming and storyboarding into a simple, easily understood process and will leave you with ACTIONABLE items with which to move forward.  Compression Planning® (CP) is a 6-step visual planning process used by organizations including Fortune 500 companies, small businesses, colleges and universities, government, and non-profit organizations.  It is a high output, efficient approach to planning projects, developing strategic priorities, assessing needs, solving problems, reorganizing businesses, planning events, developing grants, or making business decisions. The process brings together teams of stakeholders to address any number of issues, and is instrumental in  breaking down silos, and promoting transparency, accountability and consensus.  

Training includes:
An intensive, 2.5 days of hands-on learning
A toolkit including two Compression Planning® books and support materials

Upon completion of the Compression Planning® training, you will be able to:
Apply thoughtfully developed questions critical to the Compression Planning® model
Help leaders leverage collaborative time and make better decisions faster
Generate ideas and reduce decision time
Explore, focus and define an actionable plan to achieve desired goals
Design and lead Compression Planning® sessions

How can I use Compression Planning®?
Strategic Planning
Campaign Planning
Project Planning
Tactical Planning
Action Plans
Communication Plans
Marketing Strategy
New Product Development
Program Development
Options Analysis

What is the training schedule?
A 2020 fall training will be scheduled.  The date is to be determined.

How much does the training cost?
The training course tuition is $1995. Continental breakfast, lunch and snacks will be provided. 

FACILITATORS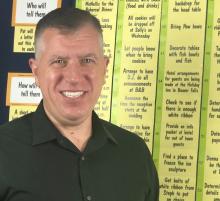 Patrick McNellis, President/CEO of the McNellis Corporation and Co-Founder of The Compression Planning® Institute 
Pat's role when sharing Compression Planning® is that of "an experiential learning guide." His Institutes create real-world learning experiments and are based on a "learn by doing" approach versus "sit back, listen and hope that something sticks" (i.e. Lectureshops). 

His specialty is helping organizations and individuals cut through the clutter to laser in on a strategic target, make smart decisions and develop and an action plan quickly and effectively. Pat has provided Executive Coaching in Compression Planning® with over 500 past participants from the Compression Planning® Institute – ranging from college/university presidents to CEOs to K-12 superintendents to college grant developers.
Experience:
• 26 years working along side the founder of the company, Jerry McNellis, and 3 years as CEO
• Has taught over 2000 individuals the Compression Planning® System.
• Has designed and led over 200 plus Strategic Planning Sessions using Compression Planning with clients ranging from multi-billion dollar corporations to community based non-profits to strategic planning sessions for community colleges across the country.
• Guest lecturer on planning and complex decision-making in the following Master's programs: Robert Morris University, MBA; Columbia University in NYC, Entrepreneurial Creativity, MBA; and Geneva College MSOL, Master's of Science in Organizational Leadership
• Author of "The Compression Planning® Advantage: A Blueprint for Resolving Complex Issues. 
• Co-authored the following books: "Exploding The Meeting Myth" and "The Executive Decision Making System: Better, Quicker Decisions. More Time for Strategic Thinking"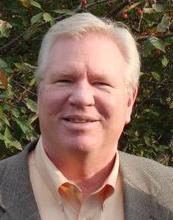 Peter Hughes 
Peter Hughes is an Executive in Residence for Viterbo University's Center for Professional Learning and Development.  He is the owner and principal of Hughes Strategy LLC, a strategy consulting company.  For more than 35 years, he has used Compression Planning® in both his professional health care career as well as a community volunteer working with not-for-profit organizations.   Mr. Hughes spent 35 years as a healthcare executive, retiring from the Mayo Clinic in 2018, where he served as the Chief Planning Officer and Planning Administrator for the Mayo Clinic Health System, Rochester, Minnesota. His primary responsibility was for overall strategy development for the Health System, including regional and clinical service line plans. 

He previously served as the Regional Vice President for Business Development and Marketing for the Mayo Clinic Health System-Franciscan Healthcare's Southwest Wisconsin region (includes southeast Minnesota, northeast Iowa and southwest Wisconsin) from 2011-2015. 

Mr. Hughes came to the Mayo Clinic after working at the Advocate Health Care System headquartered in Chicago, Illinois where he served as the Market Vice President for Business Development for Advocate Health Care's southern metropolitan market with responsibility for Advocate Christ Medical Center, Hope Children's Hospital, Advocate Trinity Hospital and Advocate South Suburban Hospital from 2005 to 2011. 

His academic background includes a B.S. in Secondary Education from the University of Evansville, (Indiana) an M.A. in Sociology from the University of Cincinnati and is a graduate of The Ohio State University Executive Management Program for Healthcare Executives. 

Mr. Hughes has served as an Adjunct Professor at the University of Michigan, School for Health Policy and Management, Slippery Rock State University (Pennsylvania) in the undergraduate Health Management Program, Northern Kentucky University, as a lecturer in Research Methodology and as a guest lecturer at The Pennsylvania State University, the University of Wisconsin-La Crosse and Viterbo University (La Crosse, WI) on the topics of Strategy Development, Marketing and Research Methodology

He has served on numerous community boards as a volunteer and is currently a board member of the Boys and Girls Club of La Crosse. He is also a member of the Downtown Rotary Club of La Crosse. His wife Susan is on the faculty of Viterbo University in La Crosse, Wisconsin in the Department of Education. He has three grown children and eight granddaughters, all living in Wisconsin.
Questions?
If you have questions, please contact Nicole Van Ert at (608) 796-3616 or email: nmvanert@viterbo.edu.