Through the Decades - 2010s
Through the Decades - 2010s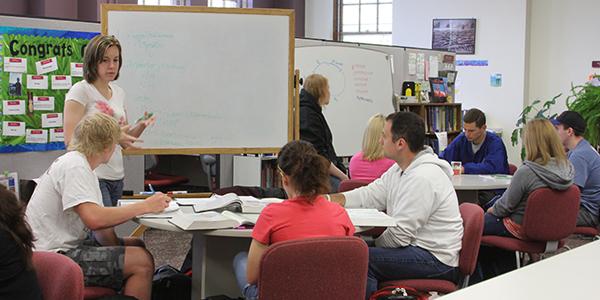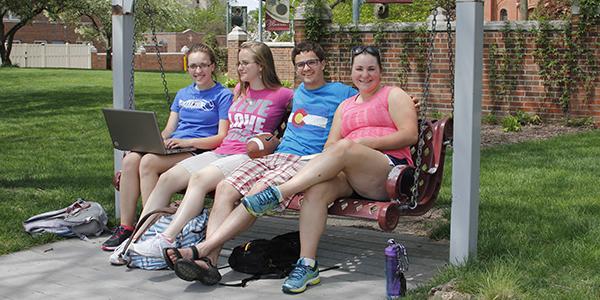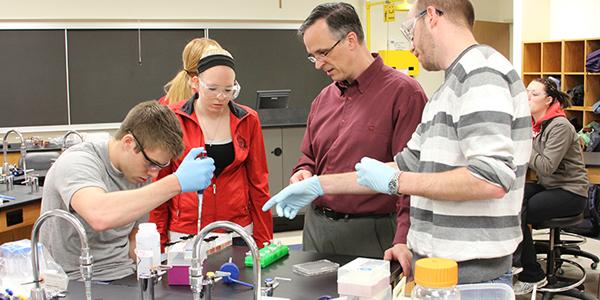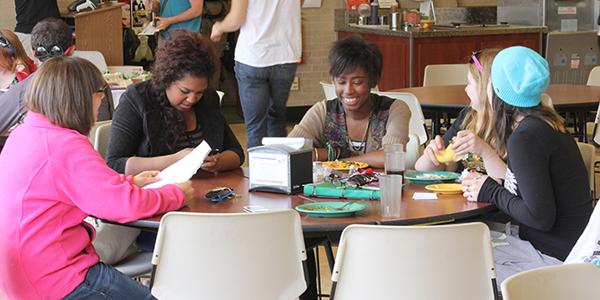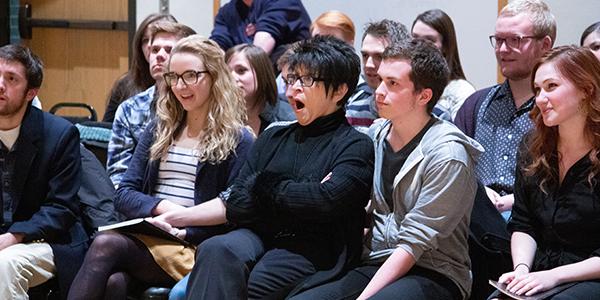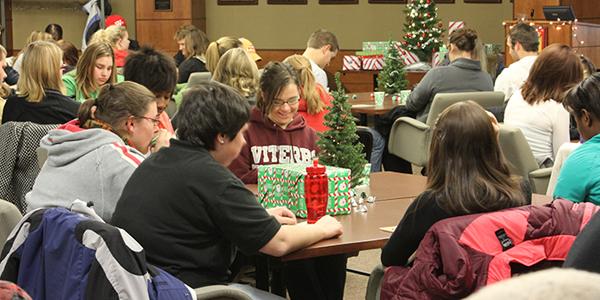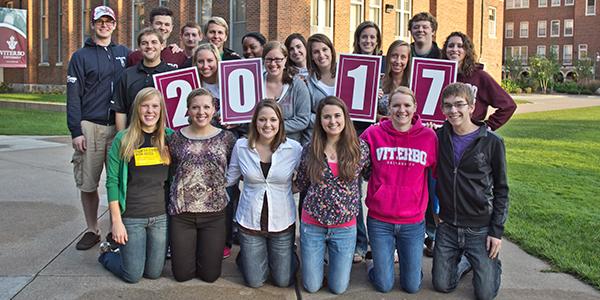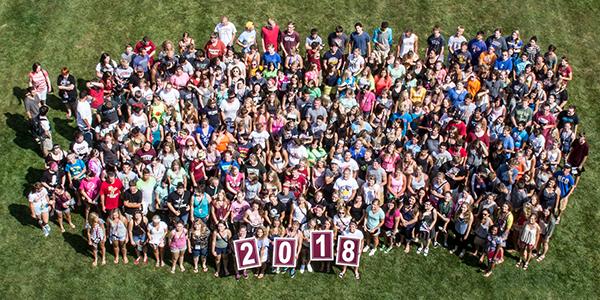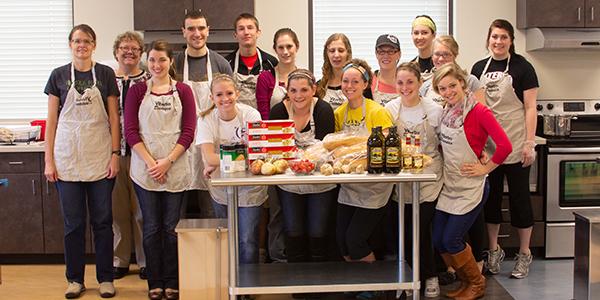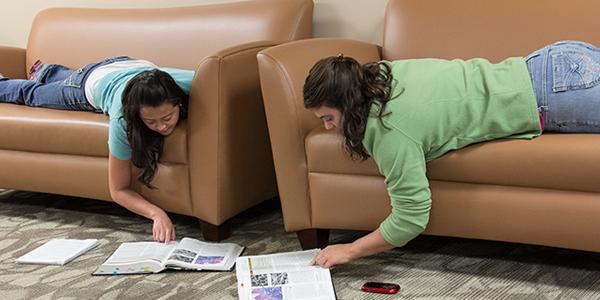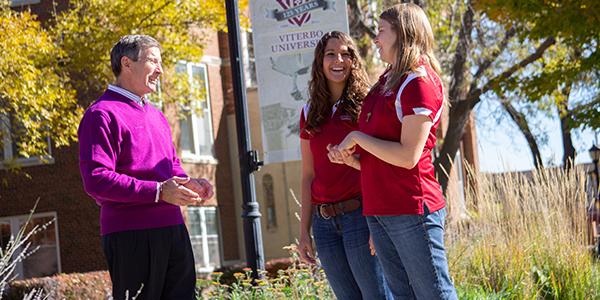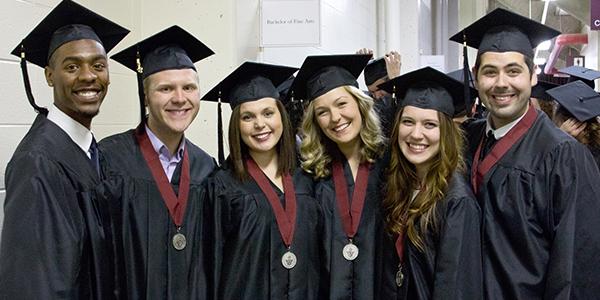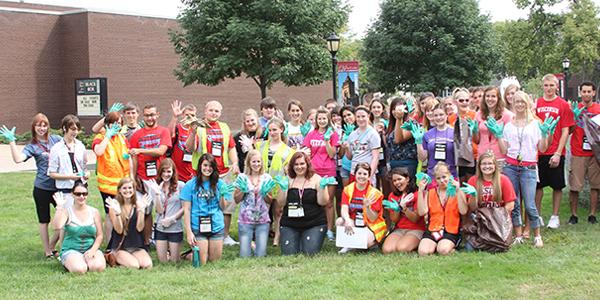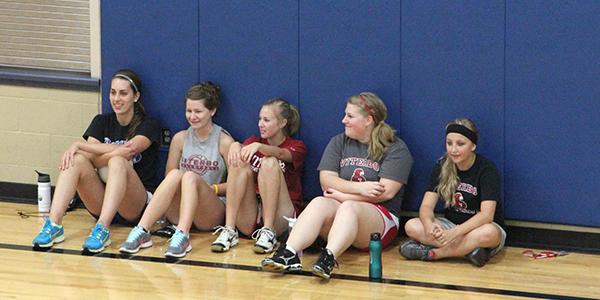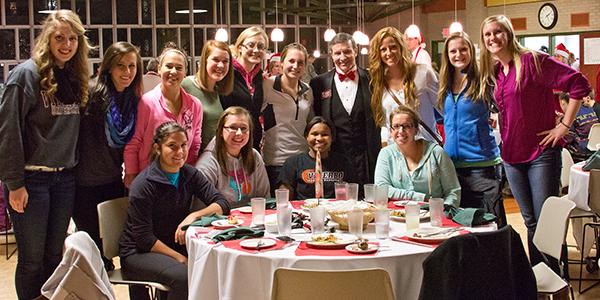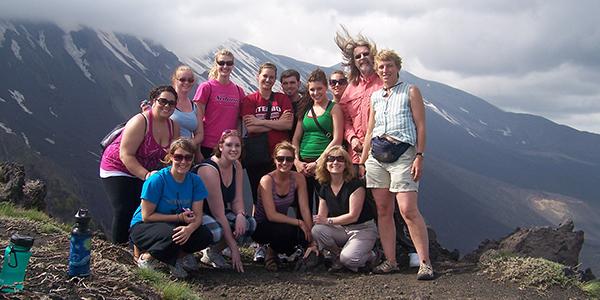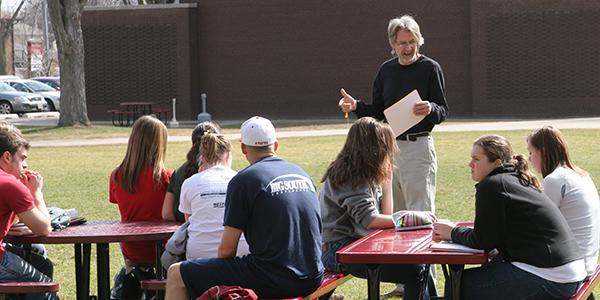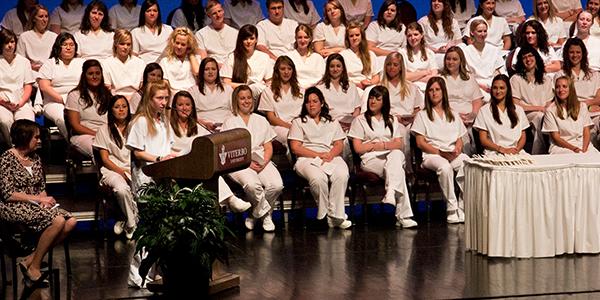 Remembering the 2010s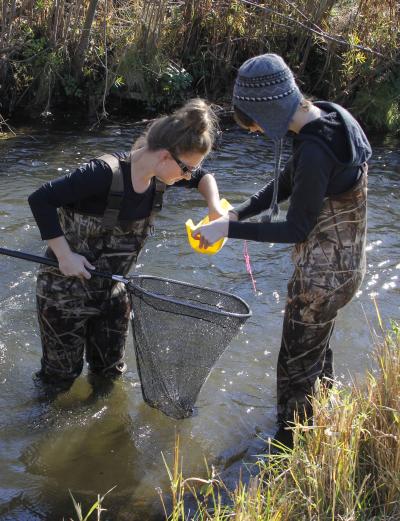 Here are some milestones and highlights from the 2010s:
2011: The new School of Nursing Building is dedicated, and the Master of Science in Mental Health Counseling degree program is added.
2013: Viterbo begins its doctoral program, offering a Doctor of Nursing Practice degree.
2017: Glena Temple is named the first female lay president of Viterbo.
2018: Doctorate in Counselor Education and Supervision and Master of Science in Nutrition Sciences degree programs are added.
2019: The La Verna Apartments are opened, the first floor of the Fine Arts Center is remodeled, and the Skogen Family Welcome Center opens on the first floor of the D.B. and Marge Reinhart Center.
Distinguished Alumni Award Winners from the 2010s
Class of 2010: Michael Krueger; Kristina (Smaby) Schoh; Molly Simones
Class of 2011: Zach Johnson; Rosine Urujeni; Shawn Wedlund
Class of 2012: Fr. John Lasuba; Keith Lease; Angela Mensink; Samantha Pauly; Joseph Stamp-Romero
Class of 2014: Sonja Larson; Colin Luz; Mary (Fitzpatrick) Marshall
Class of 2015: Evan Dreger; Morgan (Welte) Stidham
Class of 2017: Amanda Vetsch
Alumni Plaza Supporters
Class of 2010: Michael Ayers, Kathy Duerwachter, Ann Kiel, Mary Kay Krupa, and Roxann L. (Roxy) Schwartz
Class of 2011: Corrine Yohann Bundy, Jennifer (Bouley) Deets, Amber Dunn, Kyle Jennings, Ashley (Martyniuk) Kramer, Amy (Kiehne) Schmidt, April Sherry, Rebecca Thackers, and Kelly (Riordan) Wing
Class of 2012: Katie Dempsey, Gordon T. Edwards, and Franz Schuttenhelm
Class of 2013: Joshua Kohnhorst and Alycia (Gabrielson) Larson
Class of 2014: Gibran Augustine and Kimberly (Darneal) Smith
Class of 2015: Jamie (Schaldach) Gudgeon
Class of 2016: Anna Benthin, Sarah (Gibson) Garner, Frank Harpenau, Sheryl Pierce, Scott Stene, and Alex Summers
Class of 2017: Mollie Huepfel, John Lodico, Jacob Schumacher, Susan (Stoehr) Starkey, and Cacy Winker
Class of 2018: Lana (Gammon) Buchner, Jennifer Dougherty, Jacqueline Guilbeault, Cassie (Schultz) Larson, Michele Merten, and Courtney Moskal
Class of 2019: Sulaimon Adewale (Wale) Elegbede, Christopher Nelson, Lance Olson, and Marianne Torkelson