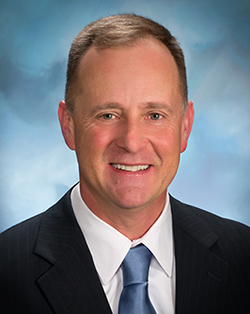 Welcome to the Viterbo University Division of Student Affairs! As the Vice President for Student Affairs, I oversee a wide range of departments, programs, and services designed to facilitate your academic success, personal growth, leadership development, and social engagement.
The student affairs staff of passionate, dedicated, and knowledgeable professionals is fully committed to your safety, success and satisfaction. We are eager to get to know you on a personal level and assist you in achieving your personal goals. Our aim is to help you navigate your own Viterbo "Good Journey," as you engage in the myriad of opportunities and experiences designed to help you succeed as a student and valued community member.
Your Viterbo education is an important step in leading a life of faithful service and ethical leadership. We encourage you to explore new things inside and outside of the classroom. Meet new people, try different things, make mistakes, and take advantage of the tremendous opportunity that you have – make your Viterbo education a remarkable and life-changing experience!
We look forward to serving you in the months and years ahead – whether assisting in answering a question, solving a problem, or advocating on your behalf, our staff is here to listen and connect you to available resources and services.   
Pace e Bene, "Peace and all Good,"
Rick Trietley, Vice President of Student Affairs