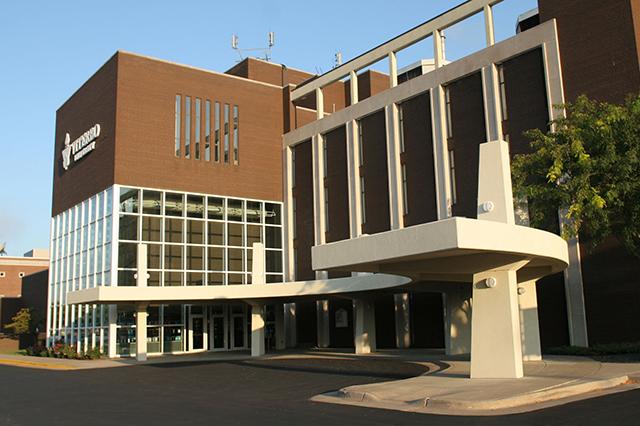 Jan. 14, 2020
Contact Rick Kyte at 608-796-3704 or rlkyte@viterbo.edu
ZEN AND POW FITNESS AND YOGA STUDIO OWNER STEPHANIE HELMERS TO SPEAK AS PART OF VITERBO LEADERSHIP AT NOON SERIES JAN. 28
LA CROSSE, Wis. – Stephanie Helmers, owner of Zen and Pow yoga and fitness studio in Onalaska, will speak as part of the Leadership at Noon series at Viterbo University from noon–1 p.m. Tuesday, Jan. 28 in the Fine Arts Center FSPA Lobby.
Helmers opened Zen and Pow in a small studio in 2013, teaching kickboxing and yoga. She has rapidly grown the business and today is it located in a state-of-the-art multipurpose fitness and wellness facility in Onalaska. In addition to its many fitness offerings, the business is also known for positive energy and inspiration, providing members with "a total mind, body and soul experience."
While teaching at Zen and Pow, Helmers has developed a strong love for business and entrepreneurship as she works on branding, marketing, building her team, and ultimately taking her business to the next level. She believes in making all fitness and yoga accessible to all ages, levels, and abilities and guides clients to explore movement in their own body.
All Leadership at Noon series events are held from noon–1 p.m. in the Fine Arts Center FSPA Lobby and are free and open to the public. Audience members are welcome to bring their own lunch or purchase a boxed lunch for $5. The Leadership at Noon series is sponsored by the D.B. Reinhart Institute for Ethics in Leadership and the Dahl School of Business at Viterbo University. For a complete schedule of Ethics Institute events, visit www.viterbo.edu/ethics.
-30-