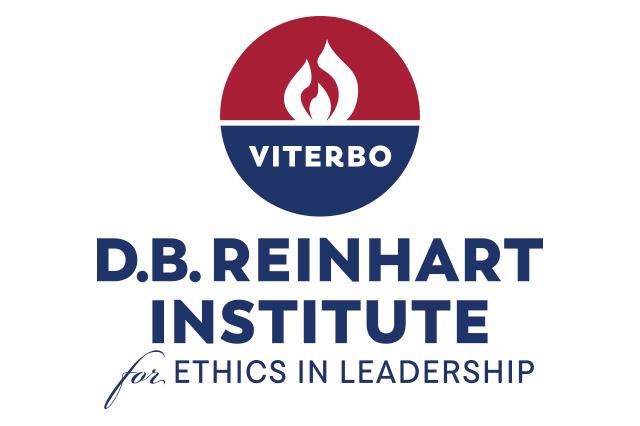 Feb. 8, 2022
Contact Rick Kyte at 608-796-3704 or rlkyte@viterbo.edu or Jill Miller at 608-796-3615 or jmmiller@viterbo.edu
VITERBO UNIVERSITY LEADERSHIP AT NOON SERIES TO FEATURE VENDI ADVERTISING AGENCY LEADERS FEB. 23
LA CROSSE, Wis. – Leaders at Vendi, the largest advertising agency in Western Wisconsin, will continue the Leadership at Noon series at Viterbo University Wednesday, Feb. 23 in the Fine Arts Center FSPA Lobby.
Vendi is an award-winning independent ad agency located in La Crosse. The company offers clients a complete array of services including brand, creative, web development, digital marketing and media, marketing, research, and video and photography. Vendi's clients include Kwik Trip, Inland Packaging, and the University of Wisconsin.
Speaking at Viterbo will be:
Kathy Van Kirk, founding creative principal. Van Kirk and her teams have won numerous national brand, creative, marketing, digital, web, video and advertising awards. She led the development of Vendi's brand strategy process.

Kate Weis, director of account management. Weis oversees account management. As a marketing and media strategist, she is adept at organizing communications programs, brand strategy projects and media campaigns while providing the day-to-day support that makes client partnerships productive.

Sam Przywojski, director of business development. Przywojski is dedicated to helping businesses and organizations grow. His economics background, enthusiastic approach, and personal touch helps open doors to new possibilities.
All Leadership at Noon series events are held from noon–1 p.m. in the Fine Arts Center and are free and open to the public. Audience members are welcome to bring their own lunch or purchase a boxed lunch for $5. A mask requirement is currently in effect at Viterbo University, and everyone in attendance must wear a mask when not eating or drinking.
The Leadership at Noon series is sponsored by the D.B. Reinhart Institute for Ethics in Leadership and the Dahl School of Business at Viterbo University. For a complete schedule of Ethics Institute events, visit www.viterbo.edu/ethics.
-30-